Who Was George Taliaferro? First African-American Selected in NFL Draft Dies at 91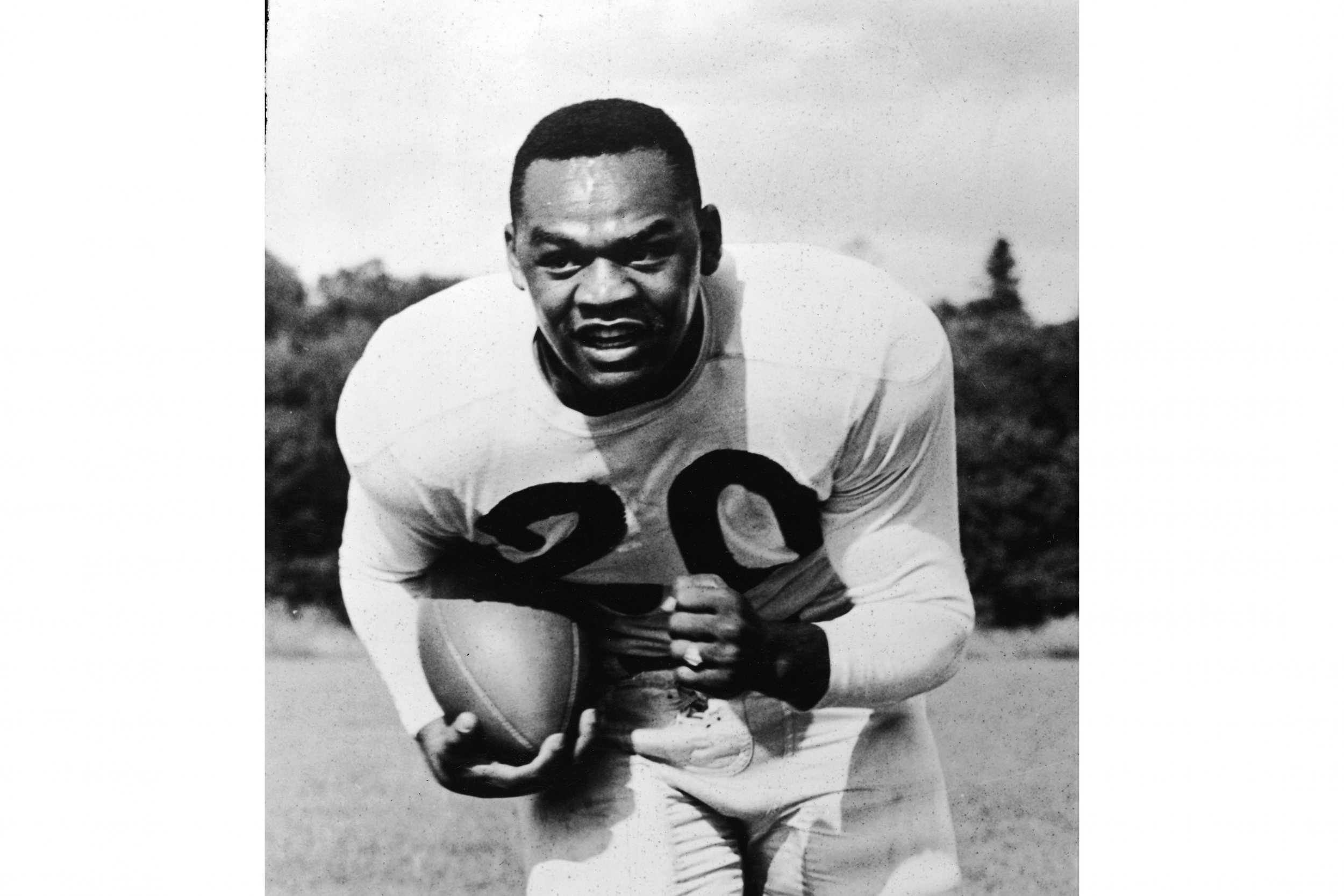 George Taliaferro, the first African-American ever selected in an NFL draft, has died at the age of 91 in Bloomington, Indiana.
A member of the College Football Hall of Fame, Taliaferro was a pivotal figure in the Indiana team that went 9-0-1 in 1945, the only team in the program's history to remain unbeaten throughout the campaign.
In his rookie season in 1945, Taliaferro took college football by storm, becoming the first African-American to lead the Big Ten in rushing and leading Indiana in punting.
In an era when players were deployed across a number of positions, the Tennessee-born running back also led the Hoosiers in rushing twice in four years and topped the team's chart in passing in 1948.
After his freshman year he was drafted into the Army and sent to a base in Virginia where he became captain of the Army that won a Mid-Atlantic title.
He returned to Indiana after just a year and collected All-American honors for another three consecutive seasons until 1948—he had also been named All-American in his rookie year.
In 1949, he became the first African-American to be selected in the NFL draft, as the Chicago Bears chose him in the 13th round with the number 129 overall pick. Taliaferro, however, chose against playing for the Bears, opting to sign for the Los Angeles Dons of the All-America Football Conference instead.
He played with the Dons in 1949, when he was named Rookie of the Year, before entering the NFL in the 1950-51 season with the New York Yanks and then moving onto the Dallas Texans in 1952. Two seasons with the Baltimore Colts followed, before Taliaferro retired in 1955 after a single campaign with the Philadelphia Eagles.
In 1953, he enjoyed the best season of his NFL career, recording career highs in rushing attempts and rushing yards with 102 and 479 respectively and 346 receiving yards, which was also a career best.
A three-time Pro Bowl selection, Taliaferro amassed 2,266 rushing yards across 498 carries, scoring 15 rushing touchdowns throughout his career, to which he added 95 receptions for 1,300 yards and 12 touchdowns.
Nicknamed "The Jackie Robinson of Football," Taliaferro's impact in bringing down racial barriers extended beyond the boundaries of college football and the NFL. During his time in Indiana he was subject to racial abuse but he spearheaded an effort to end segregation at the university's campus in Bloomington.
"I felt like a fifth-class citizen," he told The Undefeated in a wide-ranging interview last year, when asked about the issues he faced when he first arrived in Bloomington.
"Being educated is not only the acquisition of knowledge, but the understanding of what's going on in the world and learning to conduct yourself with and among people of all races."