Who Was Hannah Glasse? Google Doodle Celebrates 'Art of Cookery Made Plain and Easy' Author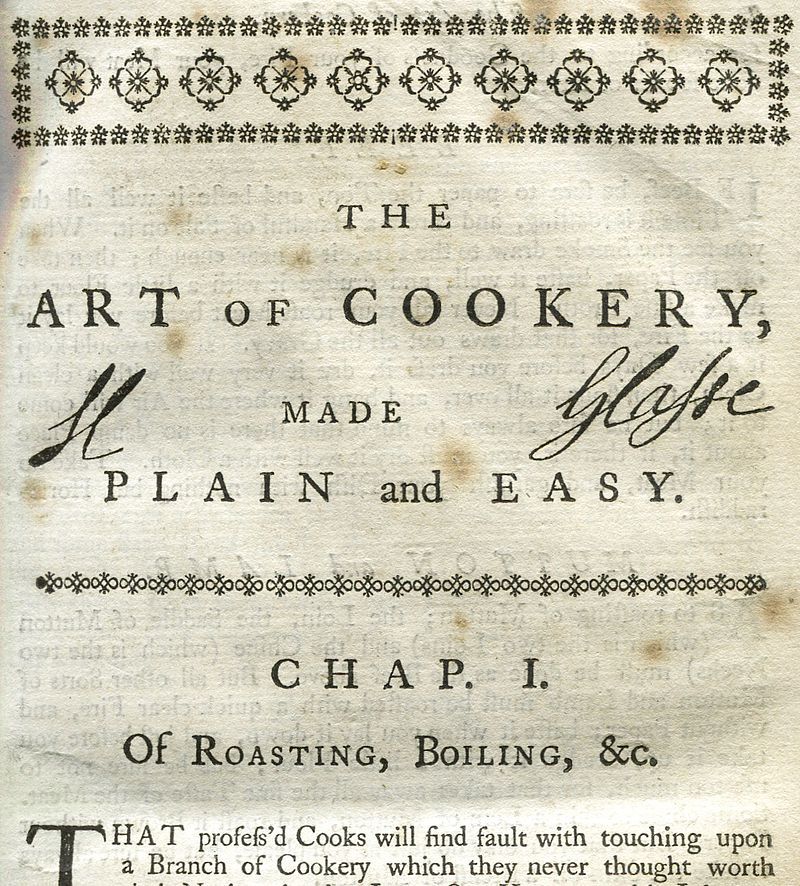 Today's Google Doodle celebrates the 310th birthday of Hannah Glasse, who penned what many regard as the first modern English language cookbook.
The Art of Cookery Made Plain and Easy, published in 1747, was written in a plain, direct style in contrast with the elaborate cookbooks, written mostly in French for professional chefs, found at the time.
With her help, Glasse writes in her preface, "I dare say, that every servant who can but read will be capable of making a tolerable good cook, and those who have the least notion of Cookery cannot miss being very good ones."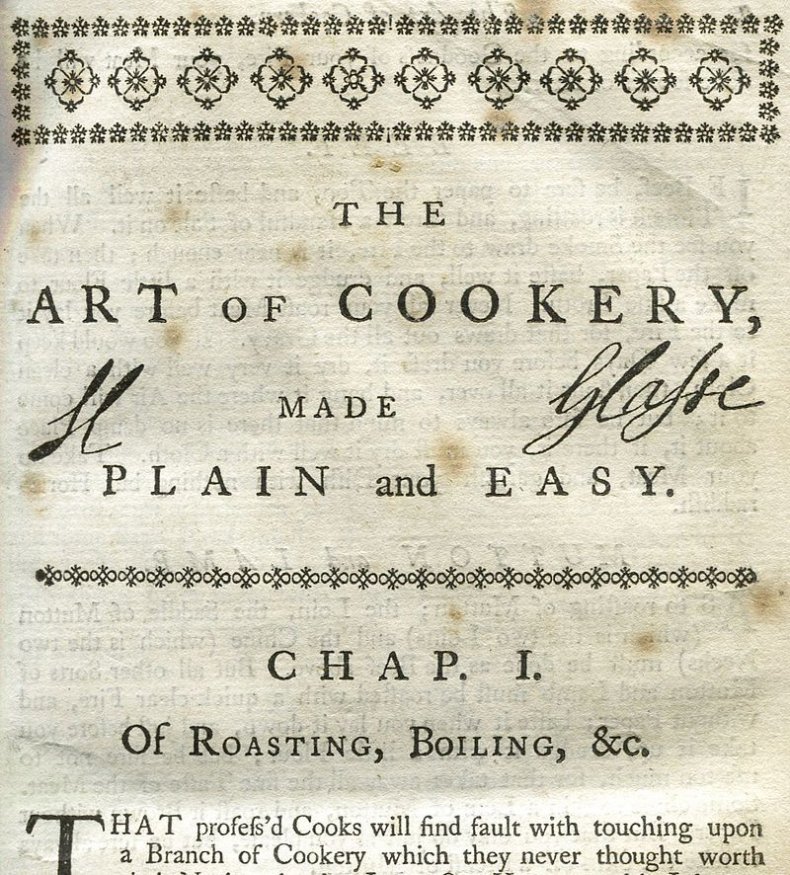 The book indexes 972 recipes ranging from cheesecake to roasted hare, as well as recipes for medicines and housekeeping tips.
Among them is a recipe for Yorkshire Pudding, a perennial British favorite, and one of the first British recipes for curry, newly popularized by Britons returning from India.
Historians have established that Glasse ruthlessly plagiarized a range of sources for the book, lifting 263 dishes from one source alone.
However, its accessibility and directness of style were entirely original.
Published anonymously with the mysterious attribution "by a lady," it was reprinted in the first year of its publication and remained in print for almost 100 years.
Glasse was born in 1708, the illegitimate daughter of a London landowner, and trained as a dressmaker.
Despite the success of The Art of Cookery, she fell into severe financial difficulties, and in 1757 was jailed in Marshalsea debtors prison. She was reportedly forced to auction the copyright to the book.
Two other books, including The Compleat Confectioner, failed to match the success of their predecessor.
Glasse died in London in 1770 at the age of 62.