Who Was Helen Rodriguez-Trias? Facts and Quotes from Healthcare Activist Celebrated in Google Doodle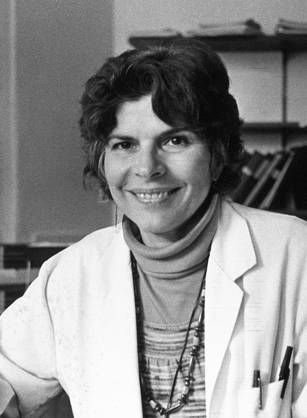 Today's Google Doodle marks the 89th birthday of paediatrician and activist Helen Rodríguez Trías.
Trías was a physician, educator, and outspoken advocate for women and children's right to healthcare.
She was born in New York City, to parents who had emigrated from Puerto Rico. Growing up a Puerto Rican in the city, she said she experienced racism first-hand.
After graduating from school, she went on to study for a degree in Puerto Rico, where she became active in the Puerto Rican independence movement. She later re-enrol at the university to study medicine, graduating with highest honors in 1960, and that year also gave birth to her fourth child.
During her residency, she established Puerto Rico's first center for newborn babies, reducing child mortality rates by half within three years.
Returning to New York in 1970, Rodríguez-Trías became director of Lincoln Hospital's department of pediatrics in the South Bronx, fighting for the healthcare rights of the neighborhood's deprived residents.
Inspired by "the experiences of my own mother, my aunts and sisters, who faced so many restraints in their struggle to flower and reach their own potential," she campaigned for women's health rights throughout the 1970s.
She believed that political and social rights and public health issues were inexorably linked.
"I think my sense of what was happening to people's health," she explained, "was that it was really determined by what was happening in society— by the degree of poverty and inequality you had."
Among the issues she helped raise to public attention and was sterilization abuse, with nearly a third of child-bearing women in Puerto Rico sterilized without being informed of the consequences between 1938 and 1968.
She founded both the Committee to End Sterilization Abuse and the Committee for Abortion Rights and Against Sterilization Abuse, successfully campaigning for federal legislation a requiring women's written consent and waiting period between the consent and the sterilization procedure. The laws are still in place today.
In the 1980s, Rodriguez-Trias served as medical director of the New York State Department of Health AIDS Institute, where she worked on behalf of women with HIV.
In recognition of her achievements, Rodríguez-Trías was made the first Latina director of the American Public Health Association. An annual award named in her honor goes to those one "who has worked toward social justice for underserved and disadvantaged populations."
In 2001, Rodríguez-Trías received a Presidential Citizens Medal from President Bill Clinton, who described her as an ''outstanding educator and dynamic leader in public health"
She died later that year of complications from cancer.
"I hope I'll see in my lifetime a growing realization that we are one world," she said. "No one is going to have quality of life unless we support everyone's quality of life… Not on a basis of do-goodism, but because of a real commitment...it's our collective and personal health that's at stake."