Ryan Murphy's Netflix show Hollywood is a reimagining of tinseltown during its golden age. The show includes a cast of real-life characters that shaped Hollywood. Perhaps the most haunting of them all was Henry Willson, portrayed by Jim Parsons.
The Big Bang Theory alum's character is based on Rock Hudson's real-life agent, whose unscrupulous actions will make you audibly gasp. Willson manipulated his clients, had dirt on anyone and everyone, but was also very successful and was friends with all of Hollywood. Willson used his power in the industry to torment gay actors and offer them fame and glory by turning them into his own product.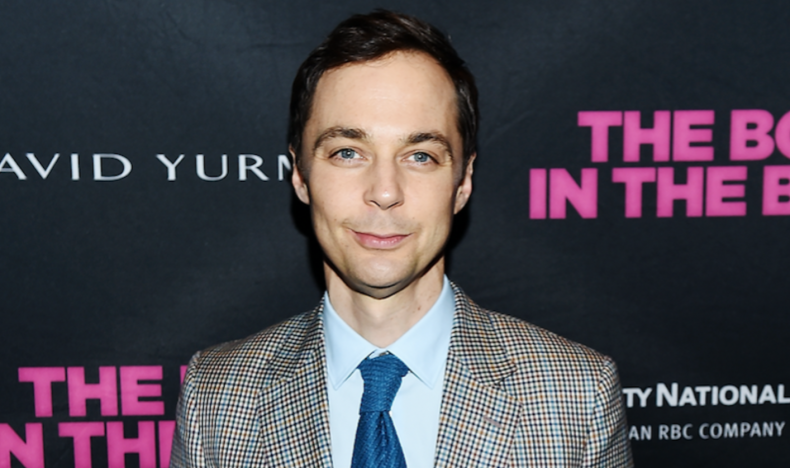 Sexual assault and harassment existed in Hollywood decades before #MeToo, and Willson was a chilling predator. He remained in the closet for much of his career, and worked tirelessly to keep his clients' (along with his own) sexuality hidden from the press and the public, no matter what he cost.
The supervillain of Hollywood, Willson was credited with kickstarting Rock Hudson's career, along with several other beefcakes in the biz. He gave them marketable names, groomed them to be a celebrity, and the rest was history (think Guy Madison, Tab Hunter, Yale Summers and Troy Donahue). He was also instrumental in launching Lana Turner's career. However, he expected sexual favors in return from his arsenal of leading men-in-the-making.
"He would find these young guys who almost all came from horrible home situations —with broken marriages and absent fathers — and take them on as clients...He was a tormented gay man who preyed on tormented gay men. He would be their manager and make them sexually service him," Murphy explained to Vanity Fair.
Parsons found the role horrifying yet fascinating. The actor thought Willson's cruel stemmed from his own self-image and self-worth. "He was gay at a time when that was unacceptable, and to succeed in this business, that must remain hidden," Parsons told Vanity Fair. "I think Henry knew that he wasn't a looker—so he made it his thing to say, 'I can't own you because you are so attracted to me. What I can do is own you because I'm smarter than you, wittier than you, and I have more power than you.'"
Willson liked to quip, "The acting can be added later." He paid for acting lessons, cosmetic and dental procedures, revamped wardrobes and gave etiquette lessons for interacting with studio execs. "I know in the first 30 seconds if someone has got what it takes to be a star. And you, believe it or not, got it. You got picture potential," Willson said in Hollywood.
Hudson was perhaps Willson's most precious client. He saw great potential in the 6-foot-4 aspiring actor. Willson worked hard to train gestures he perceived as being "feminine" out of his system and taught him to speak in a lower voice.
Willson also famously arranged for Hudson to marry his secretary, Phyllis Gates, in 1955 in order to keep his sexuality under wraps. Hudson was a tabloid target, and news outlets were skeptical of why a handsome man in his late twenties wasn't married. Ultimately, Hudson and Gates divorced three years later.
Although Hudson's career didn't take off as soon as he began working with Willson, he eventually began starring in films with Elizabeth Taylor (Giant) and Doris Day (Pillow Talk). He even received an Oscar nomination in 1957 for Giant. By 1960, he was considered a rom-com staple.
Hudson ultimately fired Willson in 1966 as the agent's career saw a decline. The conversation was had over the phone, and the agent did not take it well. According to Willson's biography The Man Who Invented Rock Hudson, he shouted, "All you have going for you is your face. You don't have the talent! I have a jar of acid and I'm going to throw it in your face."
Unlike his clients, Willson did not get a Hollywood ending. Towards the end of his career, he was penniless since he was always shelling out money for acting lessons and cosmetic procedures for his clients. His alcoholism contributed to his decline. Wilson asked for favors like a producer's credit just for some income. He was arrested for a DUI and lost his house to the bank. Willson eventually died in 1978 from cirrhosis.
The man who created marquee-ready names for countless stars wound up dying without having money for his own headstone. He was buried in an unmarked grave in North Hollywood's Valhalla Memorial Park...until someone eventually paid for the plot's headstone. "Star - Star Maker," it read.
Hollywood is available to stream on Netflix.