Who Was the ISIS Propaganda Chief Killed by a U.S. Airstrike?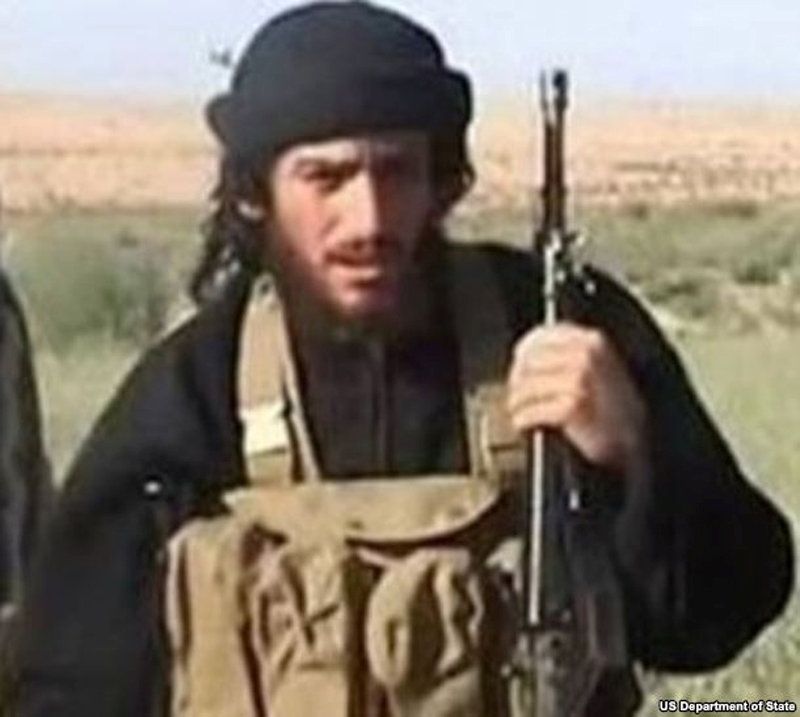 This article was first published on the Atlantic Council site.
On August 30, reports began circulating that Abu Muhammed al-Adnani had been killed in Aleppo, Syria. Adnani, designated by the United States as a terrorist, gained notoriety for his threats and statements against countries around the world. As the official spokesman for the Islamic State (ISIS) and the militant group's "emir of Syria," he was one of the most wanted militants in the world. In early 2014 and on May 5, the U.S, State department offered a $5 million reward for information about him.
Adnani has been known by several names. Originally Taha Subhi Falaha, he was born in the countryside near the Syrian city of Idlib in 1977. He grew up loving to spend time in the mosque, and he memorized the Koran in less than a year.
Adnani was imprisoned three times by state security forces in Syria for proselytization and jihadi activities. In 2000, he began his formal involvement in jihadi groups by declaring allegiance to the leader of Al-Qaeda in Iraq, Abu Musab al-Zarqawi. He moved to Iraq in 2003 after the American invasion.
Adnani was arrested by American forces in Iraq on May 31, 2005, under a false name, Yaser Khalaf Hussein Nazal al-Rawi. He was released six years later, his captors having no idea of his importance.
American intelligence later found out that he had directly overseen the Paris attacks of November 13, 2015 and the explosions in the Beirut suburb of Burj al-Barajneh.
Adnani regained prominence when he declared his allegiance to Abu Bakr al-Baghdadi as emir of what was known as the Islamic State in Iraq and the Levant. He appeared in a video shot in the border regions of Iraq and Syria, announcing the breakdown of the borders and the end of the Sykes-Picot agreement.
He was sent to Syria near the end of 2011 at the head of a group of fighters that included Abu Mohammad al-Golani, Hajji Bakr and Abu Ali al-Anbari. The group used the name "The Front for the Victory of the People of the Levant," better known as the Nusra Front. They did not immediately announce that they were linked to Baghdadi, and Adnani's presence with them was hidden even from international intelligence agencies.
Adnani's task in Syria was limited to that of spokesman for ISIS, monitoring the activities of the Nusra Front and its leader, Golani, in Syria. In his reports to Baghdadi, he cast doubt on Golani's loyalty to ISIS, saying the latter was thinking of splitting from the group and using the tactic of recruiting local fighters to create a welcoming environment for him in Syria, where society was different from that of Iraq.
In one of his reports to Baghdadi, Adnani said he had noticed that many behaviors did not conform to Islamic law, and that fighters who did not fit ISIS's program had gathered around Golani—including Abu Maria al-Qahtani, the former Islamic legal scholar for the Nusra Front in Deir Ezzor, Syria.
Baghdadi decided to announce in an audio recording that the Nusra Front was part of his group. He announced the formation of ISIS, also known by its Arabic acronym Daesh. That announcement triggered a bitter dispute between ISIS and Al-Qaeda, which reached the point of armed combat.
After a statement by Al-Qaeda's leader Ayman al-Zawahiri, who ordered ISIS to return to Iraq and Nusra to stay in Syria, Adnani released an audio recording rejecting Zawahiri's orders, confirming that ISIS planned to stay in both Iraq and Syria, with a now well-known slogan in Arabic: baqiya wa tatamaddad ("staying and expanding").
Other Islamist opposition factions, in coalition with the Free Syrian Army, attacked ISIS bases, targeting their emirs and scholars with the aim of killing them and ousting the rest of the group's fighters from Syria.
Adnani was educated by a number of Salafist-jihadi preachers, known for declaring other strands of Islam as apostasy and promoting the use of violence to spread Islam. Among the most prominent were Abu Anas al-Shami, Abu Maysara al-Gharib and Abu Bakr al-Baghdadi.
Adnani wrote a number of books, including The Context of Jihad and Its Related Issues and Verses on the Jurisprudence of Jihad, which he published from prison under the nose of American forces. He wrote a number of other works that have been used as textbooks in ISIS training camps. He took an interest in teaching on faith and apostasy, Arabic language and grammar, and Islamic law to the members of Al-Qaeda and, later, ISIS.
Adnani was in several positions before being appointed as the official spokesman of ISIS in 2013. Most important, he was a trainer at the Hudaitha camp in Anbar province, western Iraq; the emir of Hudaitha appointed by Zarqawi; a trainer at the Jazira camp; and a scholar in Al-Qata' al-Gharbi, Anbar. He became known for his speeches inciting violence and inspiring zeal in his audience.
On January 7, 2016, the Iraqi army announced it had failed to assassinate Adnani during an airstrike in Hudaitha, but said he was injured and taken to Mosul to recover.
Feras Hanoush is an activist from Raqqa, Syria; a former doctor in Syria with Doctors Without Borders; and a member of Raqqa Is Being Slaughtered Silently.