Who Was Jakelin Caal Maquin? Congresswomen Wear Pins at SOTU Honoring 7-year-old Guatemalan Girl Who Died in CBP Custody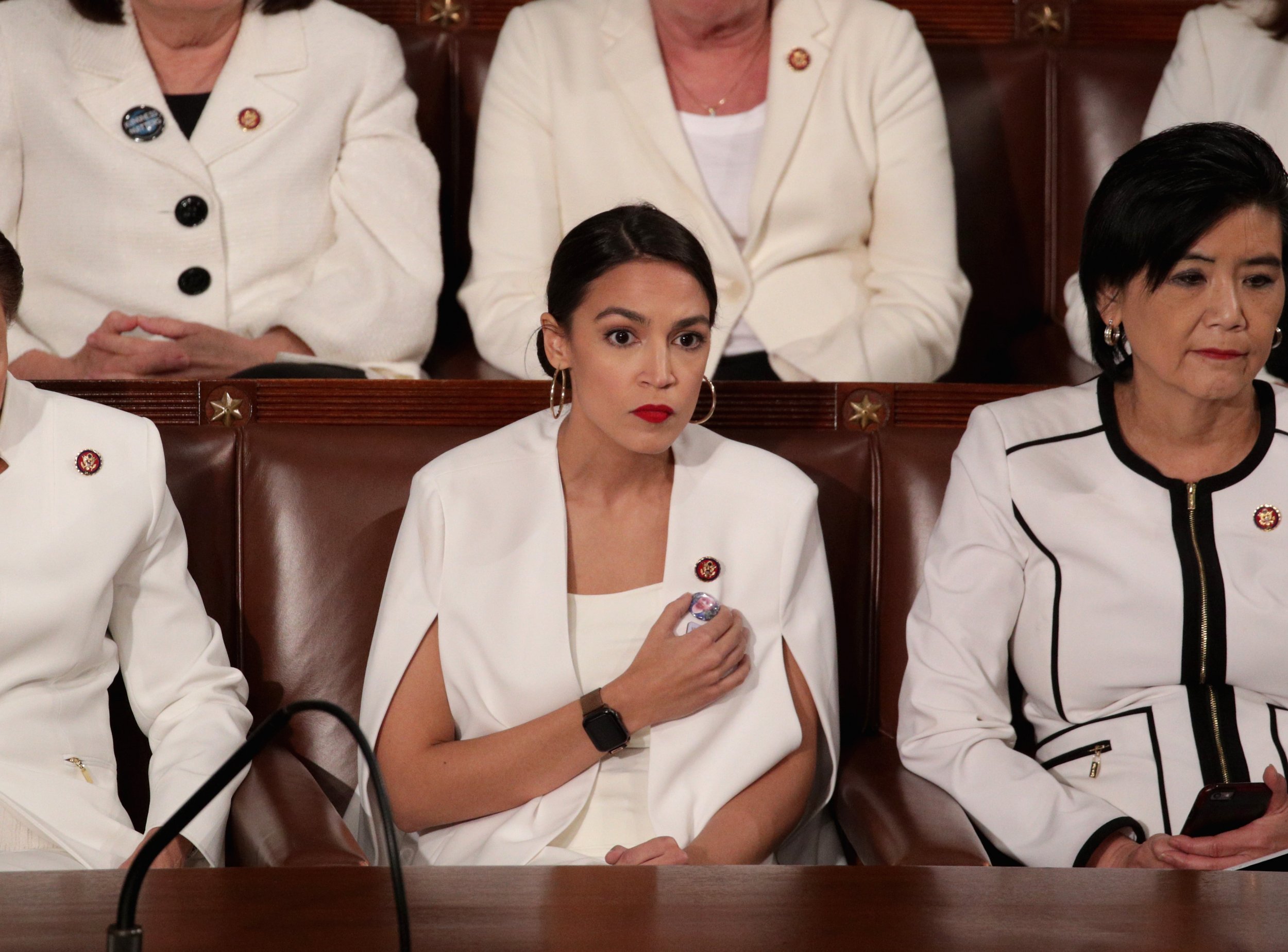 During Tuesday's State of the Union address, several Congressmembers, including New York Representative Alexandria Ocasio-Cortez, could be seen wearing pins bearing the image Jakelin Caal Maquin, the 7-year-old girl who died while in U.S. Customs and Border Protection custody last year.
Democratic Reps. Ocasio-Cortez, Rashida Tlaib of Michigan and Ilhan Omar of Minnesota could all be seen wearing the buttons as a reminder of the young life that was lost after Caal Maquin and her father were detained after being caught crossing the U.S.-Mexico border outside a port of entry with a group other asylum seekers.
"We are bringing Jakelin Caal into the room with us during the #SOTU," Tlaib said in a Twitter post, sharing an image of the pin. "They said 12,800 children are in detention camps via federally contracted sites. Now they said it was more 15,000," Tlaib added.
Officials have said that Caal Maquin died of dehydration and shock after she and her father were detained with a group of other asylum seekers on December 6, 2018 near a Border Patrol outpost in the Antelope Wells area in New Mexico.
The 7-year-old had shown no signs of any immediate medical concerns, however, officials said that she began suffering seizures eight hours after being detained and only received treatment 90 minutes after first showing symptoms.
Caal Maquin was eventually flown by helicopter to a hospital in El Paso, Texas, where she was pronounced dead on December 8 after doctors discovered that she had been suffering from brain swelling and liver failure.
The Department of Homeland Security has denied responsibility for the young girl's death, with DHS Secretary Kirstjen Nielsen calling it a "very sad example of the dangers of this journey."
Caal Maquin was not the only child to die under CBP's watch last year, however. Another child, 8-year-old Felipe Gomez Alonzo, died that same month on Christmas Eve while in the immigration agency's care.
On December 29, just days after Alonzo's death, President Donald Trump sparked outrage after the U.S. leader took to Twitter to blame Democrats for the deaths of the two young children.
"Any deaths of children or others at the Border are strictly the fault of the Democrats and their pathetic immigration policies that allow people to make the long trek thinking they can enter our country illegally," Trump tweeted. They can't. If we had a Wall, they wouldn't even try!"
In addition to wearing pins to honor the young children who died in U.S. custody, many Congresswomen also donned all-white, or "suffragette white," outfits in a show of solidarity for women's rights.