Who Was Jill Janus? Huntress Singer Kills Herself, Aged 43
Jill Janus, lead singer of the metal group Huntress, has been found dead aged 43, her bandmates have confirmed.
The singer was found dead from a suspected suicide outside Portland, Oregon, on August 14, the rest of Huntress announced "with crushed hearts" in a statement on Facebook.
The band said Janus was a long-time sufferer of mental illness who publicly spoke about her challenges during interviews in the hopes of "guiding others to address and overcome their mental illness."
"Janus was a truly special creative involved with numerous musical projects including her role as vocalist for female metal/hard rock cover bands TheStarbreakers and Chelsea Girls," the band added.
"In addition, Janus was co-composer and creator of an upcoming rock opera with Trans-Siberian Orchestra's Angus Clark and had a decade-long career as NYC DJ Penelope Tuesdae.
"Beyond her accomplishments in the music world and her advocacy for mental health issues, she was a beautiful person passionate about her family, animal rescue and the world of natural medicine. She will be missed more than she could have ever known."
Janus formed Huntress in 2009 after moving to Los Angeles. After signing to Napalm Records in 2011, the band went on the release three albums: 2012's "Spell Eater," 2013's "Starbound Beast" and 2015's "Static."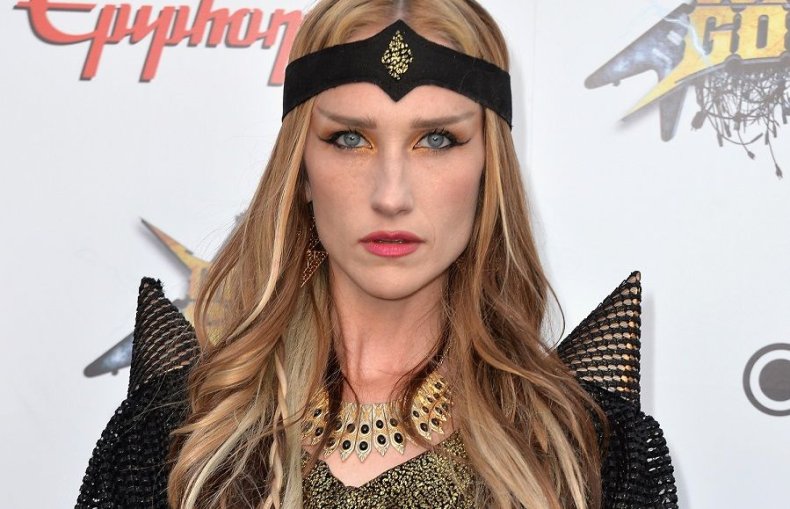 Janus talked openly about her struggles with bipolar disorder and schizophrenia during an interview with Revolver in 2015.
"I was diagnosed with bipolar disorder first, when I was 20. I started to show signs of it when I was 13, though, and I struggled with it through high school," she said. "But it started to get dangerous in my early teens.
"I was very suicidal early on in my life. Then in my mid-twenties, it shifted to full-blown mania, where I can't really remember much of my twenties."
In 2015, the band was forced to deny rumors they were splitting up after Janus posted a statement on Facebook saying her mental illness and being diagnosed with cancer of the uterus was taking it toll.
Founding member and guitarist Blake Meahl later denied the band was breaking up and attributed the statement to Janus having "difficulty dealing with devastating health issues."
"Her bouts with bipolar disorder, schizophrenia and dissociative identity disorder have been particularly difficult lately and are ultimately responsible for her unfounded statement," he said at the time.
If you have thoughts of suicide, confidential help is available for free at the National Suicide Prevention Lifeline. Call 1-800-273-8255. The line is available 24 hours, every day.)