Who Was John Allen Chau? Last Letters From Missionary Who Wanted to Bring "Kingdom of Jesus" to Remote Tribe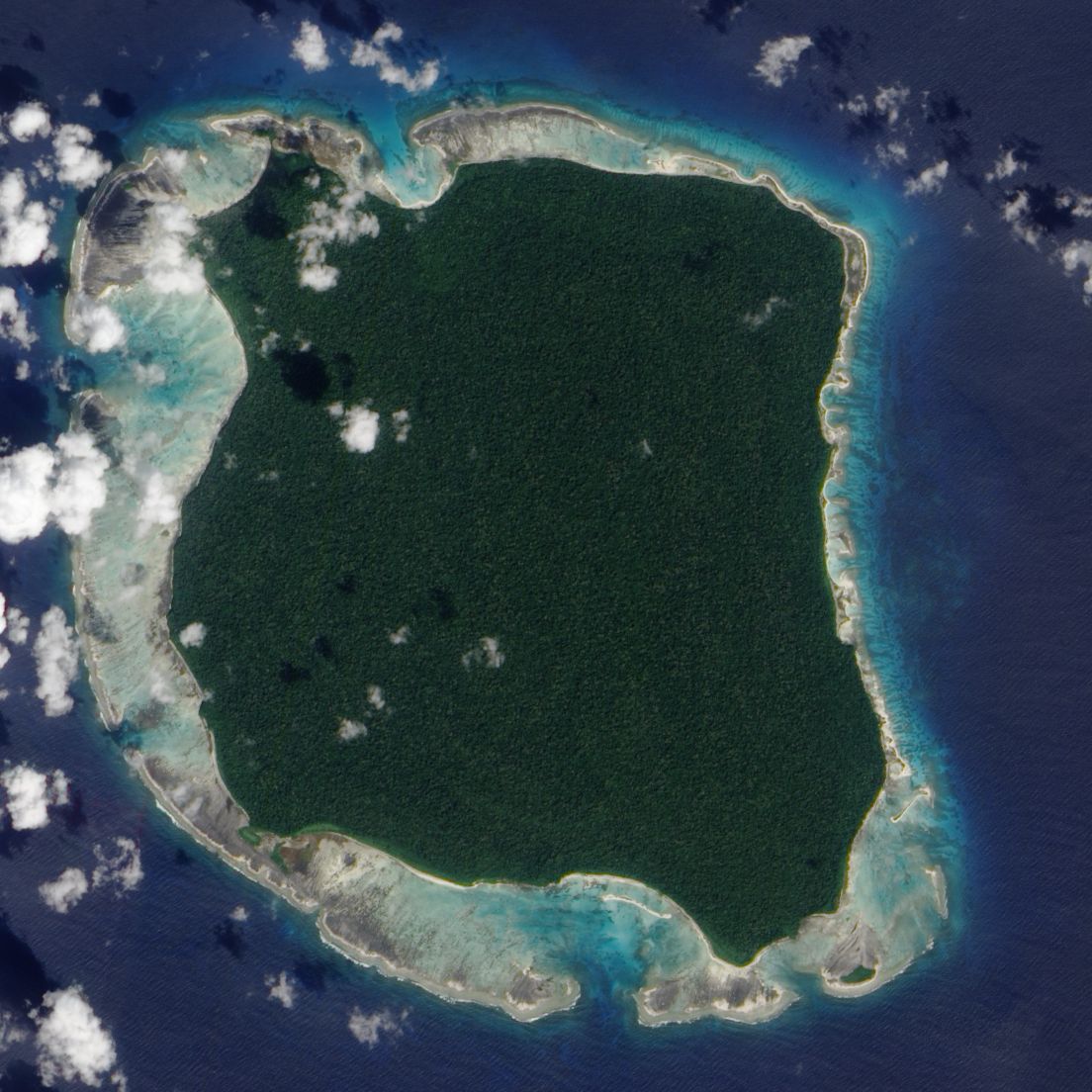 An American missionary killed by a remote Indian Ocean tribe had told his family not to be angry if he was murdered by the reclusive islanders he was attempting to convert.
According to letters recovered from the island and supplied to Reuters, John Allen Chau, 27, was killed while trying to bring Christianity to North Sentinel Island. The forested isle is part of the remote India-administered Andaman and Nicobar Islands in the Indian Ocean, and populated by an isolated indigenous tribe.
Chau, a native of Alabama, was illegally ferried to the island by fishermen, according to Dependra Pathak, the director general of police in Andaman and Nicobar.
Reuters quoted a source with access to Chau's handwritten notes, which he gave to the fishermen to pass on to a friend. The letters showed that while some members of the Sentinelese tribe were friendly, others were threatening. "I have been so nice to them, why are they so angry and so aggressive?" one note reportedly read.
Another said Chau was "doing this to establish the kingdom of Jesus on the island." He added, "Do not blame the natives if I am killed."
According to the Daily Mail, which obtained the letters, Chau continued, "Rather please live your lives in obedience to whatever he has called you to and I'll see you again when you pass through the veil. This is not a pointless thing—the eternal lives of this tribe is at hand."
Chau had made two or three trips to the island using a canoe in the days before his death. On these excursions, the 27-year-old would attempt to make contact with the tribe before returning to the fishing boat offshore. The source said Chau had taken scissors, safety pins and a football as gifts to the tribe to try and establish a rapport.
But the islanders were not receptive. Chau's letters recalled that on first contact, "two armed Sentinelese came rushing out yelling." He came face to face with them and at one point was "just inches" away. As they approached, Chau shouted, "My name is John, I love you and Jesus loves you," his letters explain.
At another point, a younger member of the tribe shot at Chau with an arrow, piercing the Bible he was carrying. "If you want me to get actually shot or even killed with an arrow then so be it," he wrote. "I think I could be more useful alive though."
On November 16, he told the fishermen he would again canoe to the island but this time stay there, instructing them to return home and pass on his notes.
But the next morning, the men saw tribespeople dragging Chau's body across the beach and then burying him in the sand. According to Pathak, "This was a misplaced adventure in a highly protected area."
Past contact with the islanders had been sporadic. British colonialists attempted to study and communicate with the Sentinelese in a series of 19th-century landings but were unsuccessful.
According to Survival International, an elderly couple and some children were discovered on one British expedition, and taken to Port Blair in the Andaman Islands. The elderly couple quickly fell ill and died, and the children were returned to North Sentinel. It is unclear whether this led to an outbreak of disease on the island.
Other Andaman tribes who did establish relations with the British were devastated by war, disease and addiction to tobacco and alcohol, the tribal rights organization said.
North Sentinel Island is now off-limits to outsiders, and the Indian government maintains a 3-mile exclusion zone around the coral-rich isle to protect natives against disease and exploitation. It is not clear how many Sentinelese live there, and the tribe violently resists contact with outsiders.
Seven fisherman have been arrested on suspicion of taking Chau to the island and a murder case has been registered "against unknown persons," Pathak said,
Social media posts show Chau was a keen traveler. In one blog, he said that returning to the Andaman and Nicobar Islands was one of his main ambitions, noting, "I definitely get my inspiration for life from Jesus."
He seems to have traveled extensively in India, especially in the south of the country, preaching on some of his trips.
The U.S. Consulate in the southern Indian city of Chennai said it was aware of the reports of a murdered American, but would not provide further details because of privacy considerations. Indian police said a coast guard vessel and experts on the tribe had traveled to the island to formulate a plan to recover Chau's body.