Who was Joselyn Cano? Instagram Model Dies After Botched Cosmetic Procedure
An Instagram influencer has died at the age of 29 following a botched cosmetic procedure.
Dubbed the "Mexican Kim Kardashian" Joselyn Cano lived in Newport Beach, California and died after traveling to Colombia for butt lift surgery.
Cano has 12.8 million followers on Instagram and was known for her content on OnlyFans.
According to Cano's LinkedIn bio, she lived in Newport Beach, California and studied Microbiology at San Diego State University.
News of Cano's tragic death was reported by AceShowbiz and confirmed by her follow influencer Lira Mercer.
"Omg Joselyn Cano died in Colombia getting surgery," Mercer tweeted. "That's wild."
In a later tweet, she added: "She looked so good already wow prayers for her family she was so sweet."
Cano's family has not yet issued an official statement. Her last Instagram post was on December 7.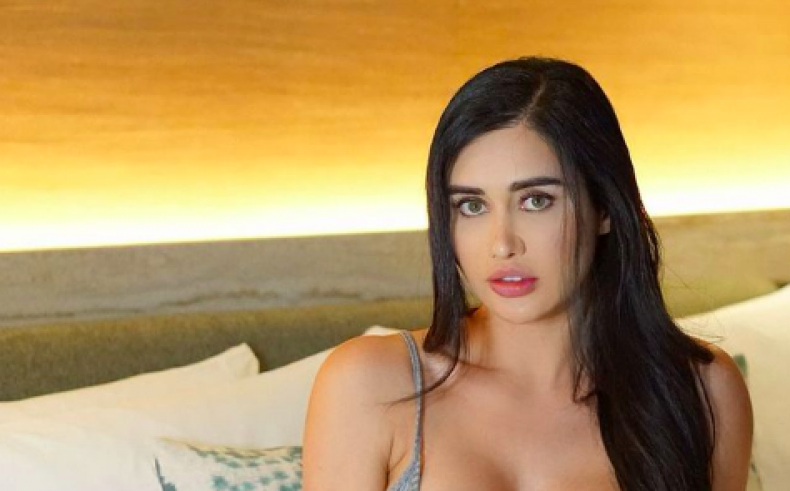 According to The Sun, a funeral service was reportedly streamed online from California earlier this week.
A message on the stream read: "Joselyn entered this life on Wednesday, March 14, 1990. She entered into Eternal Life on Monday, December 07, 2020."
During her career, Cano appeared on magazine covers. For Lowrider magazine in 2014 and for Hot Bike motorcycle magazine in 2015.
Cano was featured on the Sports Illustrated website as one of the Lovely Ladies of the day in 2016.
The British tabloid also reports that Cano's surgery in Colombia was the second time she had had a Brazilian butt lift procedure.
In such surgeries, fat is taken from various parts of the body and injected in the buttocks so it appears larger. Death can occur when there is blood vessel damage which causes a fat embolism, according to PubMed.
According to the American Society of Plastic Surgeons (ASPS), Brazilian butt lifts, or BBLs, result in "an alarming rate of mortality, estimated to be as high as 1:3,000, a rate of death far greater than any other cosmetic surgery."
As news of Cano's death spreads, emotional tributes have been made by friends and fans of the internet personality online.
Influencer Daniella Chevez said: "Rest in peace beautiful! A queen of [social media]. Blessings to heaven for you Joselyn Cano."
"Rest In Peace To A Dear Friend Joselyn Cano," another person tweeted. "I'm still so shocked about the news. I didn't want it to be true. Still in shock..."
Another tweet reads: "RIP Joselyn Cano. You will be missed by many."