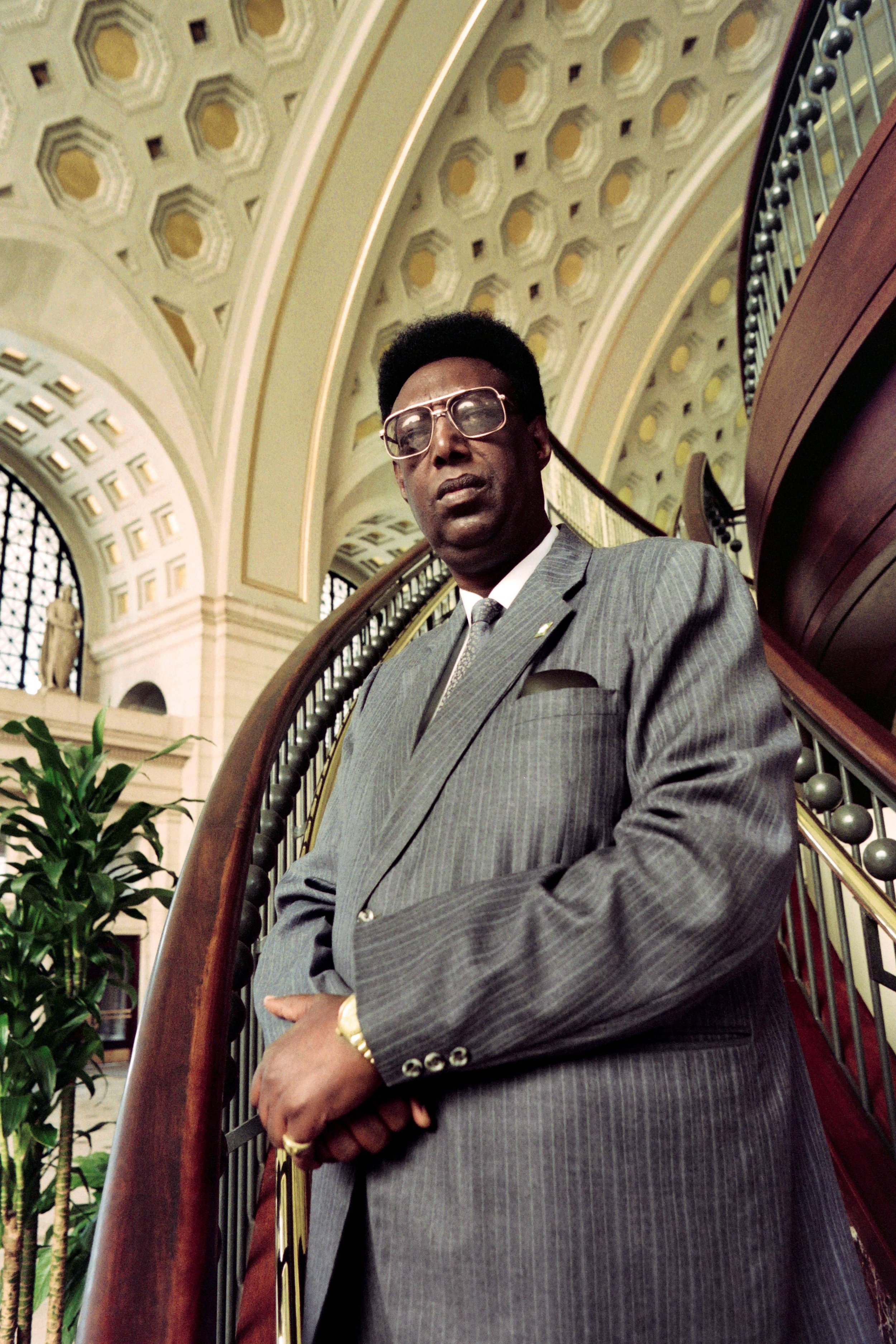 Updated | Rwanda's last king spent the vast majority of his life in exile, hoping for the opportunity to return and rule the Central African country should his would-be subjects choose to reinstate him.
But Sunday, King Kigeli V died in the United States at the age of 80 never having fulfilled his dream. His website said that the "heir to the royal throne of Rwanda" would be announced in due course.
Kigeli's expulsion from Rwanda in 1961—when the country abandoned its monarchy—forms part of a history of ethnic tension and violence, which ultimately culminated in the 1994 genocide. Over the course of three months, extremists from the majority Hutu ethnicity killed more than 800,000 members of the Tutsi minority and moderate Hutus.
Born Jean-Baptiste Ndahindurwa in 1936 in the-then Belgian colonial mandate of Ruanda-Urundi, Kigeli ascended to the throne in July 1959. He was the last in a line of Tutsi monarchs to have ruled Rwanda, and his ascent followed the suspicious death of his half-brother.
Kigeli took the throne at a time of rising ethnic tension between Hutus and Tutsis and faced opposition from the Belgian colonial administration in the country. The tension eventually culminated in a coup led by a Hutu, Dominique Mbonyumutwa, in 1961. Mbonyumutwa took over as president and Rwanda was proclaimed a republic in 1962, with Kigeli—along with tens of thousands of Tutsis—being driven into exile.
Rwanda suffered three decades of ethnic tension and violence following independence, eventually culminating in the genocide. Hutu extremists launched a campaign of killings after then Rwandan President Juvénal Habyarimana—a Hutu—was assassinated. The identity of Habyarimana's killers has never been independently established. Hutu extremists blamed the Rwandan Patriotic Front, a Tutsi-led organization that included current Rwandan President Paul Kagame, while Kagame said the assassination was a staged stunt by Hutu militants to provide a pretext for the genocide.
After moving between several East African countries, the U.S. granted Kigeli political asylum in 1992. The monarch founded the King Kigeli V Foundation, working with Rwandan refugees in the U.S. A 2013 profile in the Washingtonian magazine found that the king led a basic life in Virginia, living in subsidized housing and was receiving government benefits.
Kigeli expressed a desire to return to Rwanda on several occasions and said in a 2007 BBC interview that he had discussed the matter with Kagame. The RPF said it would welcome Kigeli back to Rwanda, but that he would be a private citizen and no longer a monarch.
Kigeli insisted that the decision be put to a public vote. "The Rwandese people may or may not want me. But in order to return home, I need to know if they still want me to be their king," he told the BBC.
A small opposition group in Rwanda, the Democratic Green Party of Rwanda, led a campaign to have Kigeli brought back to the country. The party's leader, Frank Habineza, said in May that Kigeli should be "allowed to play a role in unity and reconciliation of the Rwandan people."
Following his death, the party has called for the king's body to be repatriated to Rwanda and given a state funeral.
This article originally stated that King Kigeli V was born in 1936 in the-then kingdom of Ruanda-Urundi. Ruanda-Urundi was actually a Belgium colonial mandate, not a kingdom.​