Who Was LaShawn Daniels? Songwriter Dies at 41 — Here Are His Biggest Hits
Songwriter LaShawn Daniels, the person behind some of the biggest pop and R&B hits of the past twenty years, died at the age of 41 on Tuesday.
His wife, April Daniels, announced in a statement that Daniels died from the impact of a car crash in South Carolina.
"It is with deep and profound sadness that we announce the passing of our beloved husband, father, family member and friend LaShawn Daniels, who was the victim of a fatal car accident in South Carolina," April Daniels wrote in a statement about Daniel's passing.
"A Grammy Award-winning producer and songwriter, Daniels was a man of extraordinary faith and a pillar in our family," the statement continued. "We would like to express our sincere appreciation for the continuous outpouring of love and sympathy."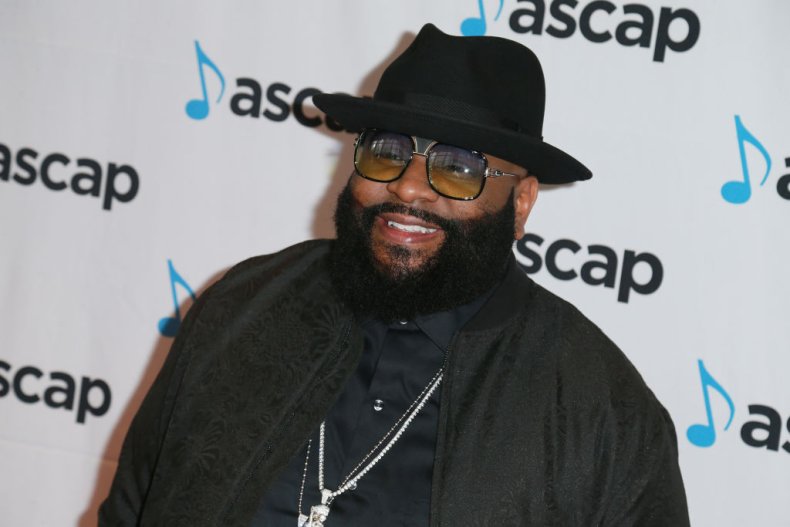 Who was LaShawn Daniels?
Born in Newark, NJ in 1977, Daniels was a Grammy-award winning songwriter behind some massive pop and R&B hits.
His early work consisted of writing songs for R&B stars like Deborah Cox and Brian McKnight. He also produced two albums for Brandy. Eventually, he found greater success working with artists like Beyonce, Jennifer Lopez, Whitney Houston, Drake, Lady Gaga and Michael Jackson.
This success in the music industry led to an estimated net worth of $15 million according to CelebrityNetWorth.com and work as a judge on music reality competition shows like Making the Band and American Idol.
LaShawn and April also appeared on the We TV reality show Tamar and Vince.
What were some of his biggest hits?
His breakout success was with Jennifer Lopez's "If You Had My Love" in 1999.
Two years later, in 2001, he won a Grammy for R&B Song of the Year for Destiny's Child "Say My Name."
He also wrote Lady Gaga and Beyoncé's duet "Telephone," Monica and Brandy's duet "The Boy Is Mine," Michael Jackson's "You Rock My World," and Whitney Houston's "It's Not Right (But It's Okay)."
In 2014 he released a solo album of his own called Tears, Lies, Paradise.
Earlier in August Daniels organized the I PUT ME ON Music Conference in Charlotte, North Carolina.
"This conference is about providing information and providing a safe space for collaboration and networking for artists, writers, producers and publicists," Daniels told the website Citybizlist. "This is an opportunity to learn from and build relationships with the best in the business."
Reactions on Twitter were immediate, with fans offering their condolences.
LaShawn leaves behind three sons with his wife of nearly 20 years, April.