Who Was Leonard Bernstein? Facts And Quotes About Legendary American Composer Celebrated In Google Doodle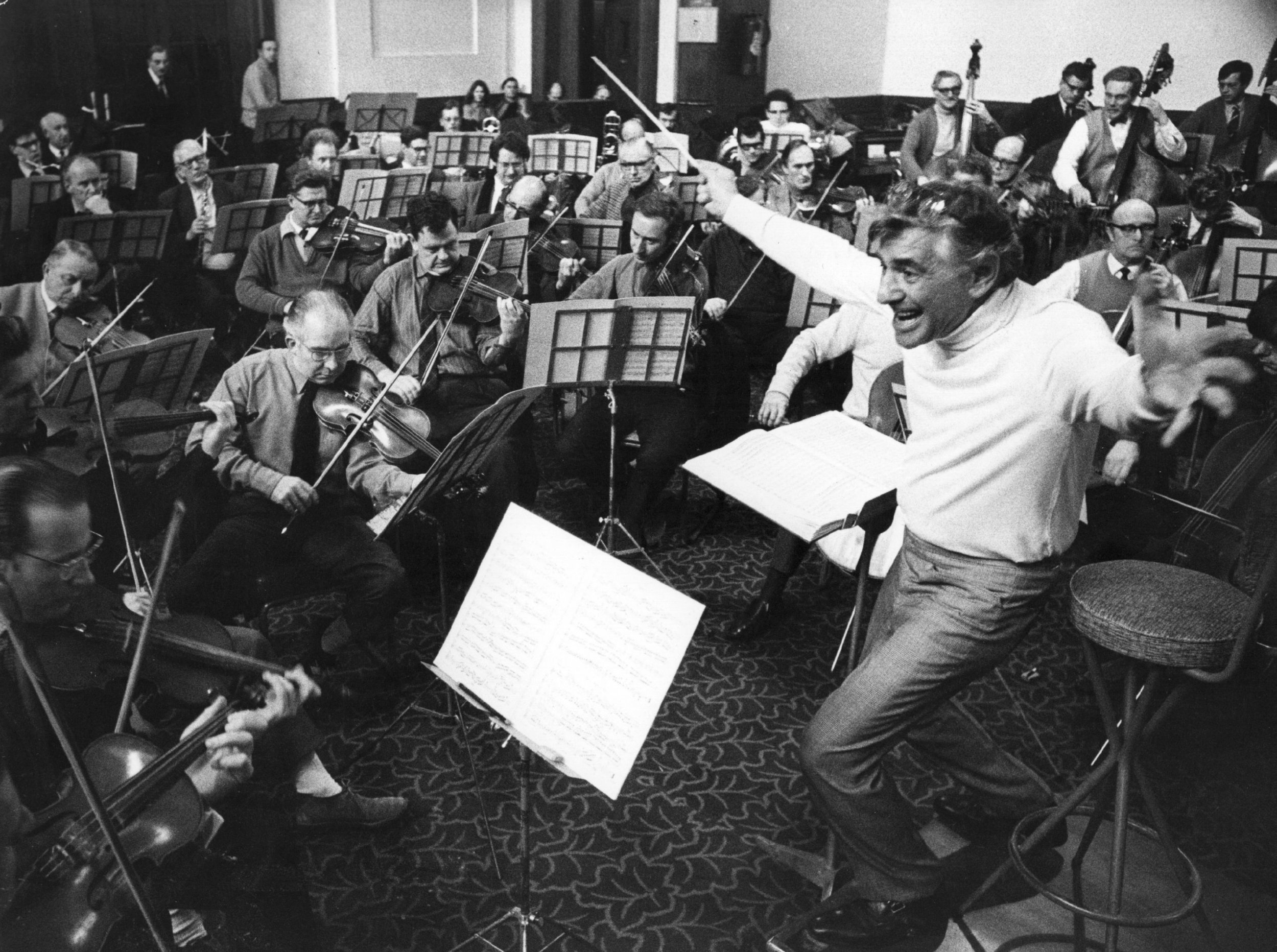 The life and work of American music composer Leonard Bernstein is being celebrated with a Google Doodle marking the famed musician's 100th birthday.
In a statement, Google said its Doodle "celebrates Bernstein's life set to one of his most iconic works—the score to West Side Story."
The musical, which tells the story of two lovers from rival gangs caught in a turf war in the west side of Manhattan, saw Bernstein nominated for six Tony Awards.
It saw further success when it was adapted to film in 1961.
Bernstein, who died Oct. 14, 1990, aged 72, was the youngest conductor ever to lead the New York Philharmonic, in addition to being the first U.S. conductor to rise to international fame, leading a 1953 performance of 'Medea' at Italy's renowned opera house, La Scala.
The composer was born in Lawrence, Massachusetts, on Aug. 25, 1918, to Russian Jewish immigrants.
He began to develop an interest in music at around age 10. He pursued his passion throughout the years, despite his parents' disapproval of his passion for the arts.
Later on in life, Bernstein laid out his dreams to pursue success in a wide range of art forms.
"I want to conduct," he wrote, according to Google's biography. "I want to play the piano. I want to write for Hollywood. I want to write symphonic music. I want to keep on trying to be, in the full sense of that wonderful word, a musician."
"I also want to teach. I want to write books and poetry. And I think I can still do justice to them all," he said.
In addition to being a successful musician Bernstein was also known as a talented lecturer, winning a Grammy in 1961 for Best Documentary or Spoken Word Recording.
He also went on to publish books about music and provided lectures on poetry at Harvard University.
"His legacy endures as a musical polymath, a creator of culture, and an example that sometimes more is more," Google said in its biography.
In an interview with Billboard, Bernstein's daughter, Jamie Bernstein, said she had hoped to see her father celebrated on the 100th anniversary of his birthday.
"We were hoping there would be a lot of attention," she said, adding that the Leonard Bernstein Office has "reminded everyone the centennial was coming and suggested things they might do for an opera, orchestra, film festival, or a university."
"Our dad was so multifarious there was something for everybody to celebrate. We let them cook it up, and it's succeeded beyond our wildest dreams," she said.
Bernstein's daughter, who has recently written a memoir on her family life, titled Famous Father Girl: A Memoir of Growing Up Bernstein, said that the Leonard Bernstein Office had calculated more than 2,700 events around the world celebrating her father's centennial.