Who Was Mai Skaf? Syrian Actress and Activist Dies Aged 49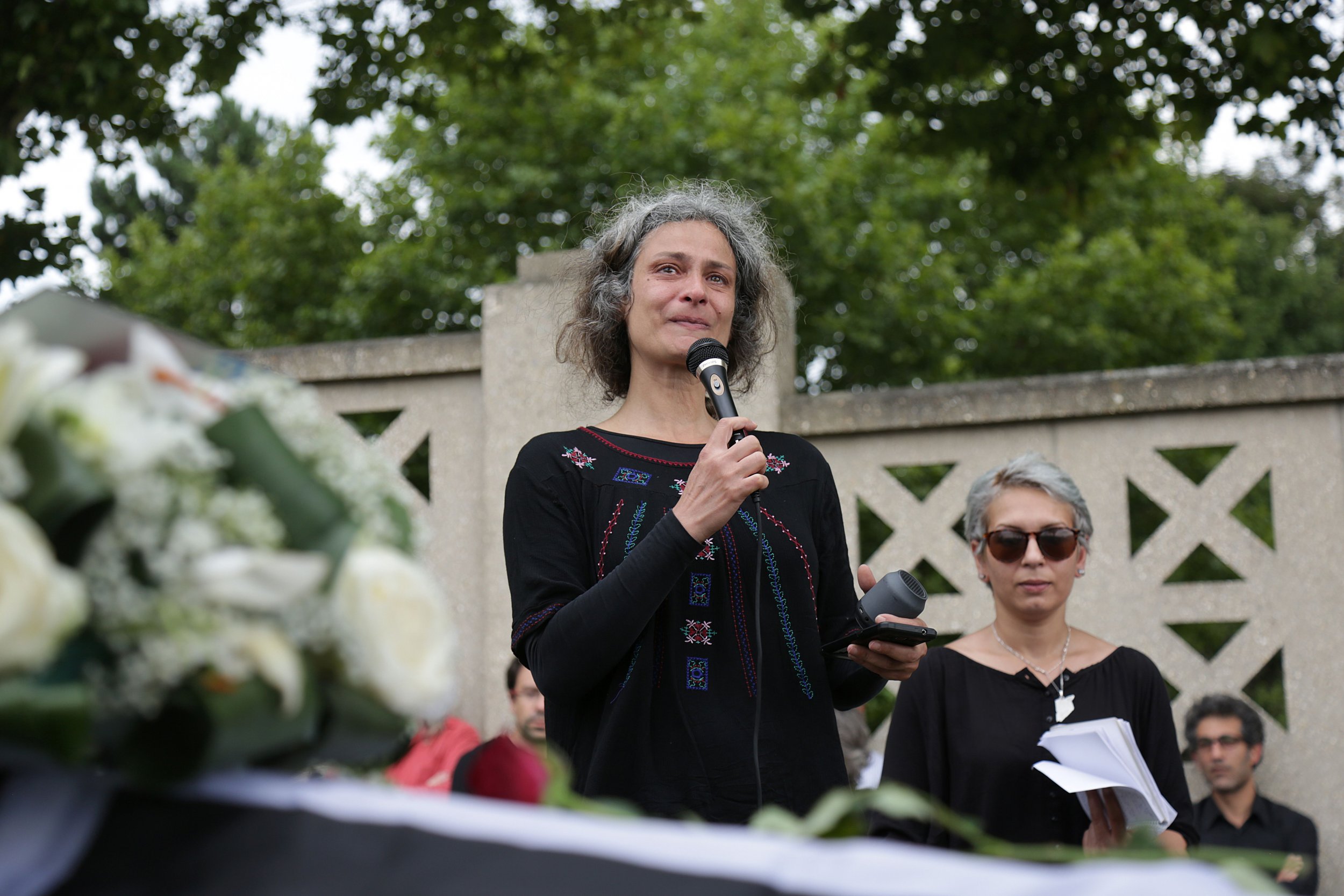 The renowned Syrian actress Mai Skaf, a constant thorn in the side of Bashar al-Assad, has died aged 49. The death was confirmed via Arab media.
The National said she had died following a heart attack. The Lebanese newspaper L'Orient Le Jour also reported the death but said the cause has not been confirmed.
Born on April 13, 1969, Skaf was a French literature graduate from Damascus University. She was well-known in her country for her television and film career and starred in the film Echoes of Slides.
She also starred in the historical TV series The Last Days of Al Yamama, about the rise and fall of the Arab tribes Tasam and Jdais (via IMDB). She was also known for her role in Khan al Harrir, in which she played a woman who led demonstrations.
She was one of the first Syrian celebrities to criticize President Assad and was blacklisted by the regime.
She addressed a rally in 2011 and joined protesters in calling for Assad to be removed. She was subsequently arrested, interrogated and charged with treason.
She was detained in Damascus several times during the Syrian revolution. After being warned that she would have to flee otherwise she would be killed, she left for Jordan in 2013 and then Paris, leaving behind her teenage son, the Associated Press reported.
From outside the country, she continued to lobby against the regime, oppose Assad and join pro-revolution protests. In 2015, she told the Saudi broadcaster Al Arabiya that she rejected the claim that Assad defended minorities.
Syrian artist Faris el-Helou wrote on his Facebook page that she had died of a heart attack. Many responded with expressions of condolences.
One wrote on Facebook: "Condolences to her family, friends and loved ones.I pray to God to bless her and accept her."
Egyptian blogger Zeinobia described her on Twitter as "The artist who paid the price of supporting the revolution."
On Saturday in what appeared to be her last Facebook post, she wrote: "I will not lose hope; I will never lose hope. It is the Great Syria. It will never be Assad's Syria."