Who Was Mary Ellis? 'Spitfire Girl' Pilot of World War II Dies at 101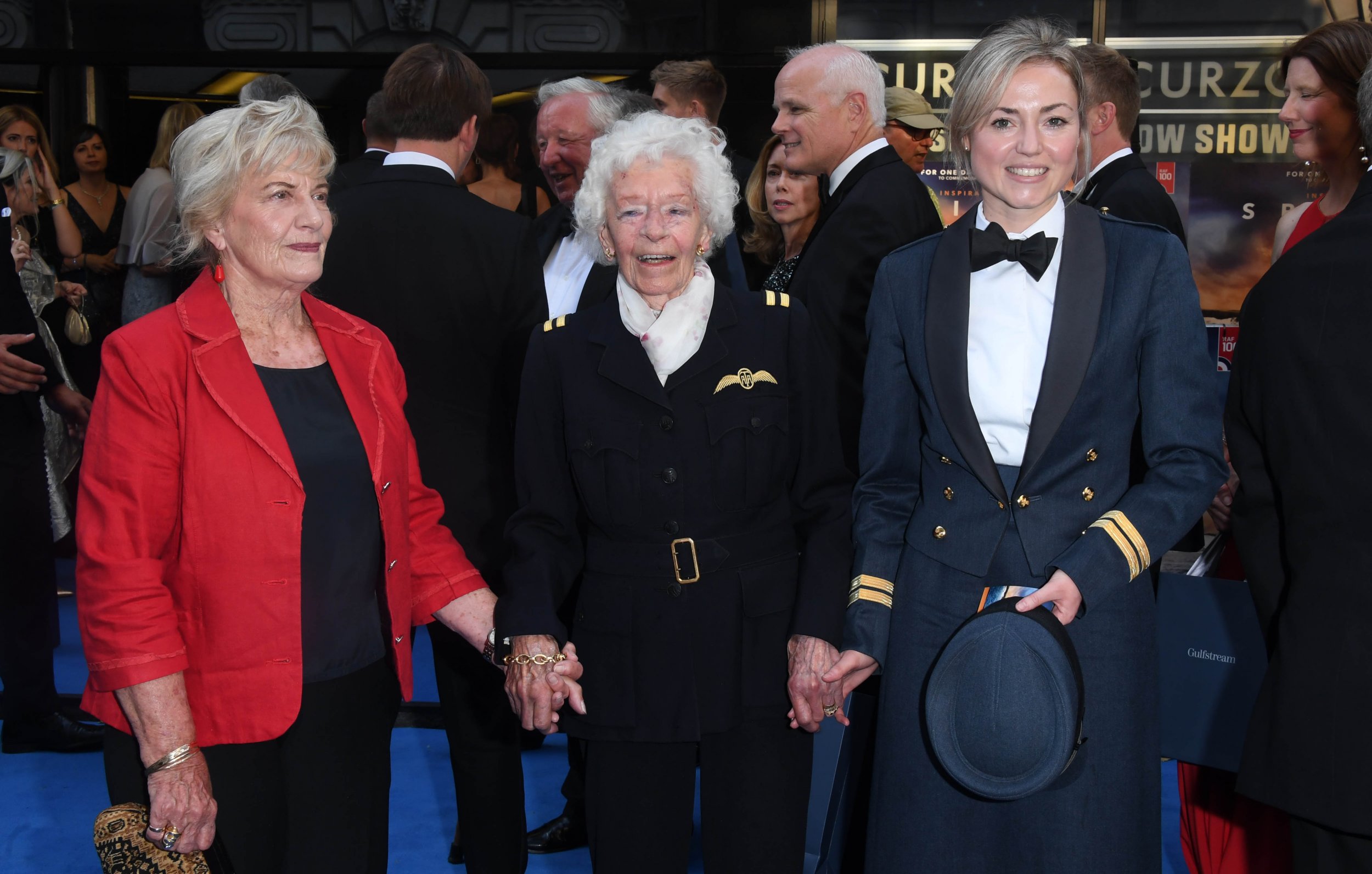 One of the last surviving female pilots from World War II has died on the British Isle of Wight, aged 101.
Mary Ellis served in the Air Transport Auxiliary (ATA) during the war, delivering Spitfire and bomber aircraft to British military officers on the frontlines. The organization specialized in delivering supplies to the Royal Air Force and Royal Navy but was staffed by pilots exempt from wartime service either because of poor health, advanced age or their gender.
Born Mary Wilkins to a farming family in Oxfordshire in 1917, Ellis learned to fly for pleasure until war broke out in 1939 and all civilian flights were grounded. Ellis enlisted in 1941, after hearing a recruitment ad for the ATA on the radio. During the next four years of combat, Ellis flew around 1,000 planes, including 400 Spitfires and 47 Wellington bombers, The Guardian reported. The news of Ellis's death prompted an outpouring of tributes from the aviation community, historians and locals on the Isle of Wight.
ATA secretary John Webster described the late pilot as an "amazing" person, BBC reported, while historical documentarian Dan Snow hailed her as "one of Britain's greatest aviators," in a Twitter post. Ex-RAF navigator John Nichol paid tribute to Ellis on Twitter labeling her a "truly remarkable lady."
"Another giant leaves us to join her heroic friends in the blue skies," Nichol wrote.
"RIP Mary Ellis. A legend of the Air Transport Auxiliary," Red Arrows flier Mike Ling tweeted. "I hope you're enjoying a well-earned sherry up there with Joy Lofthouse again. Blue skies Ma'am."
After the war Ellis settled on the Isle of Wight, where she took charge of the Sandown airport between 1950 to 1970. She married fellow pilot Don Ellis in 1961, and the two lived by the Sandown runway, where Mary Ellis passed away this week. Her husband, Don, died in 2009.
The Sandown airport threw a surprise 100th birthday party for its retired chief last year, where Ellis opened up about her favorite aircraft—the Spitfire.
"I love it, it's everybody's favourite," she said at the time. "I think it's a symbol of freedom."
As part of the celebration, she took to the sky in one of the machines, controlling the Spitfire for 15 minutes of its brief flight before handing back to her co-pilot.
Ellis was one of four surviving female pilots from the war, according to Webster. Over the course of the war a total of 168 women joined the ATA, 15 of whom died in battle. She came close to death several times, including being shot at over Bournemouth and nearly colliding with another Spitfire in the fog.
The pilot, known as one of the "Spitfire Girls," faced incredulity during her first deliveries of aircraft from factories to the armed forces, as she recalled one instance when staff watched her leave the plane she had landed and refused to believe she did it. "We can't go, we're waiting for the pilot," she was told at the time. "And I said, 'I am the pilot.' They wouldn't believe me. They sent two men in to search the airplane, to make sure," she told the BBC in an interview earlier this year. "Everybody was flabbergasted that a little girl like me could fly these big aeroplanes all by oneself."
Ellis lived to see the RAF, whose squadrons she helped supply in wartime, win its most famous triumph and then go on to mark its own 100th anniversary earlier this month. "I'll always remember her proudly reminding us at RAF100 events that she was older than the RAF itself! RIP Mary," Chief Marshal Sir Stephen Hillier, head of the RAF, tweeted.
The ATA secretary told the BBC that the unit's survivors now comprise Eleanor Wadsworth, who lives in Bury St. Edmunds, Nancy Stratford, who lives in the United States and Jaye Edwards, who has moved to Canada.