Who Was Oribe Canales? Miley Cyrus and More Mourn Cuban Hairstylist
The death of Cuban-born American hairstylist Oribe Canales is hitting Hollywood's top stars hard, including pop singer Miley Cyrus.
Canales, known simply as Oribe, died on Monday at 62, People confirmed. In an interview with Radar Online, Oribe's sister Gracie Cuervo said he died of a heart attack after being sick a "few weeks" before.
The beauty and fashion industry icon developed looks for many supermodels in the 1980s and 1990s, including Naomi Campbell and Cindy Crawford. His clientele included Jennifer Lopez and Lady Gaga. He opened a salon at Elizabeth Arden on Fifth Avenue in New York City in 1991 and launched his namesake luxury haircare line, Oribe, 10 years ago. He also created the hairstyles featured in Marc Jacobs's noteworthy grunge collection in 1992.
Cyrus was among the celebrities remembering the industry legend on the day of his death. She shared a heartfelt message about Canales on social media, which was accompanied by multiple photos of him styling her.
"What they say is true ..... my heart is in a thousand tiny little pieces today.....Can't catch my breath.....Oh how I will miss my sweet friend @ORIBEcanales," Cyrus, 26, tweeted Monday. "Knowing I can't call you right now to laugh, to talk hair, to talk life, to talk shit, makes me shake in disbelief.
"Wish I could hug you, wish I could smell the familiar scent of when you walked in to a room. I'd do anything to tell you one more time how beautiful you make me feel....I love you Oribe. & I Always will."
Cyrus's mother, Tish Cyrus, also shared condolences. "Thank you @oribecanales for always making me feel so beautiful...thank u for making my Mom smile so big for this picture. We had so much fun this day with her new "hairpiece" that she ended up wearing home! I will remember this day forever. You will be missed so much," the singer's mother wrote on Instagram.
Kate Moss honored Canales, a man she called her "darling friend and work companion," via Instagram. Mary Greenwell, a makeup artist who was close friends with the hairstylist, remembered Canales via Instagram by suggesting "the world of fashion and beauty has lost a great soul, and we will mourn that you have left us all behind while you have gone straight to heaven." Emily Ratajkowski, who tweeted that she was "so grateful to have been able to work with" Canales, said the late hairstylist should "rest in power."
"I've had so many amazing moments as a hairdresser," Canales told HuffPost in 2014. "Not to sound like Miss America, but making someone feel good about themselves is always fantastic."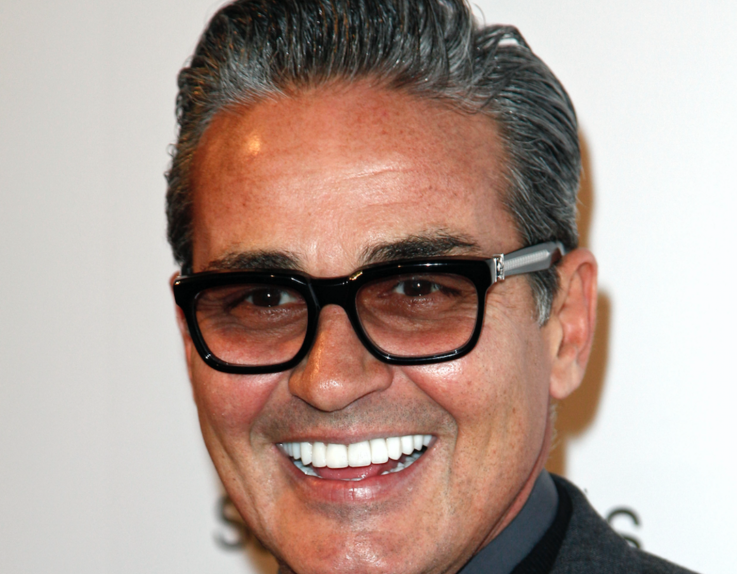 Who Was Oribe Canales? Miley Cyrus and More Mourn Cuban Hairstylist | Culture