Who Was Papa Wemba, Congolese Music King and 'Monument of Africa'?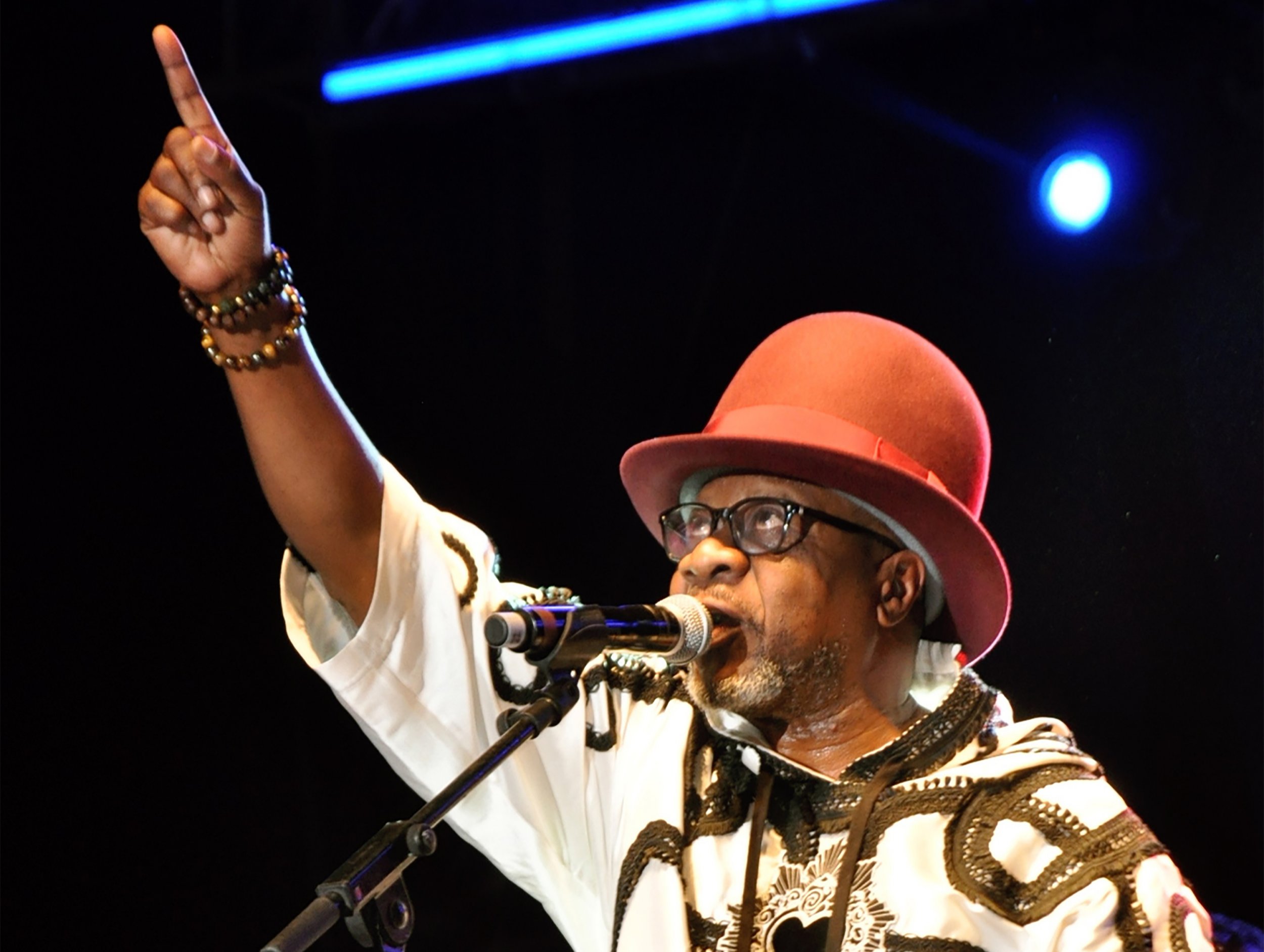 Papa Wemba, a musician, actor and fashion icon who collaborated with Stevie Wonder, achieved fame and fandom far beyond the reaches of his native Democratic Republic of Congo (DRC).
The musician—born Shungu Wembadio Pene Kikumba in 1949 in Lubefu in the then-Belgian Congo—died aged 66 after collapsing on stage during a concert in Abidjan, Ivory Coast, on Sunday.
Wemba was known as the king of Congolese rumba and his death brought down the curtain on a mammoth career spanning almost five decades.
His death has been mourned by fellow African performers, politicians and public personas. Congolese culture minister Baudouin Banza Mukalay told AFP that Wemba's passing was a "great loss for music," while Ivorian President Alassane Ouattara tweeted that "Africa has lost an icon, an ambassador and an artist whose talent is internationally recognized."
Beninese songstress Angelique Kidjo—who won the World Music Grammy in February and who duetted with Wemba—said she would remember the musician alongside fellow deceased superstar Prince in her next performance, while Cameroonian football legend Samuel Eto'o said that the musician was "a monument of Africa."
Wemba's career kicked off in the late 1960s; he featured in several bands over the course of the next few decades, including Zaiko Langa Langa and Viva La Musica. His moniker as the king of Congolese rumba was coined for his fusion of traditional African sounds with electronic rock and he collaborated with ex-Genesis frontman Peter Gabriel, whose Real World record label worked with Wemba until 1999.
As well as winning legions of fans for his music, Wemba was also credited with being a founder of the Sapeurs movement—or the Société des Ambianceurs et des Personnes Élégantes (Society of Tastemakers and Elegant People). The movement, which was brought to international acclaim in a 2014 advert for Guinness, is centred in Brazzaville, Republic of Congo, and consists of mostly young men who exhibit a high degree of style and fashionable attire.
Wemba, who headed the movement in DRC's capital Kinshasa, was an archetypal sapeur: "He was not only a musician. He taught us to dress properly, to be stylish," Edda Kilonda, a young mourner of Wemba, told Reuters on Sunday.
Wemba's career was not without controversy, however, with the musician spending three months in a French prison after being convicted in 2004 of people-smuggling. Members of Wemba's touring band were found to be illegal Congolese immigrants, who he had passed off as musicians in order to get them into Europe. The musician was refused a visa to the U.K. in 2005 as a result of the fallout of the scandal.
The African musical giant's career came to an untimely end after his collapse during a lively performance at the Urban Musical Festival Anoumabo (FEMUA) event in Abidjan. The show was broadcast live and video footage shows Wemba collapsing suddenly as his band continues to play, before realizing and attending to the singer. "Papa Wemba wanted to die on stage," Salif Traore, a fellow performer known as A'Salfo and promoter of FEMUA, told AFP. Fitting for musical royalty, the Congolese king of rumba was granted his desire.