Who Was the Real St. Patrick? Plus More Facts To Ring In St. Patrick's Day
Around the world, St. Patrick's Day is a holiday made for partying. Big meals, many drinks and the color green are staples in the celebration. Similarly to Easter or Christmas, St. Patrick's Day has roots in Christian beliefs.
There are many misconceptions around St. Patrick's Day, like its true roots in Irish culture, and what the day really means. Here are some facts about St. Patrick's Day you may not know, according to the History Channel.
Who Was Saint Patrick?
Saint Patrick is a Christian icon who was taken prisoner by a group of Irish criminals in 403 A.D. In fear and isolation, as he worked a desolate job as a shepherd while under the control of the Irish, Saint Patrick turned to God. It was in his isolation he started dreaming about converting others to Christianity.
There are many stories about the power of Saint Patrick, including a tale that he once banished all snakes from Ireland. He became a Christian priest and returned to Ireland, even after escaping his captors, just to follow through with his mission to spread the word of God.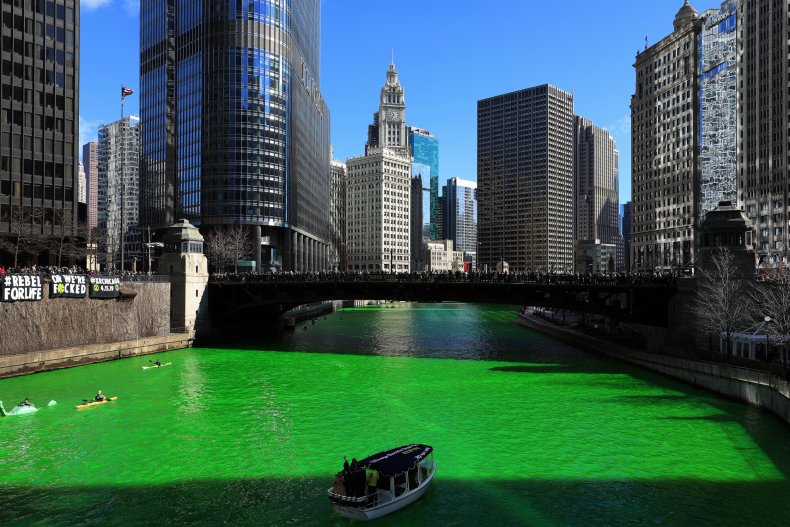 Was Saint Patrick Irish?
Saint Patrick was not Irish, but British. It wasn't until his capture, and calling back to Ireland, that the man became associated with the Irish community. Saint Patrick actually worked to incorporate Irish religious traditions into his own teachings. He took rituals the culture already had—like honoring the sun gods with bonfires—and made them relevant to the Christian faith.
Is Saint Patrick Really A Saint?
No. Saint Patrick was never cantonized as a Catholic saint.
Why Did The Holiday Start?
March 17, the day people around the world celebrate St. Patrick's Day, is believed to be the day that St. Patrick died.
The celebration of St. Patrick's Day has taken a few turns. First, it's a day to remember Saint Patrick and the work he did to spread Christianity throughout Ireland. Now, though, it's typically a day that celebrates Irish heritage and the people around the world who come from Irish roots.
Why Do We Wear Green?
You've probably heard it before: wear green or get pinched! This is believed to be an American alteration to the roots of St. Patrick's Day, according to Irish Central. The tradition takes religious thought out of the holiday. Instead, it's said that Leprechauns can't see people wearing green. The belief holds that if you don't wear the color, they'll pinch you.
There are also claims that Saint Patrick used a shamrock to explain the Holy Trinity in his teachings, according to Reader's Digest. That, linked with Ireland's nickname as the Emerald Isle, seemingly make the color a fitting way to celebrate the Irish culture and the holiday's origins.
The first color associated with St. Patrick's Day was blue.