Who Was Roberto Clemente? Facts and Quotes About Legendary Puerto Rican Baseball Player Celebrated in Google Doodle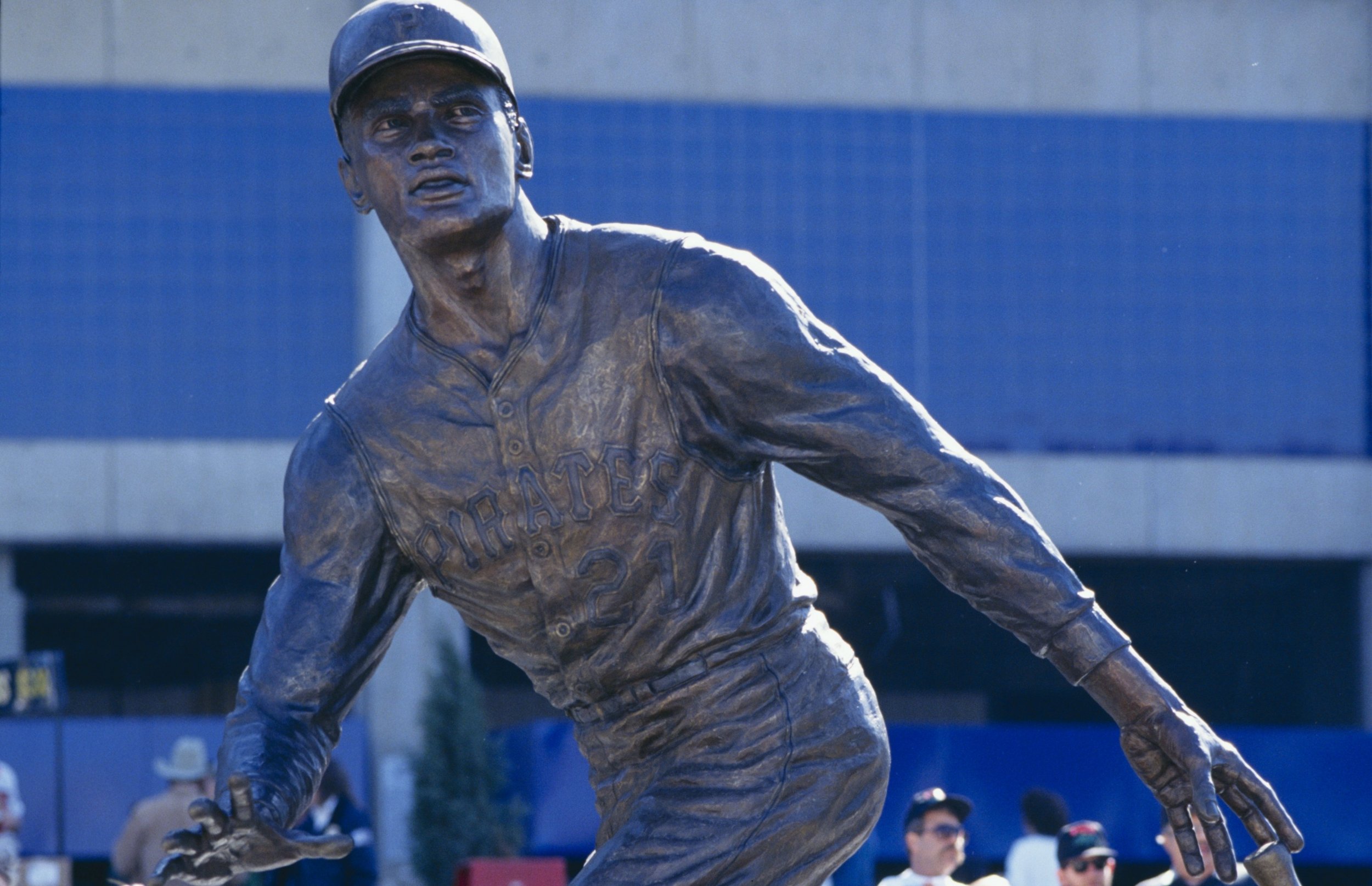 The life and achievements of Puerto Rican baseball player Roberto Clemente are being celebrated with a Google Doodle today, marking Hispanic Heritage Month in the U.S.
Exactly 47 years ago today, Clemente was part of the Pittsburgh Pirates team that won Game 3 of the 1971 World Series 5-4 against the Baltimore Orioles.
The Pirates won three straight games at Three Rivers Stadium to come back from 2-0 down, before winning Game 7 in Baltimore to clinch their fourth World Series title.
Clemente, who went 1 for 4 with an RBI in Game 3, was named MVP for the series, becoming the first Latino to ever do so.
"At the conclusion of the Series, he asked to say something in Spanish to his parents and children in Puerto Rico," Clemente's sons, Roberto Jr. and Luis, told Google.
"With this act, asking for his parents' blessings in Spanish on live global broadcast, he galvanized the hearts of all Hispanics across the nation."
Born in Carolina, Puerto Rico, in 1934, Clemente joined the Puerto Rican amateur league when he was just 16-year-old. Two years later he signed his first professional contract with the Santurce Cangrejeros, a winter league team in Puerto Rico's national league.
Having signed for the Brooklyn Dodgers minor league affiliate in Montreal shortly after finishing high school, Clemente made his debut in style in 1954, scoring a game-winning home run.
A year later he moved to the Pirates, making his major league debut with the team he would play for the whole of his 17-year MLB career.
During his spell in the City of Bridges, Clemente was a 15-time All-Star, won two World Series titles—in 1961 and 1970—and captured the Gold Glove Award 12 years in a row from 1961.
Despite all the personal accolades, Clemente remained humble throughout his career, famously explaining he simply wanted "to be remembered as a ballplayer who gave all he had to give."
Aside from his prowess on the diamond, Clemente was a highly influential figure for Latinos across the U.S. and a passionate humanitarian. He held baseball clinics for kids, made several generous donations to charities and sought to be a role model for his community.
''Any time you have an opportunity to make a difference in this world and you don't, then you are wasting your time on Earth,'' he once said when explaining the reasons behind his humanitarian efforts.
Unfortunately for him, his desire to help ultimately took his life. On December 23, 1972, he decided to personally airlift supplies to Nicaragua, which had just been hit by a catastrophic earthquake. However, the plane was overloaded and crashed shortly after take-off.
Three months after his death, Clemente was inducted into Baseball's Hall of Fame, becoming the first Latin American and the first Caribbean player to receive the honor.
Ever since then, each year the MLB has continued to honor his legacy by presenting the Roberto Clemente Award to an outstanding player who shows a strong commitment to community work.