Who Was Sally Ride? First American Woman in Space Honored With Postage Stamp
The Postal Service still won't deliver your mail to the stars, but it has done the next best thing: Last Wednesday, the agency launched a stamp honoring Sally Ride, the first American woman to go to space. The stamps, which currently cost $10 for 20, are "forever" stamps always acceptable for first-class mail.
Ironically, before her death in 2012, she asked NASA not to sell products with her portrait or name on them. But the stamps seem to have the approval of Ride's partner of almost 30 years.
"Sally started collecting stamps when she was a girl, and she continued to do so her whole life—especially stamps of the Olympics and space exploration," Tam O'Shaughnessy said in a press release. "Sally would be deeply honored to have her portrait on a U.S. stamp."
Ride went to space in 1983, becoming the third woman and the first American woman to go to space. She flew again in 1984 before retiring from the astronaut corps.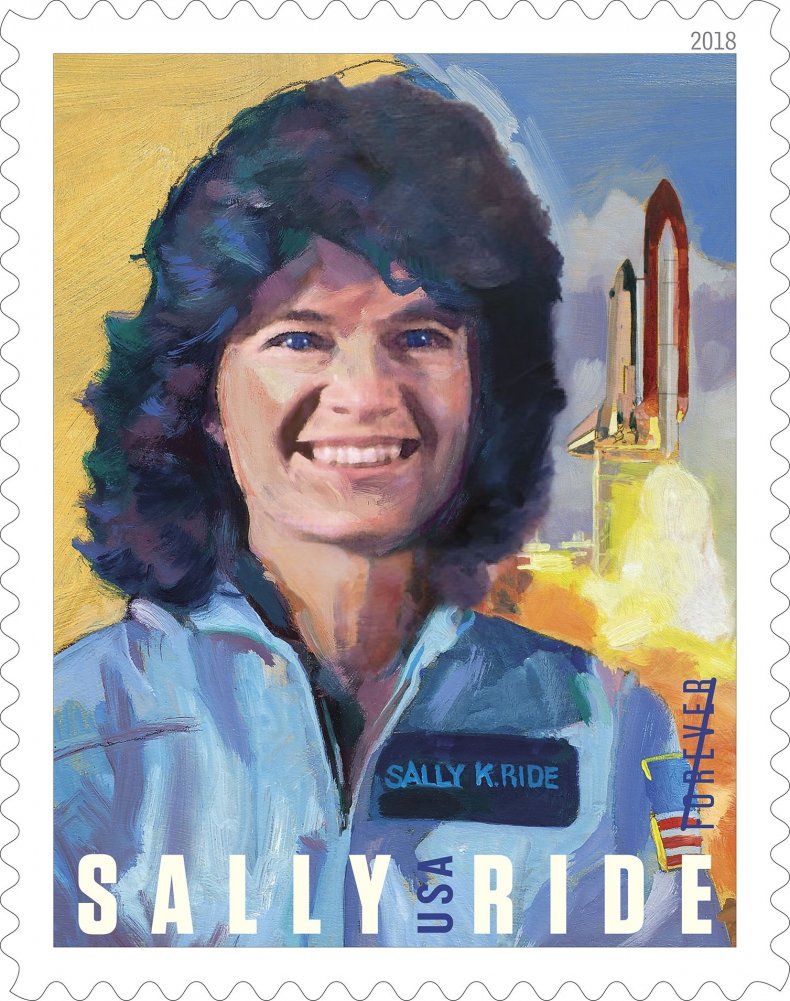 After her flights, she sat on the panels that investigated what went wrong during the space shuttle program's two disasters, the 1986 explosion of Challenger shortly after launch and the 2003 destruction of Columbia on re-entry. Ride later turned down an opportunity to lead NASA under President Bill Clinton.
In addition to her work as an astronaut, she was also a physics professor and co-authored children's books about the solar system. Her research included work with Thomson scattering, a phenomenon caused when a laser beam of light hits a particle. She also co-founded Sally Ride Science, a nonprofit organization that encourages middle and high school students to explore science.
Ride died of pancreatic cancer in 2012 at the age of 61.
The stamps are available in post offices or for order online.