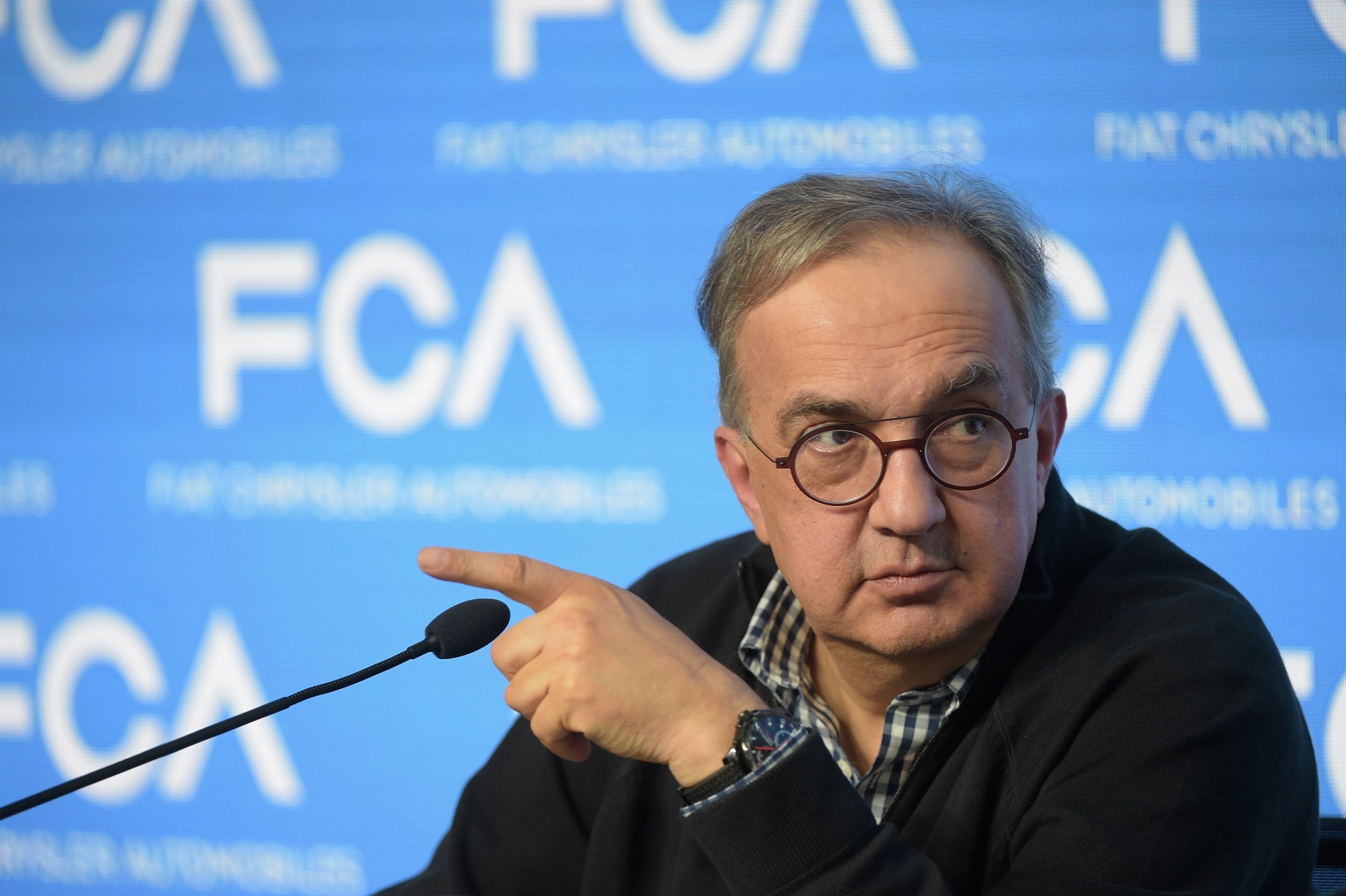 Sergio Marchionne, the former CEO of Fiat Chrysler Automobiles, has died at the age of 66. He abruptly stepped down from Fiat Chrysler the weekend before his death, citing ill health.
BBC reported that Marchionne became ill as a complication of shoulder surgery.
Marchionne, who was appointed CEO in 2004, is credited with saving the troubled carmakers Fiat and Chrysler. He steered Fiat and Chrysler from billions in losses back to profit.
"It is with the deepest sadness that EXOR has learned of the passing of Sergio Marchionne," said a statement by John Elkann, chairman and CEO of EXOR, an investment company which owns Fiat Chrysler.
"Unfortunately, what we feared has come to pass. Sergio Marchionne, man and friend, is gone. I believe that the best way to honor his memory is to build on the legacy he left us, continuing to develop the human values of responsibility and openness of which he was the most ardent champion.
"My family and I will be forever grateful for what he has done. Our thoughts are with Manuela, and his sons Alessio and Tyler. I would ask again everyone to respect the privacy of Sergio's family."
Elkann had announced Marchionne's departure from Fiat Chrysler at the weekend in a heartfelt statement.
"What struck me about Sergio from the very beginning, when we met to talk about the possibility of him coming to work for the Group, even more than his management skills and unusual intelligence, were his human qualities, his generosity and the way he understood people," Elkann wrote.
"Over the past 14 years together we have lived through successes and difficulties, internal and external crises, but also unique and unrepeatable moments, both personal and professional.
"For so many, Sergio has been an enlightened leader and a matchless point of reference. For me, he has been someone with whom to share thoughts and in whom to trust, a mentor and above all a true friend."
Marchionne was born in Italy in 1952 but emigrated with his family to Canada while still a child. He worked as an executive in the auto industry since the early 1990s but gained his reputation at Fiat.
Ford Motor Company Chairman Bill Ford said Marchionne is "one of the most respected leaders in the industry whose creativity and bold determination helped to restore Chrysler to financial health and grow Fiat Chrysler into a profitable global automaker," Bloomberg reported.