Who was Sonny Barger? Biker Dies Aged 83
The biker outlaw Sonny Barger has died aged 83, it was announced on Thursday, June 30. He is survived by his fourth wife Zorana.
A letter written by Barger was shared on his Facebook page to confirm his passing, in which he said he lived a "long and good life."
Here is everything you need to know about Barger and the impact he had on American culture.
Who was Sonny Barger? Biker Dies Aged 83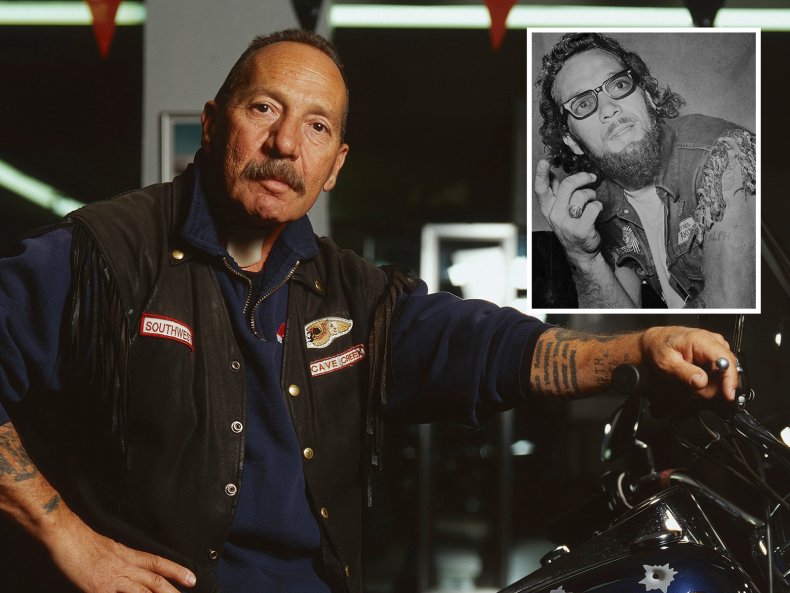 Barger, whose real name is Ralph Hubert Barger Jr., founded the Hells Angels Motorcycle Club's original chapter in Oakland, California, in 1957.
The Hells Angels have been labeled as an "outlaw motorcycle gang" by the Department of Justice and Barger was the public face of the group.
The gang infamously provided security for The Rolling Stones at their 1969 concert in Altamont, California, where a member of the Hells Angels stabbed 18-year-old concertgoer Meredith Hunter to death, which was caught on camera in the documentary Gimme Shelter.
While Hells Angel Alan Passaro was charged with Hunter's murder, he was later acquitted after arguing the attack was in self-defense as the footage showed that Hunter had drawn a revolver at the concert.
Author Hunter S. Thompson spent a year living with the gang as research for his 1966 book Hell's Angels: A Strange and Terrible Saga, which Barger features prominently in. He befriended many of the members.
In 2000 Thompson told the Washington Post that Barger was "smart" and "crafty," adding: "He has a kind of wild animal cunning."
As well as founding the Hells Angels, Barger was an astute businessman and ensured the group owned the intellectual property rights to their club logos and designs and helped promote Hells Angels-themed memorabilia.
Barger also wrote a number of books including autobiography Hell's Angel—The Life and Times of Sonny Barger and the Hell's Angels Motorcycle Club," in which he detailed his early life, joining the army aged 16 after forging his birth certificate, and the creation of the motorcycle club.
Per the Washington Post, he said in his autobiography that he founded the Hells Angels because he "needed a close-knit club of men who could jump on their bikes, ride cross-country if they wanted to, and not abide by rules or clocks."
In 1988, during his time in the biker gang, Barger and fellow Hells Angel Michael Vincent O'Farrell were convicted of conspiracy to kill rival gang members from a club in Kentucky as well as conspiracy to blow up their headquarters.
Barger and O'Farrell served five years in prison. Barger also served a number of stints in prison for a variety of drugs and firearms charges.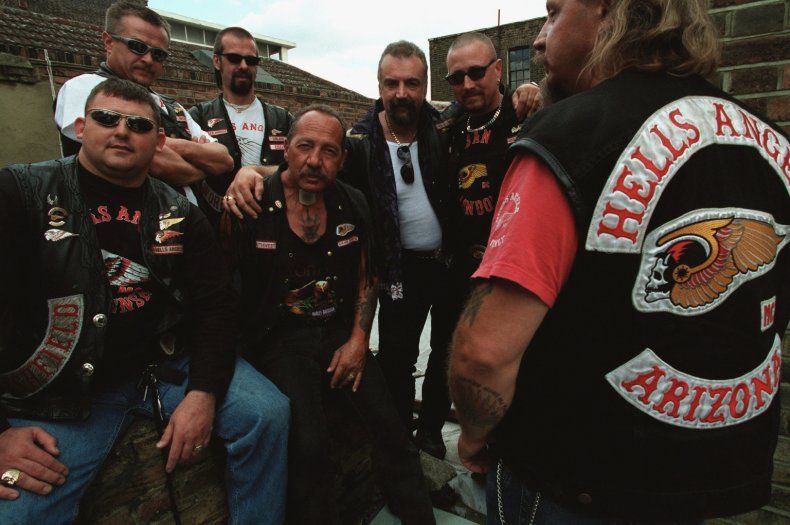 How did Sonny Barger Die?
Barger passed away following a brief battle with cancer, which he disclosed in his Facebook post that was shared after his death.
In the post, Barger wrote: "If you are reading this message, you'll know that I'm gone. I've asked that this note be posted immediately after my passing.
"I've lived a long and good life filled with adventure. And I've had the privilege to be part of an amazing club.
"Although I've had a public persona for decades, i've mostly enjoyed special time with my club brothers, my family, and close friends. Please know that I passed peacefully after a brief battle with cancer."
He added: "But also know that in the end, I was surrounded by what really matters: My wife, Zorana, as well as my loved ones.
"Keep your head up high, stay loyal, remain free, and always value honor."
Barger was previously diagnosed with throat cancer in 1982 for which he had his vocal chords removed, and in 2012 he had his prostate removed to combat prostate cancer.
It was not said whether his recent battle with the disease was related to either of these previous experiences.