Who Was Willy Joseph Cancel? U.S. Citizen Killed Fighting in Ukraine
An American citizen and former U.S. marine fighting alongside Ukrainian forces in Ukraine was killed on Monday, according to what family members told CNN.
Willy Joseph Cancel, 22, and originally from Orange County, New York, was a former U.S. marine and a corrections officer in Tennessee, according to his mother Rebecca Cabrera.
Not long after the beginning of the Russian invasion of Ukraine on February 24, Cancel signed up to work for a private military contracting company, according to his mother. The company was then looking for people to fight in Ukraine with the Ukrainian troops, and Cancel agreed to go, according to what his mother told CNN.
Cabrera said Cancel "wanted to go over" because he believed in what the Ukrainians were fighting for and "wanted to be a part of it." He arrived in Ukraine through Poland on March 12 or 13, according to CNN, where he was fighting with a group of men all from different nationalities.
"It was something that he believed in his heart, that was the right thing. He was the type of man who always stepped up when everybody else stepped back and there were a lot of men who were like that that were with him," Cabrera told CNN during a phone interview.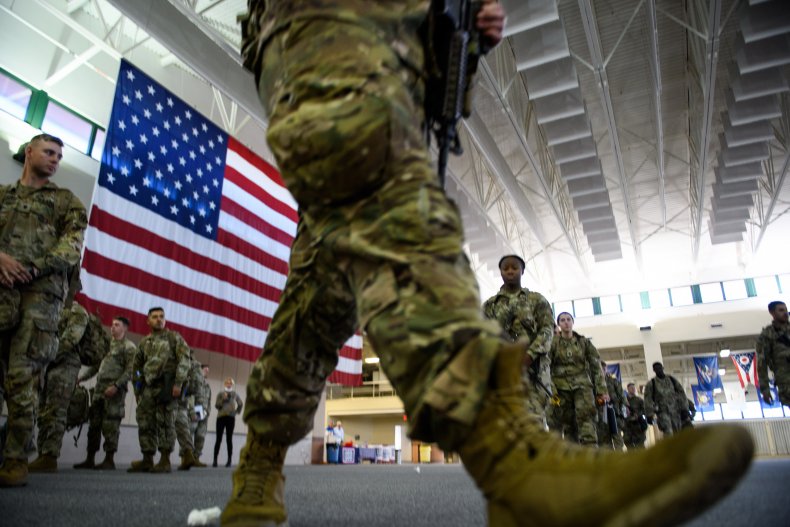 Cancel left behind a wife and a 7-month-old baby.
Cabrera was told the body of her son had not been found, and that it had been a matter of life or death to try to retrieve it.
The State Department responded to a request for comment by CNN saying that they could not share any information on the case due to privacy considerations. They added that, as per government recommendation, U.S. citizens "should not travel to Ukraine due to the active armed conflict and the singling out of U.S. citizens in Ukraine by Russian government security officials."
Cancel was one of many foreign fighters fighting alongside local forces in Ukraine.
On February 27, Ukrainian President Volodymyr Zelensky issued a call to foreign volunteers, "friends of peace and democracy," to join the fight in Ukraine and help resist the Russian invaders.
Only a week later, in early March, Ukrainian Brigadier General Kyrylo Budanov told CNN that some 20,000 volunteers from over 50 countries had already joined the International Legion, the special unit created by Kyiv for foreign fighters willing to fight in Ukraine.
On Thursday Britain's Foreign Office confirmed that a British volunteer, Scott Sibley, had also been killed in Ukraine. A Foreign Office spokesperson told CNN that British officials are "urgently seeking further information" on another volunteer who is reported missing.
Update, 4/29/22, 3:25 a.m. EDT: This story was updated to provide more context on the death of Cancel.