After contracting the coronavirus and refusing treatment, the infamous serial killer known as The Yorkshire Ripper has died. His lungs collapsed early Friday morning, and he was 74 years old. The prison service did not confirm the cause of death, saying in their statement that that is "rightly a matter for the coroner."
The murderer, whose real name is Peter Sutcliffe, was convicted in 1981 after killing 13 women and attempting to kill seven others between 1975 and 1980. He was serving 20 consecutive life sentences at Her Majesty's Prison Parkhurst, Isle of Wight. His murder spree made many women afraid to go out after the dark in England.
British newspapers gave him the name the Yorkshire Ripper because most of his killings took place in the West Yorkshire areas. Two of his victims were murdered in Manchester.
The Yorkshire Ripper was born in 1946 in Bingley, West Yorkshire. He was married in 1974, less than a year before his first murder. Throughout his life, his jobs included truck driver and grave digger.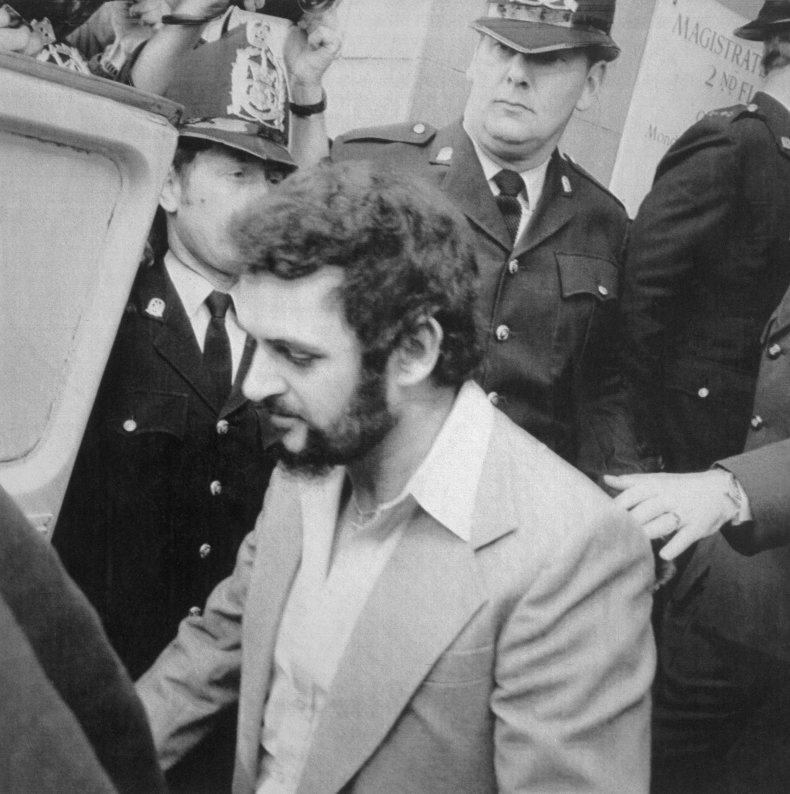 He was arrested and confessed to the killings in 1981. He claimed that he was on a mission from God to kill prostitutes while on trial on Old Bailey in London.
"After that first time, I developed and played up a hatred for prostitutes in order to justify within myself a reason why I had attacked and killed Wilma McCann," Sutcliffe told police about his first victim from 1975. He beat McCann and battered her with a hammer and used other brutal methods as his killings progressed. His victims' ages ranged from only 16 years old to 42.
His trial lasted only two weeks, and Sutcliffe was given 20 life terms. The judge overseeing the proceedings recommended he serve at least 30 years. Three years after his sentences began, he was transferred to Broadmoor High-security Hospital after being diagnosed with paranoid schizophrenia.
He spent almost 40 years between prison and a high-security psychiatric hospital. He suffered from several health problems before his death, such as heart trouble, diabetes and obesity. He also reportedly had a heart attack two weeks prior to his coronavirus diagnosis.
"HMP (Her Majesty's Prison) Frankland prisoner Peter Coonan (born Sutcliffe) died in hospital on 13 November. The Prisons and Probation Ombudsman has been informed," a prison spokesperson told CNN. Sutcliffe began to use Coonan (his mother's maiden name) after his conviction. Funeral arrangements for Sutcliffe remain unclear.