Who Was Zsa Zsa Gabor? The Inspiration for World's Ugliest Dog's Name
On Tuesday morning, Zsa Zsa, the World's Ugliest Dog, died in her sleep only weeks after being crowned with her title on June 23. The 9-year-old bulldog was named after Zsa Zsa Gabor, the heiress to a jewelry fortune, who rose to fame as an actress and socialite in 1952.
Before emigrating to America from Hungary, Gabor was given the name Sari at birth in 1917. In 1936, decades before her four-legged counterpart won a pageant, she was crowned Miss Hungary. A woman who would become known in part for her many marriages, wed her first husband, 35-year-old Turkish government official Burhan Asaf Belge in 1937, according to Biography.com.
Four years later, she and Belge agreed to separate and Gabor came to America with her mother, who was also recently divorced. In the land of opportunity, she met Conrad Hilton, the founder of Hilton Hotels and the two were married in 1942. Together, they had one daughter, Francesca, who is Gabor's only child, before divorcing in 1946.
"Husbands are like fires. They go out if unattended," she would say, according to the Los Angeles Times.
She made her film debut in 1952 with Lovely to Look At and as listed on her IMDB page, had roles in We're Not Married and Moulin Rouge that same year, which led to parts in at least 30 films and television shows during her lifetime.
In addition to accumulating a total of nine husbands, Gabor became a sensation simply for being herself, a larger-than-life celebrity who flaunted her riches with flair. Similarly to her four-legged namesake, Gabor was drawn to the color pink and loved having her photograph taken. The socialite also became known for calling people "dahling," which Marie Claire credited her with saying was a result of being unable to remember people's names.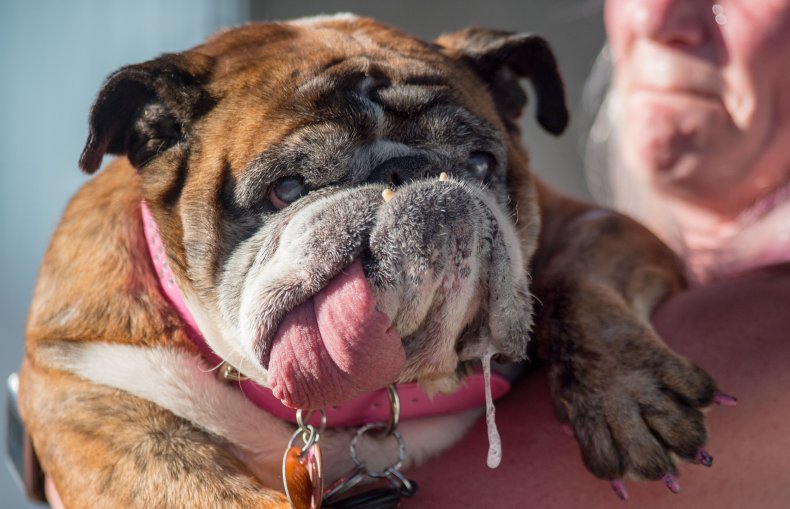 Following their divorce after six years of marriage, actor George Saunders went on to marry Gabor's sister, Magda. Gabor's final marriage to Prince Frederick von Anhalt in 1986 earned her the title of Princess von Anhalt, Duchess of Saxony, although there's been speculation about the validity of her husband's title.
"What is really important for a woman, you know, even more than being beautiful or intelligent, is to be entertaining," she said, according to Marie Claire.
Her life in the spotlight, however, didn't come without its share of scandal. In 1989 she was convicted of assaulting Beverly Hills police officer Paul Kramer when he pulled her over for having expired license-plate tags.
She served three days in the El Segundo jail, according to the LA Times, and paid almost $13,000 in fines. Gabor also paid $3.3 million in damages in 1993 to actress Elke Sommer, who sued her for slander after Gabor called her a "has-been."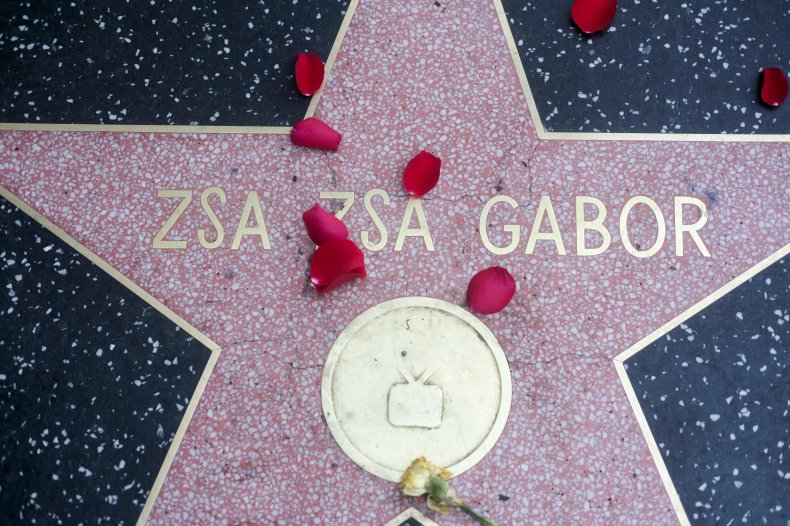 According to biography.com, towards the end of her life, the once-vibrant Hollywood star took a turn for the worse with a series of medical conditions, including:
2002: She spent several days in a coma after a car accident and was hence confined to a wheelchair.
2005: She suffered a stroke.
2010: Gabor Broke her hip, had a hip replacement and was in critical condition after a blood transfusion.
2011: Doctors amputated her right leg because an untreated blood clot created a gangrenous infection. She was also hospitalized for high blood pressure following the death of actress Elizabeth Taylor. That same year she was hospitalized for a stomach infection and later underwent surgery to replace her feeding tube.
Gabor also suffered from dementia and after five years on life support, succumbed to a heart attack in December 2016 at the age of 99, according to People magazine.
Zsa Zsa the dog's owner, Megan Brainard, told the New York Times that she named the bulldog after Gabor because she wanted a glamorous name for the pup who had spent years in a puppy mill waiting to find a home.
The dog was staying with Brainard's family while she visited a relative in the hospital, according to Today. Early Tuesday morning, her dad woke up and found that the dog had passed away.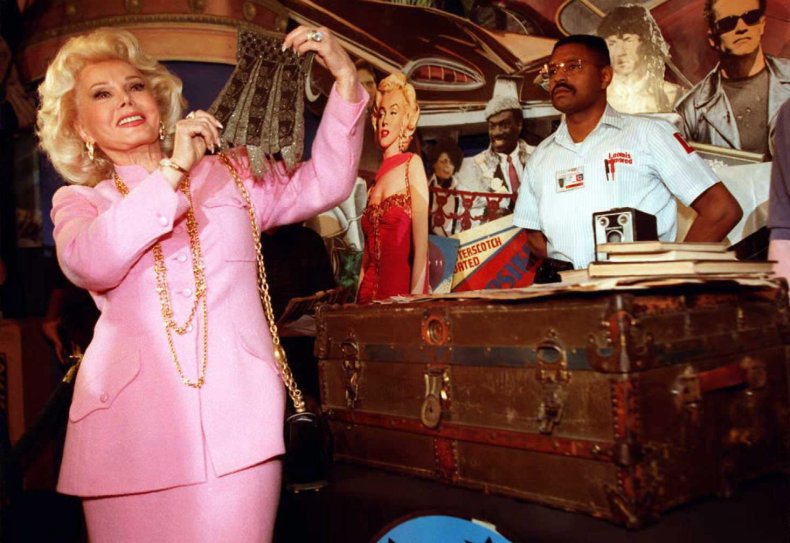 ​​