Who Were the Chattanooga Marines Killed in Shooting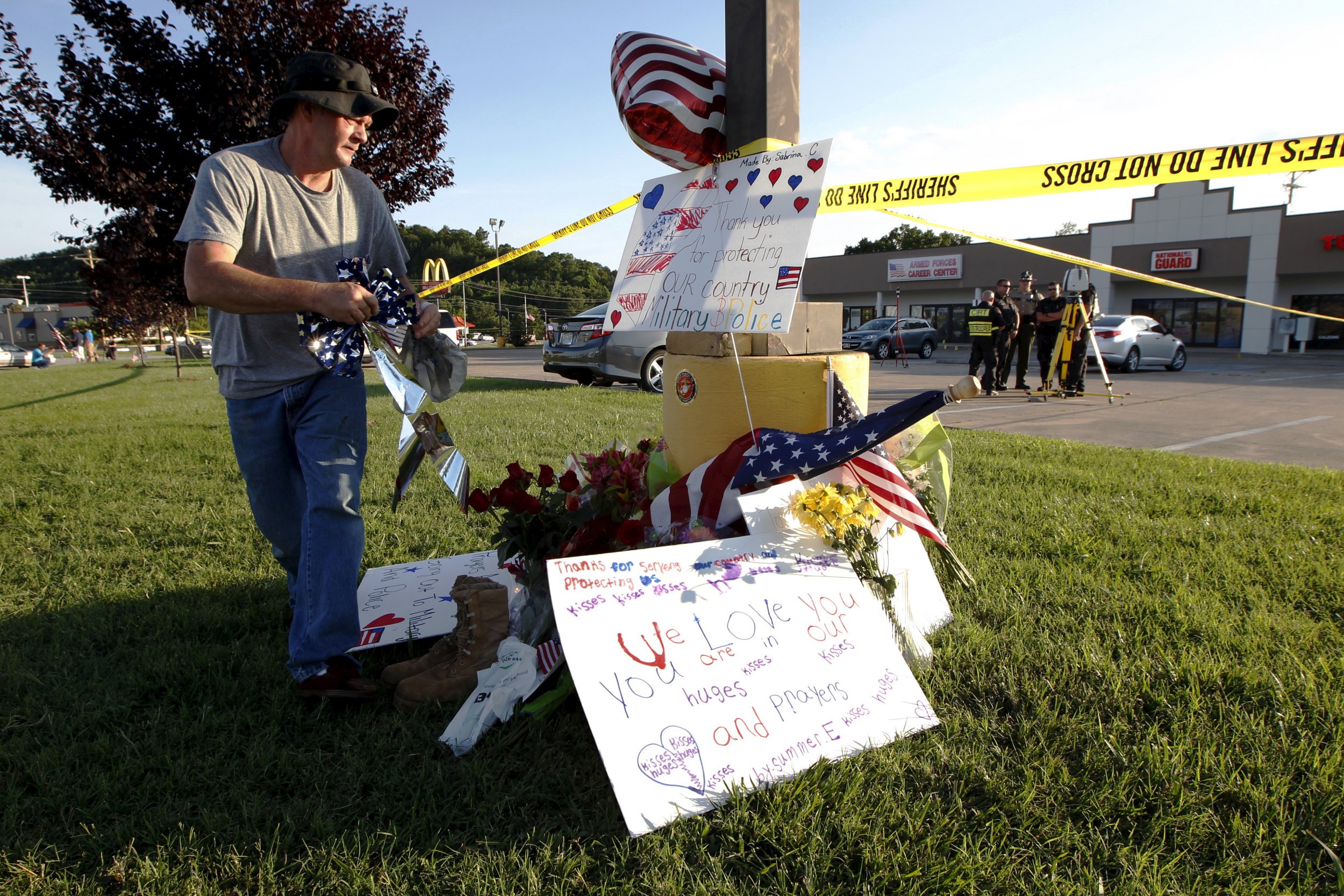 So far, three of the four Marines who were killed Thursday at a Chattanooga, Tennessee, military center have been identified: Gunnery Sergeant Thomas Sullivan, Skip Wells and David Wyatt.
The suspect in the shootings, Mohammad Youssef Abdulazeez, was shot and killed by authorities Thursday.
Sullivan was an Iraq war veteran originally from Springfield, Massachusetts. The 40-year-old had served in the Marines since 1997 and earned a Purple Heart during the Battle of Abu Ghraib. He also received a medal for Combat Action.
"He was our hero and he will never be forgotten. Please keep his family & friends in your thoughts and prayers. Thank you Tommy for protecting us," a memorial message posted online said of Sullivan.
Flags in Sullivan's home state of Massachusetts are at half mast to pay respects to the Marine.
Wells was a graduate of Sprayberry High School in Marietta, Georgia. He went on to become a Marine after he graduated in 2012; he also studied history at George Southern University.
Friends described Wells as a Marine who "loved his country." His mother was also a Marine.
In an interview with CNN, his mother said: "My son died doing what he loved for the love of his country and his family." He was serving a three-week term of duty in Chattanooga at the time of the shooting.
David Wyatt was identified on Thursday morning by friends. Wyatt lived in Chattanooga
The fourth Marine killed in the attack has not yet been publicly identified by authorities or their family.