Who will be Cuba's Next President? Raul Castro Sets Election Timeline Ahead of Trump's Policy Speech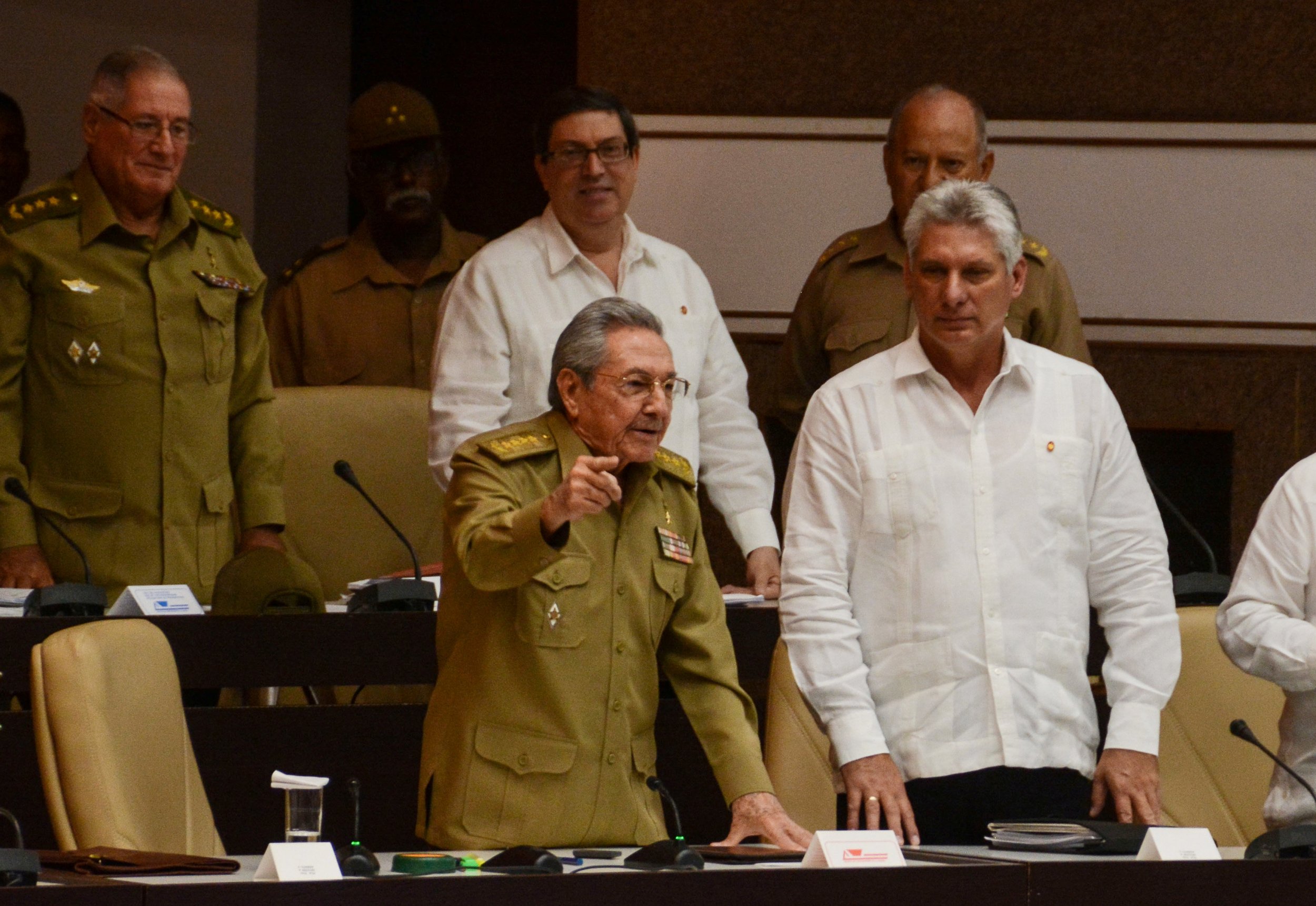 Cuban leader Raul Castro has announced the beginning of the end of his presidency.
Castro called for municipal elections on October 22, the first step in the process towards the election of a new leader and the first vote held on the island since the death of his older brother Fidel, the revolutionary Marxist leader who ruled Cuba for 47 years and died in November.
Following the municipal election, Cubans will select - at a date still to be decided - the members the National Assembly of People's Power, a 614-seat legislative body that elects the president and their vice-president.
Cuba is a one-party state under the control of the Communist Party, which Castro is expected to keep leading even after stepping down as president. Any citizen 18 years or older can run for an electoral post, but it is up to the party-controlled National Electoral Committee to compile a final list of candidates, which corresponds to the number of seats to be filled.
The timeline for Castro to step down comes at a time of uncertainty for the future of Cuba's relationship with the United States. After decades of political distrust, trade embargoes and travel bans, former U.S. President Barack Obama engaged with Castro to normalize relationships. All this may change once again as President Donald Trump is expected to announce a rollback of Obama's policies on Friday.
Trump's plans to restrict trade and travel to Cuba may not be entirely popular, as a growing number of Americans make the trip to the Caribbean island - almost 300,000 alone in May, roughly the same number of people as the whole of 2016, according to the Cuba's National Office of Statistics and Information.
With Castro's retirement from the presidency, the face of power in Cuba will be changing too. For the first time since Fidel's toppling of dictator Fulgencio Batista in 1959, the island could be ruled by someone other than a Castro.
Cuba's vice-president Miguel Diaz-Canel was voted in as Castro's first deputy in February 2013 at the beginning of the president's second and final five-year term and has since been considered his most likely successor. Born and bred after the Cuban revolution, the 57-year-old studied engineering and spent 30 years of his life within the Communist Party and served for three years as minister for higher education.
"He's sublimated any ambitions he may have had, so the question is what his role and power will be among the old guard. Most people try to imagine him bridging the new generation and the historic one. That should be challenging," Christopher Sabatini, a Cuba expert at Columbia University's School of International and Public Affairs, told Reuters in November, after Fidel's death.
Diaz-Canel, who has so far held the party line and kept a relatively low profile, is however largely credited with pushing for increasing internet access on the island. He may be a younger face for a younger generation of Cubans, but also a figure supporting more openness and collaboration just as Trump signals to shut the door.