Who Will Be Indicted First by Robert Mueller in Trump-Russia Probe?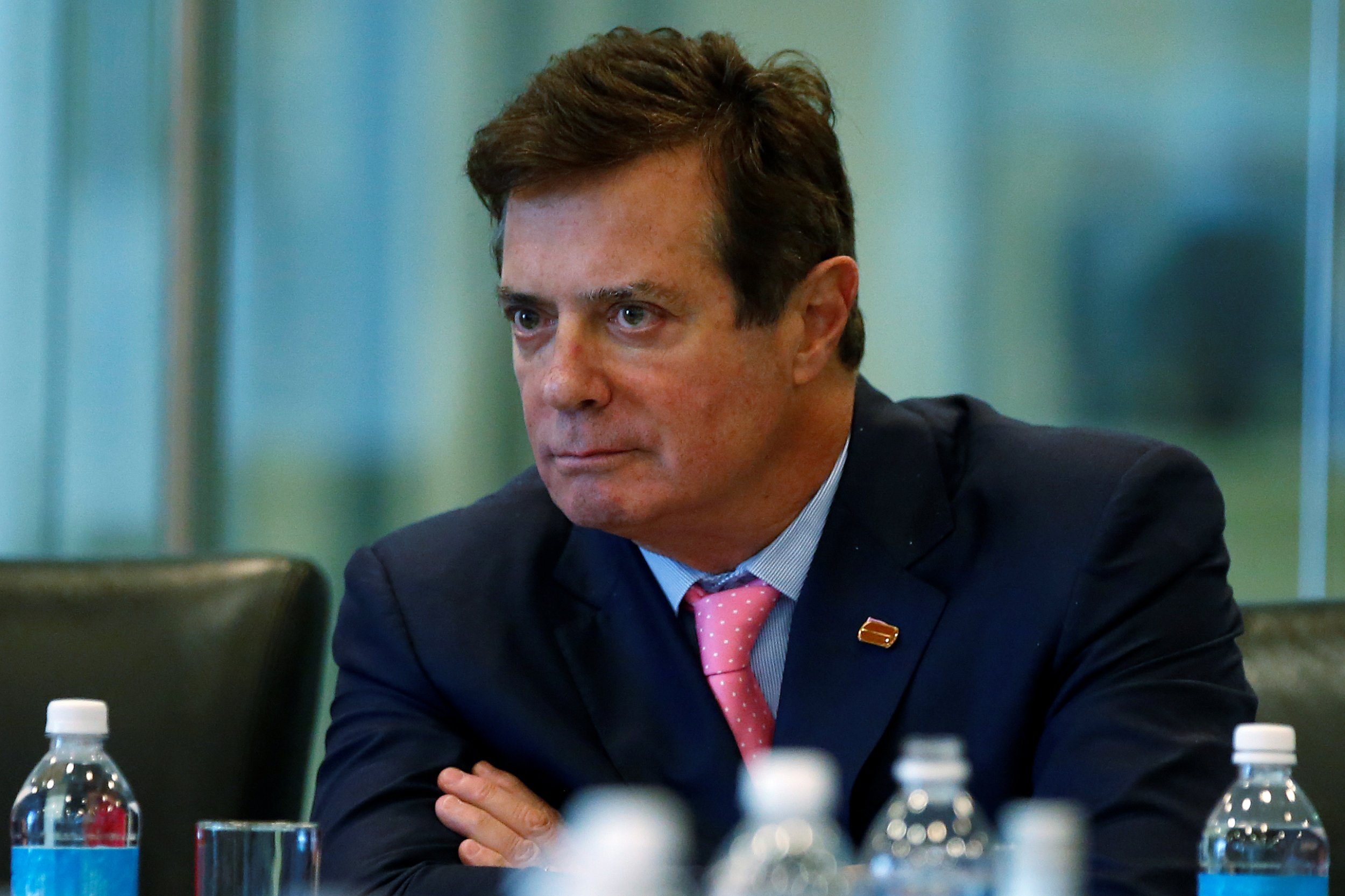 Special Counsel Robert Mueller's first indictment for the federal Trump-Russia investigation could be unsealed as soon as Monday — and there are indications that members of President Donald Trump's original inner circle are in legal hot water.
The first indictment is likely to just be the beginning of a long legal saga. But for now, these names keep popping up:
Paul Manafort
The second of Trump's three campaign managers is heading into this week with the most damning evidence against him.
California Representative Adam Schiff, the top Democrat on the House Intelligence Committee, named Manafort on Sunday as one of two people he expects to see in the indictment.
The same day, BuzzFeed News reported the FBI probe has focused on 13 "suspicious" wire transfers from Manafort's offshore companies, which totaled more than $3 million. Manafort has worked extensively as a foreign lobbyist and political consultant, including working with a pro-Russia political party in Ukraine.
Finally, The New York Times reported last month that Mueller had already informed Manafort he would be indicted, after federal officials woke Manafort up at his Virginia home and raided it.
Manafort may not be the first indictment, but his name seems likely to appear at some point.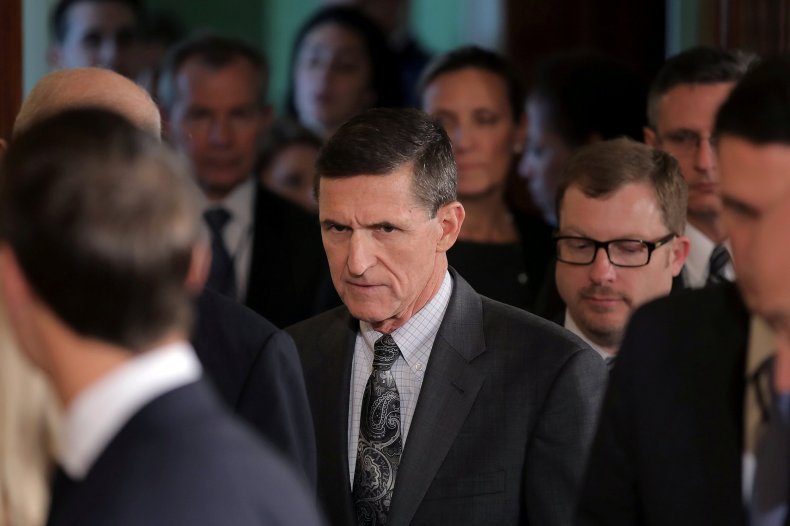 Michael Flynn
Schiff named Flynn, Trump's former national security adviser, as the only other person besides Manafort whom he would expect to see in Mueller's charges.
Like Manafort, Flynn's foreign financial ties have been under scrutiny ever since. Unlike Manafort, Flynn actually worked in the White House after the successful 2016 campaign, serving for 24 days.
Flynn, a retired general, stepped down after reports revealed he had undisclosed contacts with the Kremlin during Trump's transition. Days later, he belatedly registered as a foreign agent who performed $530,000 in lobbying work on behalf of the Turkish government while he was advising Trump's campaign and sitting in for classified briefings.
Trump himself appeared especially concerned about Flynn's legal troubles.
When James Comey testified before the Senate in June, the fired FBI Director revealed Trump had repeatedly pressured him to drop his probe into Flynn.
"I hope you can see your way clear to letting this go, to letting Flynn go. He is a good guy. I hope you can let this go," Trump said in one conversation, according to memos Comey kept about their talks.
Comey said he felt Trump was trying to compromise the investigation. Trump has denied attempting to coerce Comey and, at times, has claimed Comey's firing was not related to the Russia investigation.
Michael Flynn Jr.
Legal analysts over the weekend speculated Flynn's son might also be in trouble.
Flynn Jr. is also known to be a subject of the probe, as NBC News first reported in September, citing four unnamed government officials. Investigators were reportedly looking into his involvement in his father's lobbying firm, Flynn Intel Group. The younger Flynn was with his father in December 2015 when the retired general gave a paid speech in Moscow at an event celebrating the Kremlin-funded television network RT.
A January 2017 assessment by the United States intelligence community said RT was part of a Russian campaign to influence the 2016 election. The network said in September the Justice Department had asked associates of its American office to register as foreign agents.
After the election, Flynn Jr. joined Trump's transition team. In December, Trump reportedly cut ties with him because of his promotion of the baseless "Pizzagate" conspiracy theory about Hillary Clinton and a child sex trafficking ring operating out of a D.C. pizzeria.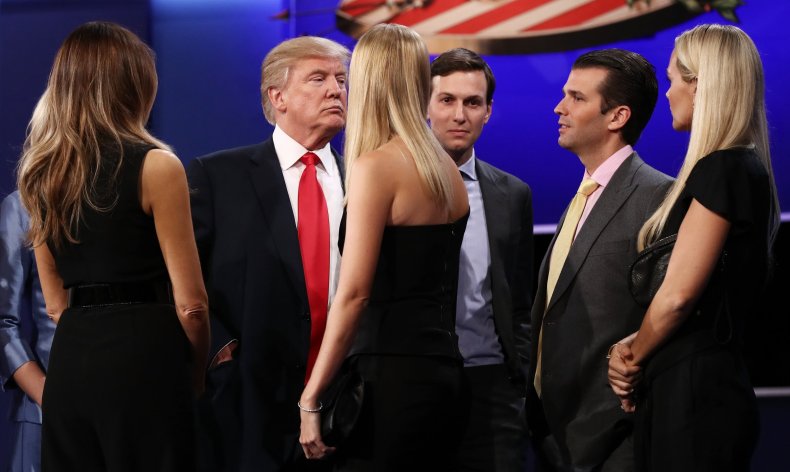 Donald Trump Jr. and/or Jared Kushner
President Trump's eldest son and Kushner, Trump's son-in-law and senior adviser, joined Manafort for a secret Trump Tower meeting in June 2016 with a Kremlin-connected lawyer who promised dirt on Hillary Clinton. Mueller started investigating the meeting after The New York Times revealed it in July.
Trump Jr., Kushner and Manafort have denied that the meeting was part of collusion with the Russians. Donald Trump Jr. said the lawyer ultimately wanted to discuss a Russian adoption policy while providing no info on Clinton.
But American intelligence officials maintain that the Kremlin helped Donald Trump get to the White House. When he received an email from an intermediary that referenced the Russian government's "support for Mr. Trump" and the lawyer's promise to provide dirt on Clinton, Trump rapidly agreed to the meeting and wrote, "I love it." Trump later tweeted screenshots of these emails, claiming they were proof of his innocence.
Since then, Trump and Kushner have both been interviewed by investigators, while maintaining that there was no Kremlin collusion.
There has been little suggestion so far that either man will be one of the first names in Mueller's papers. But the Trump Tower sit-down assures they will both remain tied to Manafort as long as the probe is open.
The laywer, Natalia V. Veselnitskaya, has also insisted the meeting was not part of a Kremlin plot for Trump's campaign. But the New York Times reported Friday that a key Kremlin official discussed Veselnitskaya's talking points with her before the meeting and appeared to approve her plans. Even if all the Trump campaign associates are cleared for now, the meeting seems to be a part of the probe that won't go away soon.