Who Will Die On 'Modern Family'? 5 Possibilities to Merge Humor With Life Lessons
Modern Family creator Christopher Lloyd revealed a "significant character" on the show will die soon in a September conversation with the Hollywood Reporter. Speculation has begun as to who will meet their death on or before the Season 10 finale. Here are some characters that could meet their end in upcoming episodes.
Dylan Marshall
Haley Dunphy's former boyfriend and possible rekindled romance, played by Reid Ewing, has been in and out of the family-based sitcom since its debut in 2009. His inconsistent nature makes him a plausible choice, since fans are likely not too strongly attached to a character who is sometimes in the picture, and sometimes forgotten entirely.
Dylan's death would affect both Haley and Phil, who considered Dylan one of his closest friends. Dylan's possible demise would cause a ripple effect, bringing all sides of the family together to remember the immature and whimsical ex-boyfriend.
DeDe Pritchett
In Season 10, it was revealed DeDe (Shelley Long) was involved in puppeteering of much of son Mitchell Pritchett's life, especially small decisions in his marriage. Her influence as mother to Mitchell and Claire Dunphy has not always been positive. DeDe's death would cause them to reflect on that confusing, often rocky relationship. For the kids, DeDe's passing would be the loss of their dear grandmother. Jay and Gloria would be forced to come to terms with the death of an ex-wife.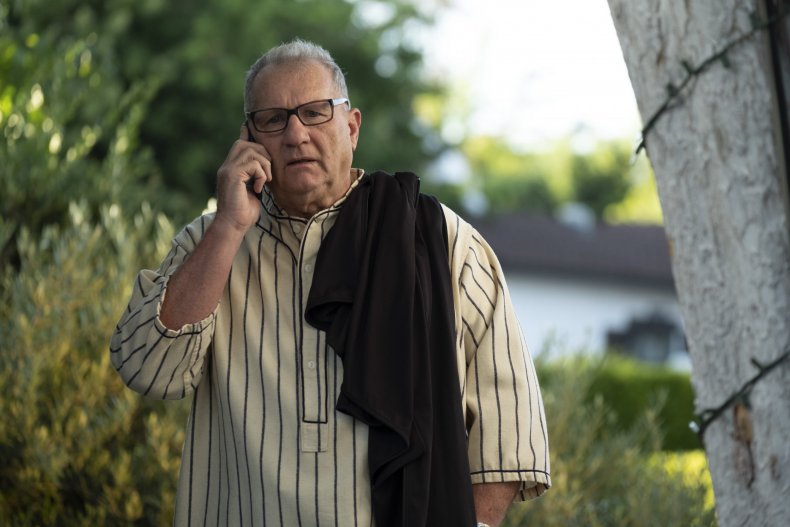 Jay Pritchett
If Modern Family is to kill off a main character, it seems Jay (Ed O'Neill) is the most likely choice. The family patriarch is the oldest member of the family, and it seems he's always making jokes about death and aging. Jay's death would be dramatic and emotional, making viewers question how it could be done in a way to incorporate the lighthearted humor of Modern Family with the devastating passing of one of the family's foundations.
Stella
Jay's dog, Stella, is one of his closest friends. The pampered pup may be the character to go, underscoring the impact of death in a way that wouldn't sacrifice any character or future plot line.
Pepper Saltzman
Cameron Tucker and Mitchell's pompous friend Pepper (Nathan Lane) could be the character fans say goodbye to in Season 10. His death would result in a large spectacle, likely including a grand funeral to fit his luxurious lifestyle. While Pepper has made recurring appearances on the show, it's unclear how his death would affect all of the family members, since only a handful knew him well.