The Men On 'Bachelor In Paradise' Are Being Considered for Bachelor, According To Chris Harrison
Some members of Bachelor Nation are getting anxious about who the next Bachelor will be, likely because of the intense drama in both the Bachelorette and Bachelor In Paradise spinoffs in 2019. A Bachelor has not yet been chosen, ABC has implied, and it may take all of Paradise for a name to be officially selected.
That's because fan reactions matter, according to host Chris Harrison, who says Paradise counts as an on-screen Bachelor audition, just like The Bachelorette.
"Paradise has gotten so big. It's gotten to be such a huge franchise. It's a needle-mover. Before it wasn't such a huge deal. We didn't need to wait to see what happened on Paradise."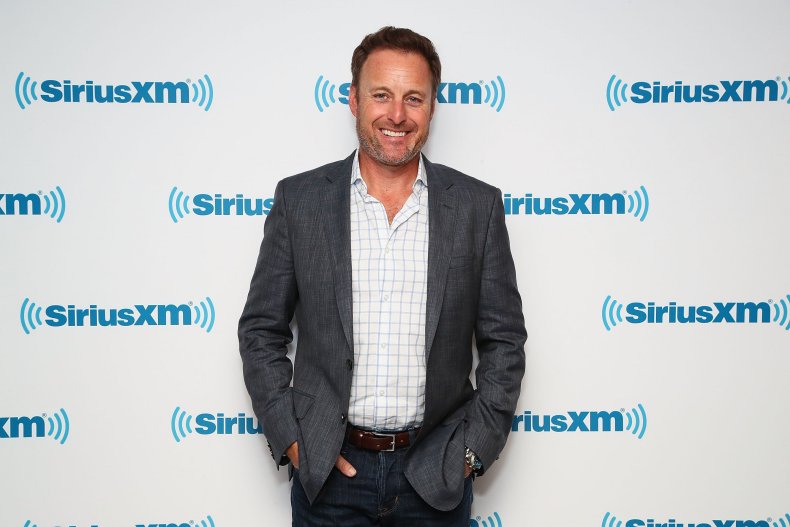 Newsweek subscription offers >
But things have changed, he adds.
"Paradise is such a huge franchise, we kinda need to see what effect that has on the audience and on some of the guys that are there."
While there's no official frontrunner, one polarizing Bachelorette instigator definitely isn't a contender: Jed Wyatt. Robert Mills, ABC's Senior Vice President of Alternative Series, Specials & Late-Night Programming, revealed that Wyatt wouldn't be considered after the explosion of a relationship he entered into with Hannah Brown, ABC's last Bachelorette. After the pair were engaged Brown—and the rest of America—found out Wyatt had a girlfriend right up until he left to film the series and the two apparently never officially broke up.
Bachelor Nation has at least three Bachelor in Paradise stars in mind for the next cycle of The Bachelor: Mike Johnson, Tyler Cameron and Peter Weber. Cameron is now considered a "wild card" because of his budding relationship with model Gigi Hadid, according to Mills.
Newsweek subscription offers >
"It's a combination of not who everybody wants in the moment and thinking this is it, but also seeing OK, who can really carry 20-22 hours on their back," he told E! News. "It's hard. You have to be there and it's not necessarily bad, it's certainly not for everyone. That's really the hardest part."
Of course, another Bachelor franchise member could always find themselves in the spot. It wouldn't be the first time producers double-dipped—Brad Womack was Bachelor twice—or brought back a past contestant, as they did with Nick Viall.
An announcement on who the new Bachelor is can be expected around the end of Bachelor In Paradise. The Bachelor will likely return in January.
The Men On 'Bachelor In Paradise' Are Being Considered for Bachelor, According To Chris Harrison | Culture