Who Will Be The Next Bachelorette? 'Women Tell All' Spoilers Point To Possible 'Audition'
The Women Tell All special filmed last week in Los Angeles and seems to have highlighted one woman as the next possible Bachelorette. Reality Steve claimed Kelsey Weier gave an emotional explanation of her time on The Bachelor, and was even hyped up by former Bachelor contestants.
Weier was known for being overly emotional on Weber's season of The Bachelor. She was involved in a bit of drama like early-season "champagne gate," which showed Hannah Ann Sluss popping a special bottle of Weier's champagne she'd saved for a special occasion. Later on, another contestant spread rumors that Weier was abusing alcohol and pills in the house, which Weier was forced to address.
Despite being the center of some big house-wide issues, Weier projected her desire for true love and a strong relationship. She reiterated that point while filming the Women Tell All, according to Reality Steve.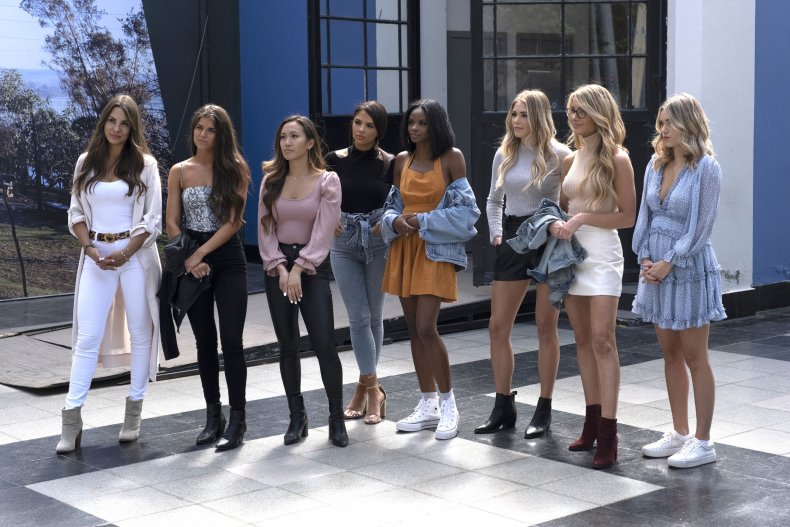 In a recap of the talk-show-like episode, which is expected to air next Monday, March 2, the spoiler blogger revealed Ashley Iaconneti showed support for Weier by gifting her a bottle of champagne. "Kelsey on the hot seat talked about her journey, her being very emotional, seemed like a Bachelorette audition, & Ashley I came out of the audience and gave Kelsey a giant bottle champagne and praised her for being open w/ her emotions," he wrote on Twitter of the event.
is new in conversations about The Bachelorette. Other names have surfaced in the past. Hannah Ann Sluss and Madison Prewett are obvious contenders, as Weber's season hasn't finished yet. If neither ends up with Weber, they're likely to be considered for the position because they were appreciated by Bachelor Nation throughout the season.
Another popular name with Bachelor viewers is Kelley Flanagan, a lawyer from Chicago. Weber sent Flanagan in the second half of the season. Viewers loved her for her honest takes on the drama in the house and obvious level of maturity. Reality Steve said her chance of becoming Bachelorette seems to have been rejected by ABC, though.
Flanagan was not invited to participate in the Women Tell All taping, he claimed. This means she will be given no further air time on the season.
"But basically Kelley wasn't invited which 1) is kinda bulls*** 2) doesn't make a hell of a lot of sense 3) isn't addressed at the [Women Tell All] and 4) pretty much kills any chance of her being the Bachelorette," he wrote in a Twitter recap.
The next Bachelorette will likely be confirmed as Weber's season of The Bachelor ends in early March.