Who Is Will Nguyen? American Student Arrested In Vietnam After Economic Protests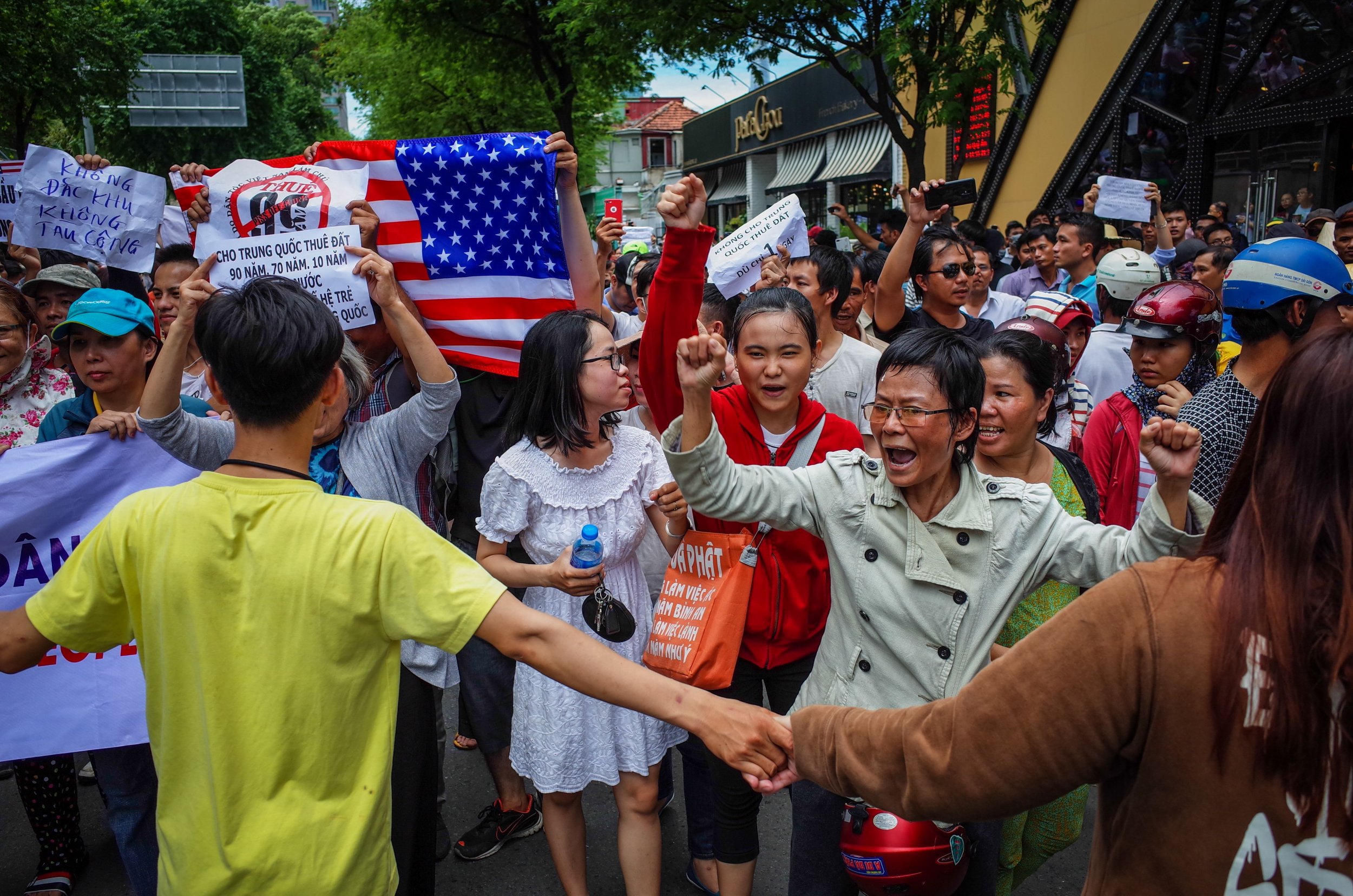 An American student who participated in demonstrations against special economic zones in Vietnam was arrested Sunday in Ho Chi Minh City. Will Nguyen, 32, was being held for "disrupting public order."
Nguyen, a master's student at the University of Singapore, was visiting the Vietnamese capital ahead of his graduation, a statement given to The New York Times by his family and friends said. The Houston native was "beaten over the head and dragged into the back of a police truck" while authorities worked to break up the demonstrations, according to the statement.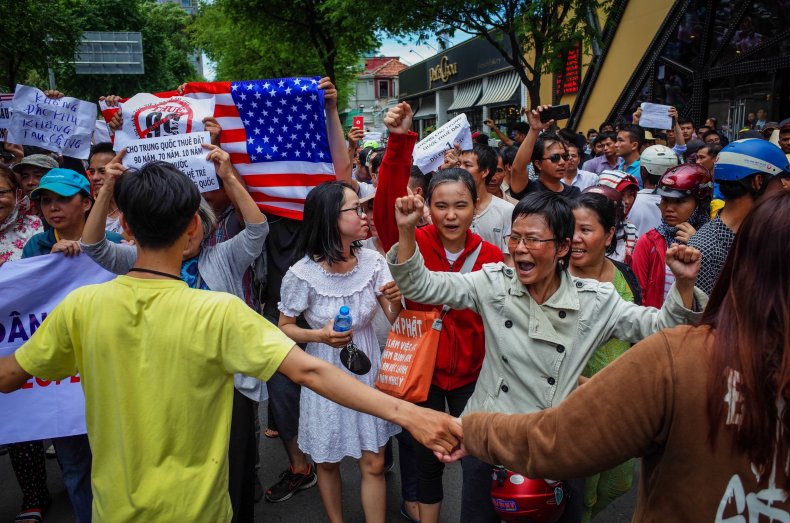 Foreign Ministry spokesperson Le Thi The Hang said a consular visit was being arranged, BBC News reported. The United States Embassy in Hanoi said the embassy was "aware of media reports that a U.S. citizen was arrested in Vietnam."
Hundreds of demonstrators took to the streets in cities throughout Vietnam in anti-China protests. Many Vietnamese are angry about a proposed policy that would allow foreigners to lease land in three special economic zones for 99 years, The New York Times reported.
Nguyen, a Yale graduate, shared dozens of photos from the protests before his arrest. "I can't stress how enormous of an achievement this is for the #Vietnamese people. The communist government is allowing people to assemble peacefully and the people are exercising their civic duty to protests injustice," Nguyen tweeted.
Nguyen was able to tweet one last photo of demonstrators walking down a large street before his arrest. According to his family and friends, Nguyen was taken to a police station, but his current whereabouts are unknown.
The BBC reported that officers reportedly appeared at Nguyen's Airbnb rental two days after his arrest and confiscated his belongings, including his passport, credit cards and laptop.
In a recent post for the website New Naratif, Nguyen spoke of his Vietnamese roots. Nguyen's family fled South Vietnam following the civil war. As a child, Nguyen came to understand that there were two Vietnams united under one modern country, he wrote.
"In class, I quickly learned that much of the Vietnamese I spoke at home was heavily marked by southern vocabulary used pre-1975," Nguyen wrote. "The enormous amount of south Vietnamese who had transplanted themselves in the 1970s and 190s had led to the creation of communities that were essentially living time capsules."
In an email to The New York Times, his sister, Victoria Nguyen described him as "a proud Vietnamese-American" who is "passionate about his studies, specifically Southeast Asian studies." His family has been unable to reach him since his arrest.
SaveSave