Who Will Replace Ben McAdoo? Giants Coach Fired After Dismal Start to Season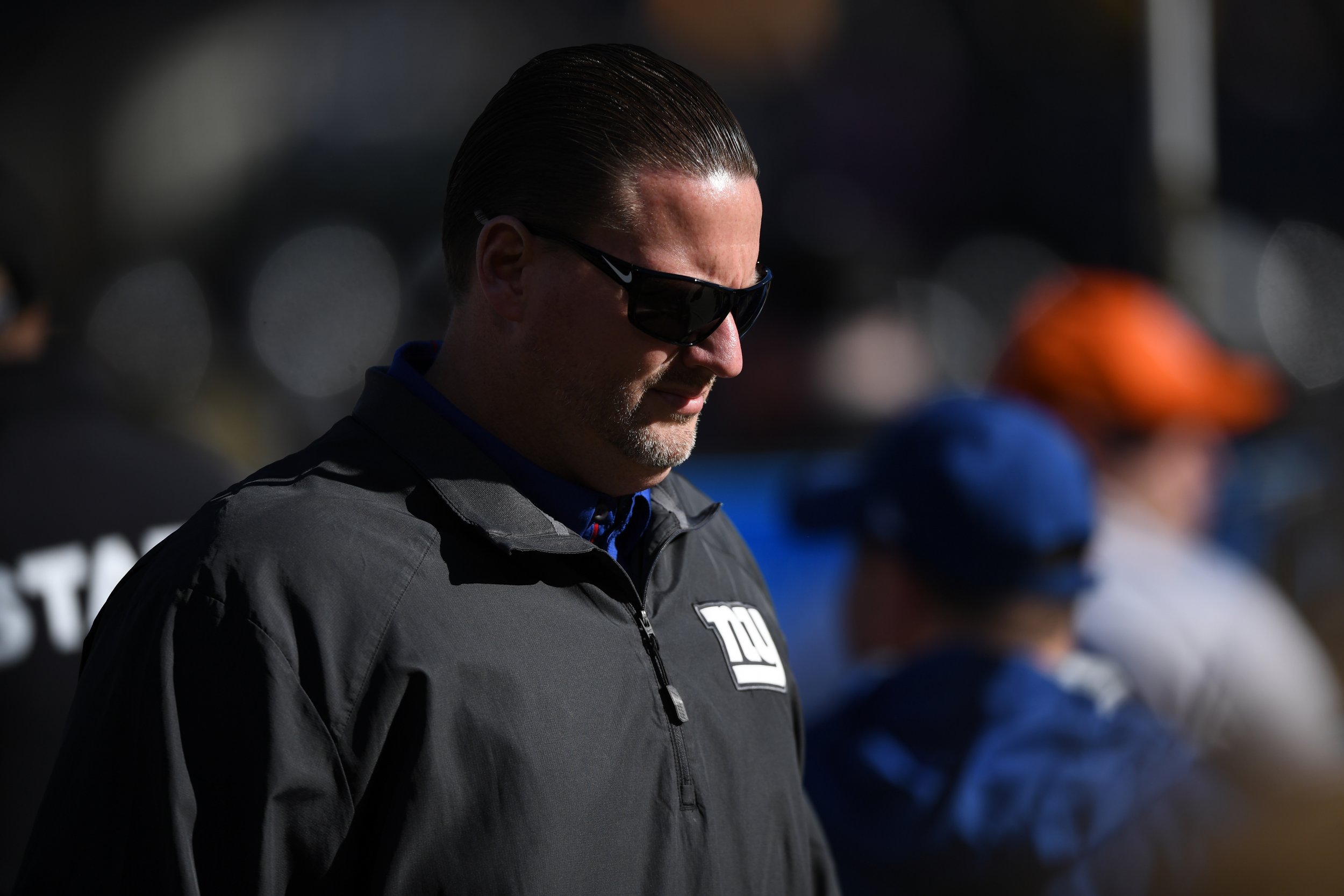 New York Giants head coach Ben McAdoo was fired Monday after less than two seasons on the job, according to multiple reports. The team also dismissed longtime general manager Jerry Reese.
Defensive coordinator Steve Spagnuolo will step in as interim head coach; assistant general manager Kevin Abrams will take over as GM, ESPN's Adam Schefter reported.
Spagnuolo already had a go at an NFL head coach position. It didn't go well. In three seasons leading the St. Louis Rams from 2009-2011, the team went just 10-38. He was fired in 2011.
The Giants have had a dismal season so far, record of 2-10 after going 11-5 last year. And last week, the team did the unthinkable, benching quarterback Eli Manning, who had started 210 straight games and lifted the Lombardi Trophy twice. It was a decision roundly criticized in the football community.
When asked last week whether McAdoo would have his job for the rest of the season, co-owner John Mara was non-committal. "There's no guarantees in life," he said, according to the New York Daily News.
With McAdoo gone, Sagnuolo has another crack at the NFL. While it's possible he could earn the full-time gig after serving as an interim head coach, it's more likely the Giants will move on to someone new in the offseason.
Two early contenders: Patriots offensive coordinator Josh McDaniels and defensive coordinator Matt Patricia, both of whom were up for jobs last offseason.
Another likely candidate is Philadelphia Eagles' offensive coordinator Frank Reich, who has become a hot candidate after the team's surprising success behind second-year quarterback Carson Wentz this season. Other potential head coaches are Minnesota Vikings offensive Pat Shurmur and Panthers defensive coordinator Steve Wilks.
It's tough to predict exactly where the Giants go from here. It's a hot mess in East Rutherford, New Jersey these days. This much we know: the McAdoo era is, mercifully, finished.