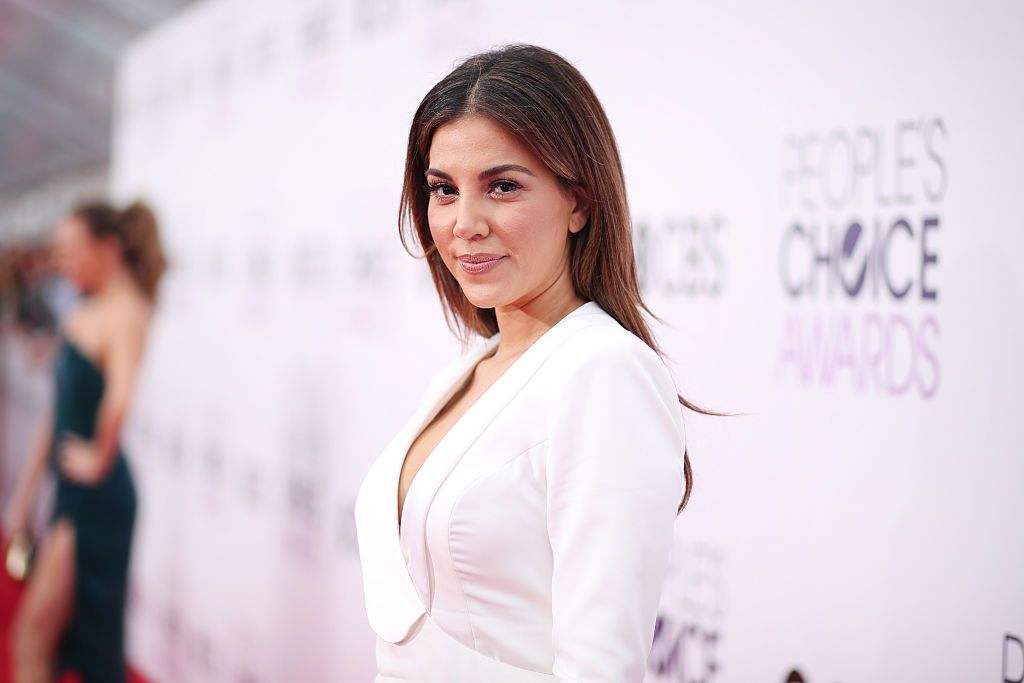 Liz Hernandez was on the E! daytime talk show Daily Pop on Wednesday, the day after former co-host Catt Sadler made her last appearance. Sadler left the network after discovering her younger male coworker made nearly twice as much her.
"Hanging out on #DailyPop at 9 AM. We've got a lot to cover, see you soon," Hernandez tweeted on Wednesday. US Weekly reported Hernandez was filling in for Sadler, though Hernandez herself didn't use that language.
Sadler worked at E! for over a decade when she announced her departure. She started on The Daily 10 in 2006 and stayed at the network after that show was canceled, becoming a co-host for E! News, red carpet specials and Daily Pop when it premiered in May. For the last several months, Sadler was working on the two-hour Daily Pop during the day and on E! News some evenings.
"Coincidentally, around this same time an executive from E! brought something alarming to my attention—namely, that there was a massive disparity in pay between my similarly situated male co-host and myself," Sadler wrote on her website on Tuesday. "More recently, when E! reached out to renew and extend my deal, I learned that he wasn't just making a little more than I was. In fact, he was making close to double my salary for the past several years."
The network refused to raise her salary to match colleague Jason Kennedy's, so she left.
"E! compensates employees fairly and appropriately based on their roles, regardless of gender. We appreciate Catt Sadler's many contributions at E! News and wish her all the best following her decision to leave the network," a spokesperson for the network said in a statement emailed to Newsweek.
Hernandez, a Mexican-American journalist and television host, began her career at a radio station in Los Angeles, co-hosting Big Boy's Neighborhood on Power 106 FM.
She transitioned to the small screen about 10 years ago, working as a correspondent for MTV News and appearing on MTV Tres. In 2011, she became a correspondent for E! News and a host on E! News Now. Three years later, she landed the correspondent role on NBC's Access Hollywood.
She is the creator of Wordaful, a "video series showcasing the power of words and importance of how they are used," and has spoken out about her mother's struggle with Alzheimer's.
E! did not immediately respond to a request for comment about Hernandez and whether she would fill in for Sadler temporarily or permanently.