Who Will Replace John Bolton? Trump Names Five Finalists For National Security Adviser
President Donald Trump on Tuesday named five finalists to replace John Bolton as National Security Advisor, a list that includes a former deputy national security adviser, Vice President Mike Pence's security aide and a hostage negotiator.
Speaking to reporters on Air Force One earlier today, Trump revealed that the candidates are former deputy national security adviser Ricky Waddell, Pence's security aide Keith Kellogg, Robert O'Brien, a special envoy for hostage affairs, Bolton's former chief of staff and ex-CIA analyst Fred Fleitz and Lisa Gordon-Hagerty, undersecretary for nuclear security of the Department of Energy.
Some of the candidates are already familiar faces within the Trump administration. Kellogg, a decorated Army veteran, served as executive secretary of the National Security Council until Bolton was appointed in April, 2018.
O'Brien has been a prominent name in GOP foreign policy, who was also heavily involved in bringing back A$AP Rocky after the rapper was arrested in Sweden.
Waddell served as deputy White House national security adviser for roughly one year during H.R. McMaster's tenure before then joining Pence's team in April 2018.
Gordon-Hagerty has been in her role at the Department of Energy since February 2018. Previously she served in various other roles in the department and was also on the National Security Council.
Fleitz left his position as Bolton's chief of staff in October and subsequently began working for the far-right Washington, D.C.-based think tank Center for Security Policy. He is also reportedly being considered for the role of director of national intelligence.
Trump called O'Brien "fantastic" and offered praise for several of the other candidates as he announced their names. "I love Keith Kellogg. Keith Kellogg, he's been with me from the beginning. He's great," the president said, adding that he also likes Waddell "a lot."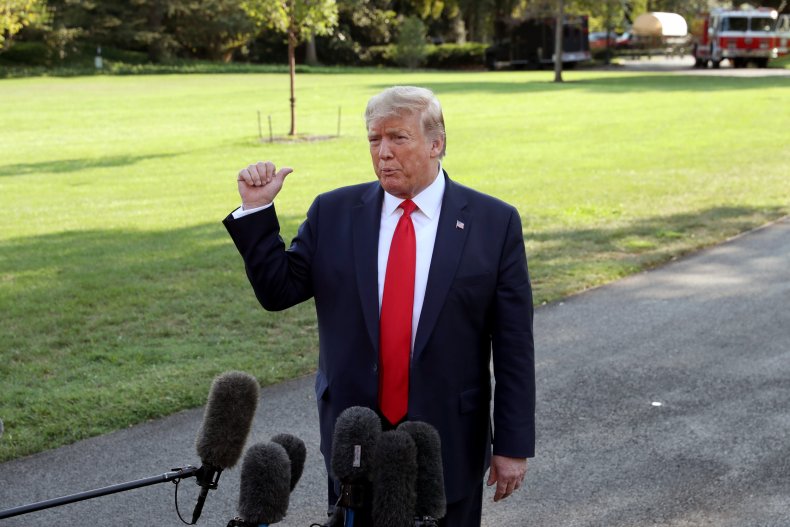 After the president ousted Bolton last week, he mentioned there were 15 potential candidates that were interested in the job. Trump also said he was planning on announcing Bolton's replacement this week.
Despite Trump's tweet implying Bolton had been let go from his administration, the former National Security Adviser insisted that he resigned from his White House position. "I offered to resign last night and President Trump said, 'Let's talk about it tomorrow,'" Bolton tweeted roughly 10 minutes after the president tweeted about his exit.
In announcing Bolton's leave, Trump made clear that the two did not see eye to eye. "I disagreed strongly with many of his suggestions, as did others in the Administration, and therefore," the president tweeted, "I asked John for his resignation, which was given to me this morning."