Who Will Replace Les Moonves as CBS's CEO? 9 Possible Choices
Les Moonves, the longtime chairman and CEO of CBS, stepped down amid allegations of sexual misconduct, and the search for his replacement will begin soon, the CBS Corporation announced Sunday, with the chairman slot to be filled after a new CEO is appointed.
Chief Operating Officer Joseph Ianniello will serve as president and acting CEO as the new CBS board searches for a replacement. Ianniello started at CBS in 2005 and became COO in June 2013
The new board consists of 11 independent directors and two directors affiliated with National Amusements Inc. (the parent company of Viacom and the CBS Corporation) after six independent directors replaced five independent directors and one NAI-affiliated one.
"We are confident in Joe's ability to serve as acting CEO and delighted to welcome our new directors, who bring valuable and diverse expertise and a strong commitment to corporate governance," Vice Chair Shari Redstone said in a statement.
Newsweek subscription offers >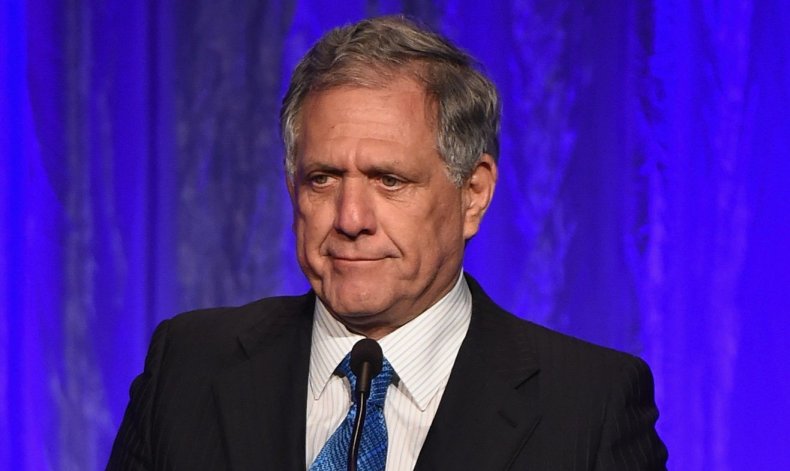 "As CBS searches for a new CEO, we expect the newly composed board of directors to focus on long-term strategic planning and set up a clear plan for succession," BTIG analyst Rich Greenfield said in a blog post, according to Deadline Monday.
The website listed six possible CEO replacements for Moonves, and not all are currently part of CBS. They are Ianniello, Richard Parsons, Tom Staggs, Nina Tassler, David Nevins and Dana Walden.
Although Ianniello is serving as acting CEO during the board's search, he wouldn't be the company's choice if it wanted to distance itself from Moonves, according to Deadline. Parsons, who was CEO of Time Warner, and former Disney executive Staggs could be good choices in the eyes of Wall Street, reported Deadline.
Newsweek subscription offers >
Tassler was the head of CBS Entertainment until she stepped down in 2015. The industry respects her and the studio she formed with producer Denise Di Novi, PatMa Productions, whose content focused on inclusivity, according to Deadline.
Nevins was CEO at Showtime and a programming executive at Fox Broadcasting and Imagine Television, and a senior vice president of primetime series at NBC. Though Walden of 20th Century Fox Television is expected to move over to ABC, given Walt Disney's acquisition of Fox, Deadline still listed her as "a long-shot contender."
On CNBS Monday, Jeff Sonnenfeld from the Yale School of Management said Indra Nooyi, who stepped down as PepsiCo CEO, would be a "fabulous choice," with "global savvy," to replace Moonves. He also listed Chernin Group CEO Peter Chernin and CNN President Jeff Zucker as possible replacements. Sonnenfeld called Ianniello a "good stabilizer" from a "financial mind-set" but said "he's not the visionary to take this business forward."
Who Will Replace Les Moonves as CBS's CEO? 9 Possible Choices | Culture