Who Will Replace Mickey Callaway as Next Mets Manager?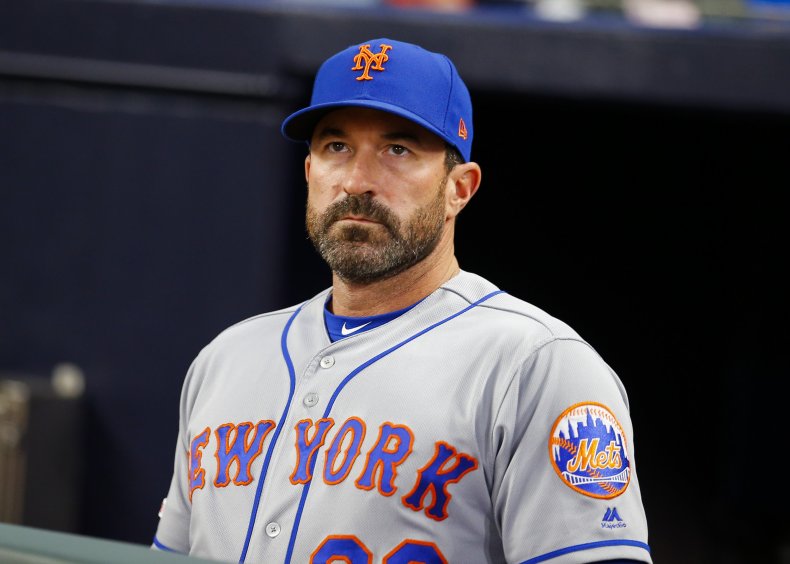 The New York Mets announced Thursday they will part ways with manager Mickey Callaway.
Callaway's dismissal comes after two straight seasons ending before the October postseason. Despite being under contract until 2020, the Mets are planning to move in a different direction.
The Mets finished this season with an 86-76 record, which improved Callaway's two-year stint as head coach to 163-161. With Callaway fired, he becomes the first coach in franchise history to lose his job after completing a winning season.
"We want to thank Mickey for his consistent work ethic and dedication over the last two seasons, and I'm certain these characteristics will serve him well in his next opportunity," Mets general manager Brodie Van Wagenen said in a statement. "A decision like this is never easy. However, we believe it is in the best interest of the franchise at this time."
Callaway, a former Cleveland Indians pitching coach, was hired by the Mets in 2017 in hopes of turning the team around after a 70-win season under former head coach Terry Collins. The announcement of Callaway's departure was followed by the news that the Mets have also let bench coach Jim Riggleman go.
Riggleman served one season with the Mets, having previously coached five other MLB squads.
The Mets are the seventh team to part ways with their head coach this season. The list includes the Los Angeles Angels, Chicago Cubs, Pittsburgh Pirates, San Diego Padres, Kansas City Royals and the San Fransisco Giants.
Some of the candidates that could replace Callaway include Joe Maddon, Joe Girardi and Buck Showalter. The Mets could also look internally with the option of current quality control coach Luis Rojas.
Maddon, Girardi and Showalter are considered pretty big names across the MLB, a status which the Mets have shied away from in the past, mostly due to financial priorities. The Mets have not paid a manager over $2 million since Willie Randolph coached the team from 2005-2008. Options such as Maddon, Girardi, or Showalter may demand an expensive contract and could hinder the Mets' decision.
If the club decides to avoid star power, they could look into Brad Ausmus, Mike Matheny, or Bob Geren. The Angels recently fired Ausmus after one season as head coach. Prior to hiring Callaway, the Mets tried contacting Ausmus during their managerial search.
Bob Geren could be a viable option for the team, considering he spent four years as the bench coach under Collins. Geren is currently the bench coach for the Los Angeles Dodgers, who are poised to make a run in the postseason.
According to Mark DeRosa of MLB Network, the Mets could also look to Houston Astros bench coach Joe Espada or Tampa Bay Rays bench coach Matt Quatraro. The Rays and Astros are set to play one another in the American League Division Championship series beginning Friday.