Who Will Replace Outgoing Attorney General Eric Holder?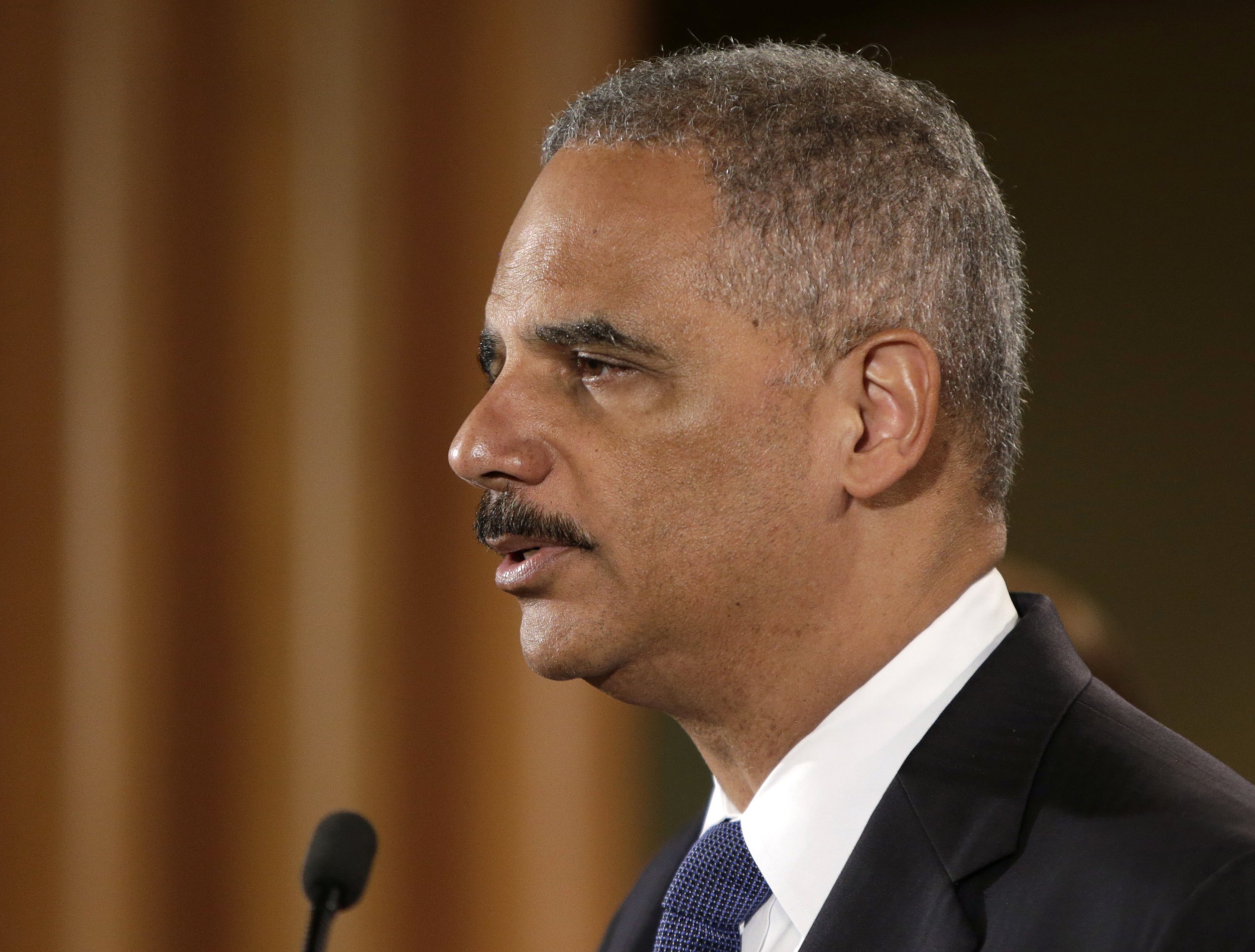 The minute news broke Thursday that Attorney General Eric Holder will soon resign, speculation began about who will replace him. The administration's top legal official is often the most politicized of all cabinet positions -- and Holder has been a favorite target of conservatives since he assumed the position in 2009.
The timing of Holder's announcement, just six weeks before the midterms, is an important piece of the replacement puzzle. It's unlikely the White House will expect Senators to return to Washington from the campaign trail to take a highly politicized vote on a replacement. So will the administration push for a confirmation in the lame duck session after the new Congress takes over?
Since the midterms will determine which party controls the Senate -- forecasters currently see Republicans as slightly ahead of the Democrats in the upper chamber -- will President Obama have to pick a nominee who can get through a Republican-controlled Senate?
The daunting task of confirming a replacement prompted politicos on Twitter to joke that Holder, who has promised to stay at his post until a replacement is confirmed, may not be going anywhere soon.
If Democrats hold the Senate, or push to confirm a nominee before the new Congress begins in January, they have enough votes to confirm Holder's successor. Thanks to last year's filibuster reforms, executive appointments can be confirmed with a simple majority vote. On MSNBC Thursday, Senate Judiciary Committee Chairman Patrick Leahy, D-Vermont, said he wants to hold confirmation hearings as soon as possible.
So who will Obama pick? White House officials say the president has not yet decided on a successor, but speculation includes (on NPR) the current solicitor general, Donald Verrilli as a top contender. Before becoming the nation's chief advocate in June 2011, Verrilli served as deputy counsel to Obama and at the Justice Department as an associate deputy attorney general.
Another top name being floated is Massachusetts Governor Deval Patrick, D, who is not running for reelection this year. But Patrick has already tamped down speculation, saying Thursday that the position of attorney general is an "enormously important job but it's not one for me right now."
According to Politico, two others on the shortlist are California Attorney General Kamala Harris, D, and Preet Bharara, U.S. attorney for the Southern District of New York.
Obama is scheduled to formally announce Holder's resignation at 4:30 p.m. Thursday at the White House.