Who Will Replace Putin? Russia's Top Kremlin Candidates Ranked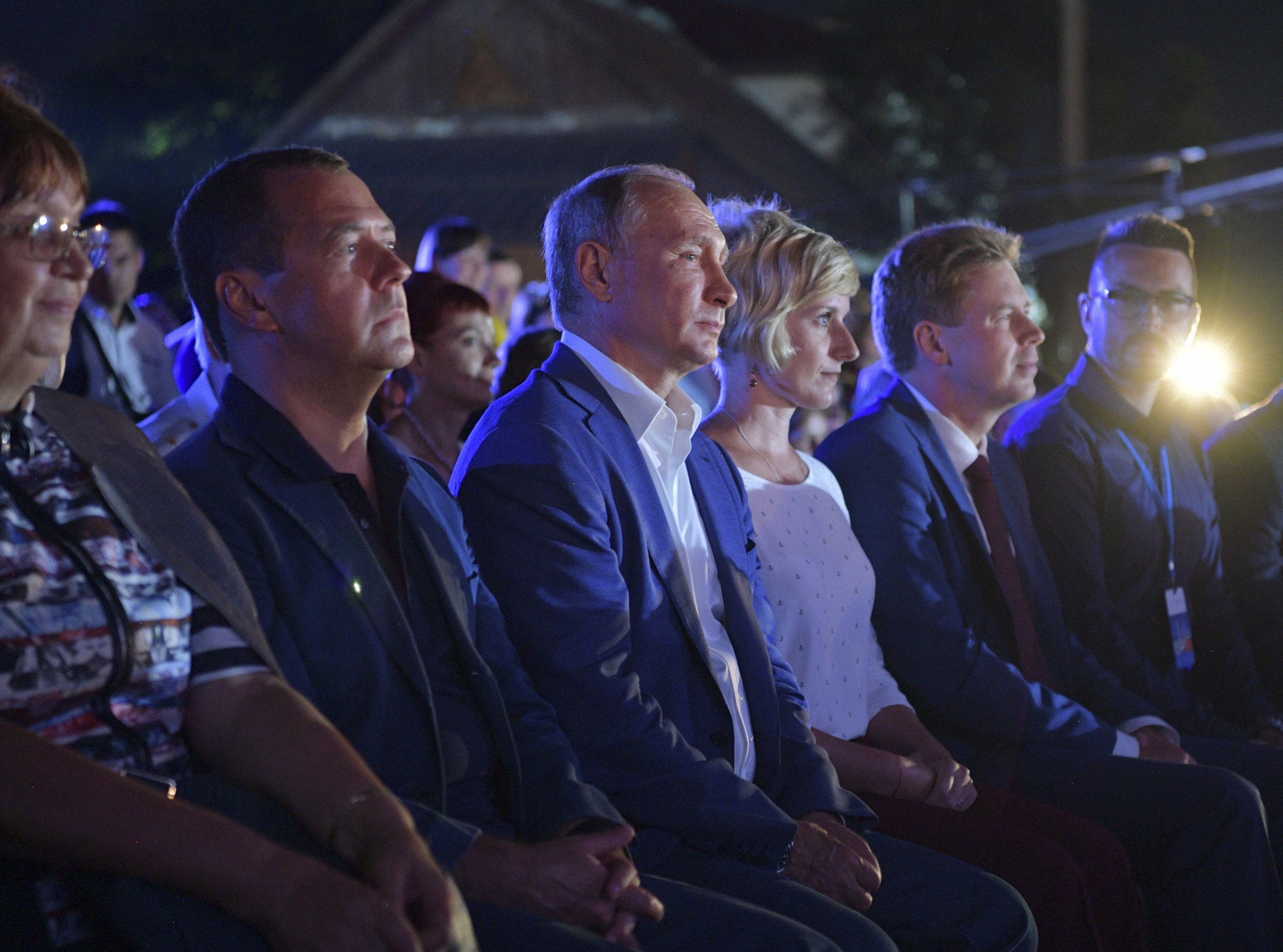 Russian President Vladimir Putin looks comfortable in power at present. His most prominent remaining critic, Alexey Navalny, has launched two national waves of mass protests in the last year, but even those manifestations were not aimed at ousting Putin. Cruising through uncertain political times abroad and high on the popularity earned by the annexation of Crimea in 2014, Putin looks a likely winner in next year's presidential election.
Should the leader choose not to run, however, or should he start to consider retirement prematurely, as his onetime rival Mikhail Khodorkovsky predicted, the question of a successor remains. St. Petersburg think tank Peterburgskaya Politika has ranked the odds of all the officials that could step into Putin's stead soon.
The ranking is a compilation of how the think tank perceives the candidates' media presence, their policy and public activities, their approval among elites and their general suitability with regard to strengths and weaknesses.
Read more: Vladimir Putin is the world's richest man, U.S. Senate told by businessman
Unsurprisingly, the only man ever to succeed Putin, Prime Minister Dmitry Medvedev, is groomed to do it again, with 21 out of 25 points. Medvedev served as president between 2008 and 2012, after Putin reached the constitutional limit for the number of consecutive terms he could serve. Behind Medvedev is Moscow Mayor Sergei Sobyanin, whose own profile has recently been raised by his controversial redevelopment plan. At 59 years old, Sobyanin is almost a decade older than 51-year-old Medvedev.
Sobyanin boasts 19 points out of 25. He and Medvedev have long been very well known in Russian politics, and a much more innocuous candidate ranks behind them. Alexei Dyumin, the governor of Tula region who once served in Putin's personal security, ranks third. A longtime intelligence official serving in both federal and military intelligence, Dyumin's political career is still in its nascency; he stepped into the role of governor only last year.
Then again, Putin is the one who picked him for the post in a surprising move. What is more, Putin himself climbed the political ladder from the security services very quickly in the late 1990s, under the patronage of then-president Boris Yeltsin. At 44 years old, Dyumin may be a name to watch in contention for future high-profile positions.
The fourth ranked candidate is a much more traditional choice: Defense Minister Sergei Shoigu. The 62-year-old's status has been rising over the last six years, with state pollsters ranking him as Russia's most popular minister. In a display of personal confidence in Shoigu, Putin recently vacationed with the top defense official in Siberia earlier this month—a trip not unlike one he took with Medvedev last year. Medvedev's rating has plummeted in the meantime, as he has become something of a fall guy for Russia's economic problems.
The highest ranked woman on the list is the speaker of Russia's Senate, Valentina Matvienko, who is the highest ranked potential successor older than Putin. A former ambassador, Matvienko has already broken gender boundaries in her domestic political career, serving as the first female governor of St. Petersburg between 2003 and 2011.
Elsewhere on the list, the man regarded as Putin's most liberal adviser, ex-finance Minister Alexey Kudrin, ranks sixth; the speaker of Russia's lower house, Vyacheslav Volodin, ranks ninth; and Igor Sechin, a onetime rival to Medvedev, sits at the distant 10th spot.
The two most outlandish names in the top 20 are Chechen conservative hardliner and regional strongman Ramzan Kadyrov, who ranks 13th, and Kremlin critic Navalny, who ranks 18th.