Who Will Sign Cam Newton After Patriots Cut QB? Texans, Cowboys Top List of Potential Teams
The New England Patriots stunned the sports world by cutting Cam Newton on Tuesday.
Patriots coach Bill Belichick is putting all of his eggs in Mac Jones' basket. Jones earned the starting role and will become the first Patriots rookie to start Week 1 since Drew Bledsoe in 1993.
Newton's tumultuous tenure in New England is over after just 15 games, where he went 7-8 during the 2020 season. It's been three seasons since Newton has led a team to the playoffs, and he's just 13-18 with 32 touchdowns and 24 interceptions over the past three seasons.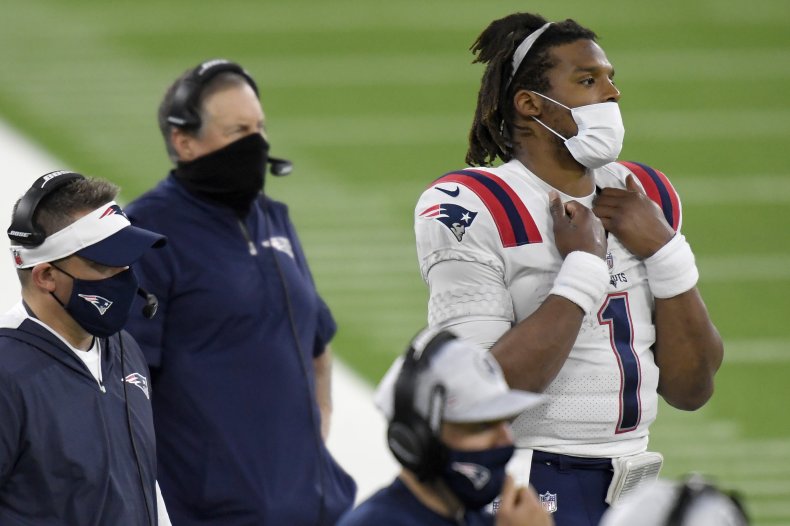 Still, Newton is just 32 and is coming off a season where he completed 66 percent of his passes and rushed for 592 yards and 12 touchdowns. His COVID-19 vaccination status could be problematic for some teams, but he still could be either a serviceable backup or starter for a team in a pinch. Belichick even admitted he's farther along than he was at this time last year.
"I feel like everybody's way ahead of where they were last year," Belichick said in his pre-cutdown press availability Tuesday. "Certainly [Newton] started at a much higher point than what he did last year, so [he's] definitely moving in the right direction."
Here are five teams Newton could play for in 2021.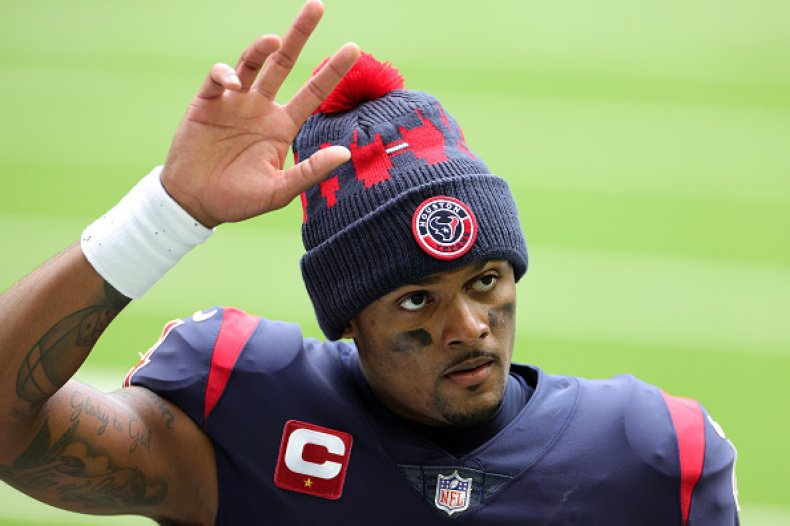 Houston Texans
Houston seems like the most sensible destination. The Texans have been actively shopping starting quarterback DeShaun Watson throughout training camp, hoping to land a king's ransom of picks for their most valuable player. However even if Watson isn't traded before Week 1, he could be suspended as the NFL is investigating him for sexual assault allegations.
The Watson saga could create an opening for Newton, who has been the spread option since college. Plus Houston could offload Watson then market Newton as a serviceable replacement while still committing to its plan of tanking to reload its roster.
Indianapolis Colts
With starter Carson Wentz on the COVID-19 list as of Monday, 2021 sixth-round pick Sam Ehlinger out for at least four weeks and the Colts positioned to open the season with Jacob Eason as their starter, Newton could slide right in and offer a veteran presence for a team with playoff aspirations this season.
Indy has about 12 days until its season opener against the Seattle Seahawks, which is probably not enough time for the unvaccinated Wentz to get right, and Newton could learn Frank Reich's offense and use some of his athleticism to overcome what he can't quite pick up right away.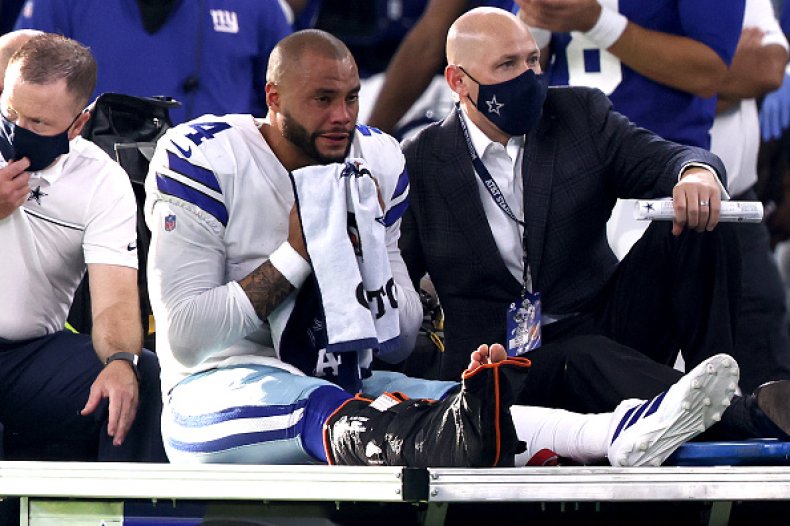 Dallas Cowboys
The Cowboys said Dak Prescott is 100 percent after recovering from the catastrophic ankle injury he sustained last October and a shoulder ailment that sidelined him for the entire preseason. Prescott is still listed as questionable for Week 1, though by all accounts he'll be ready to go for Dallas' opener against the Tampa Bay Buccaneers on September 9.
But the Cowboys also cut reserve quarterbacks Ben DiNucci and Garrett Gilbert to finalize their roster Tuesday, leaving just Prescott and 27-year-old Cooper Rush, who has thrown just three passes in his career, as the lone QBs on the roster. Newton could be a good insurance policy for Prescott.
Atlanta Falcons
Matt Ryan is 36, and the Falcons announced backup AJ McCarron would miss the season with an ACL tear, leaving Feleipe Franks and the newly signed Josh Rosen as Atlanta's backups. Add to the equation the fact Newton is from Atlanta, and it's an intriguing situation.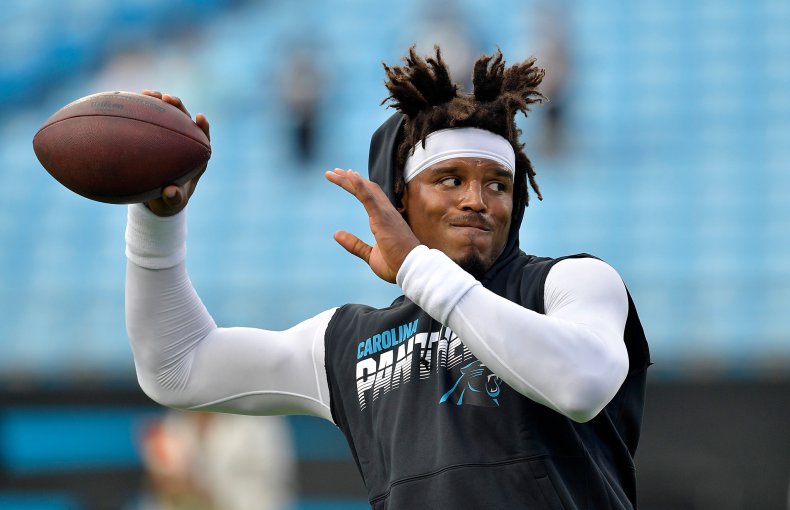 Carolina Panthers
Who says you can't go home? Newton obviously has history in Carolina, where he was the starter for his first nine NFL seasons, went to the Pro Bowl three times and won the NFL MVP and led the Panthers to Super Bowl 50 in 2015.
Obviously Newton backing up recently acquired Sam Darnold has the potential to divide the Panthers fan base and lead to unwarranted questions of second-year head coach Matt Rhule. But Darnold has missed time in each of his three NFL seasons, and the Panthers have just two quarterbacks on their roster after cutdown day. Darnold's current backup P.J. Walker didn't exactly inspire in his four games in 2020, completing just 57 percent of his passing and tossing one touchdown and five interceptions.