Trump May Win 2018 Elections Bigly, Dooming Democrats for Years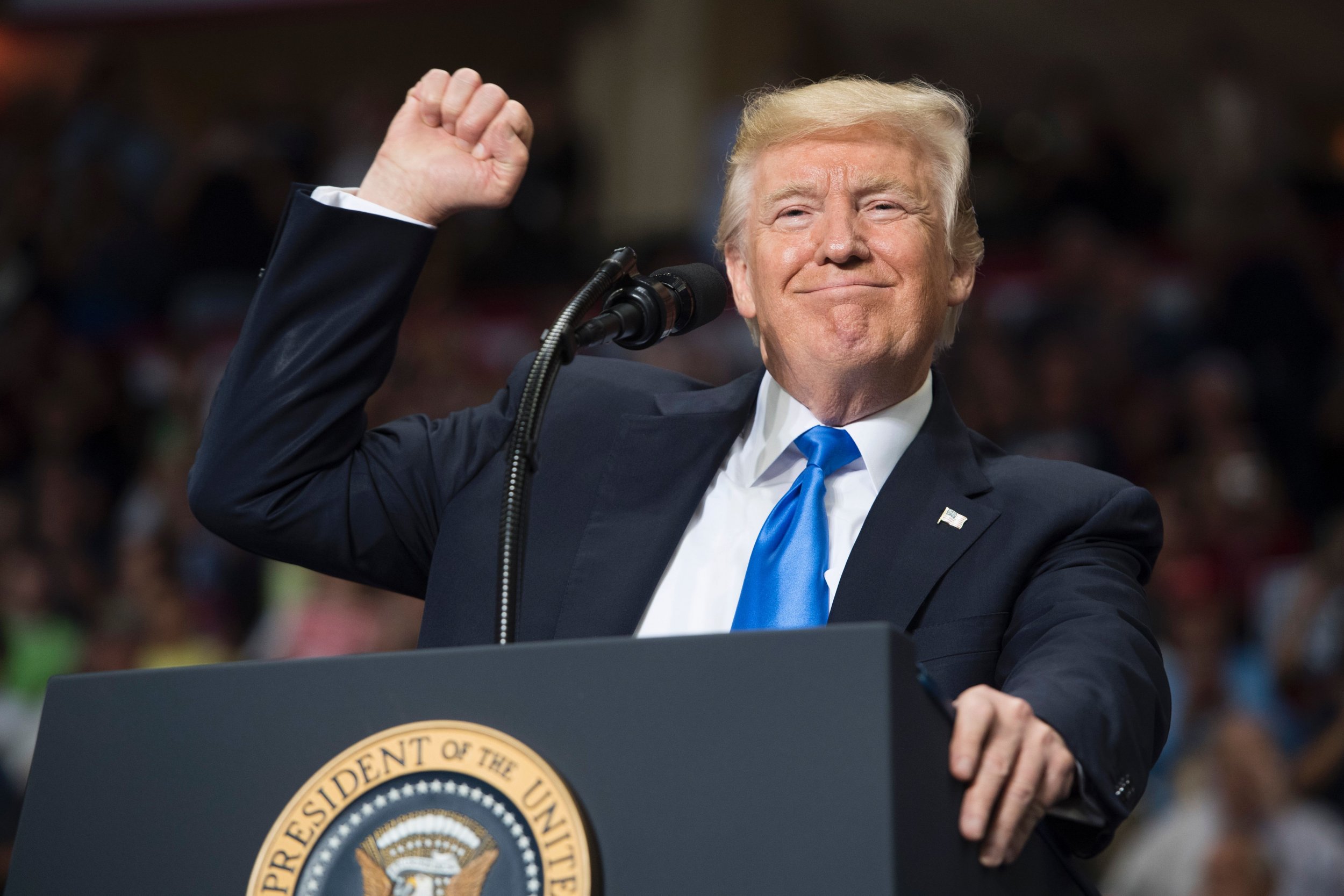 A current working theory among Democrats gearing up for the 2018 midterm elections is that President Donald Trump and the Republican majority in both congressional houses will have done such a poor job in power that their party will win handily, regaining control of the Senate—and maybe even the House as well.
But there is another scenario. Despite a major push from progressive groups and newly created nonprofits to flip red states to blue, several Democratic incumbents could see themselves replaced by GOP candidates in regions where Trump defeated Hillary Clinton.
Related: Here's what Donald Trump may look like after his stressful presidency
Eight of the 10 Senate seats seen as most in jeopardy of flipping in 2018 are held by Democrats, and some are in areas that have seen local Republican victories in special elections since the president took office. Take, for example, Montana. Republican Greg Gianforte, a Trump supporter, managed pull off a victory after making national headlines for body-slamming a reporter the night before voters cast their ballots in a special election for the House seat.
Next up, Democratic Senator Jon Tester could face steep competition from some locally known GOP officials, including state auditor Matt Rosendale and Billings District Judge Russell Fagg.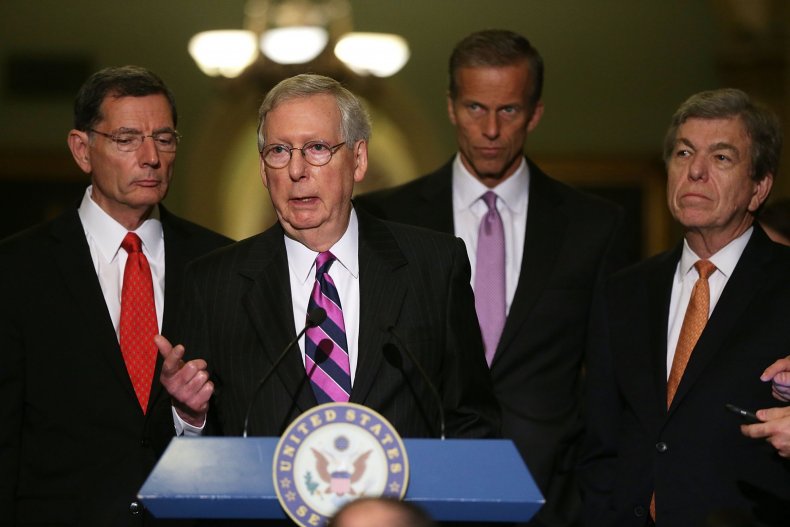 Even if the Democrats are able to rebrand their agenda—the party's new motto is "A Better Deal: Better Skills, Better Jobs, Better Wages," which has been compared to pizza company Papa John's slogan—and win back some seats in areas where Trump barely clinched a victory, it likely won't be enough to give them a majority in either house of Congress.
"Even if Democrats were to win every single 2018 House and Senate race for seats representing places that Hillary Clinton won or that Trump won by less than 3 percentage points—a pretty good midterm by historical standards—they could still fall short of the House majority and lose five Senate seats," David Wasserman, of poll analysis site FiveThirtyEight, wrote Monday.
"Today, Republicans don't even need to win any 'swing states' to win a Senate majority: 52 seats are in states where the 2016 presidential margin was at least 5 percentage points more Republican than the national outcome," Wasserman added.
But Democratic operatives tell Newsweek the party could see major wins against the GOP in the upcoming elections if they further embrace the progressive, Bernie Sanders-style politics that grew increasingly popular throughout the 2016 primaries.
"Sanders supporters are forceful, they're vocal, but they haven't learned how to win yet," says Scott Bolden, a Democratic strategist and former chairman of the D.C. Democratic State Committee. "I think the Democrats are still trying to win support from Sanders supporters, and whether they have been successful to date is still an open question."
Progressives continue to lean on the Republican Party's stalled agenda in their efforts to unseat the GOP with liberal newcomers, believing a shift further to the left could be the most effective way of garnering anti-Trump voters, instead of embracing the centrist governing style employed by Clinton and Obama Democrats.
"Is it convenient someone as horrific as Trump, with his destructive agenda, is in the White House? In a way, yes," says Lucy Flores, a former Nevada assemblywoman and founding board member of the progressive group Our Revolution. "It helps engage people who otherwise may not be involved in politics take a stand for the issues they believe in. It's why we've been able to field and train so many new people to run in local elections."