Who Will Win the First-Ever Carol Burnett Award? Take a Guess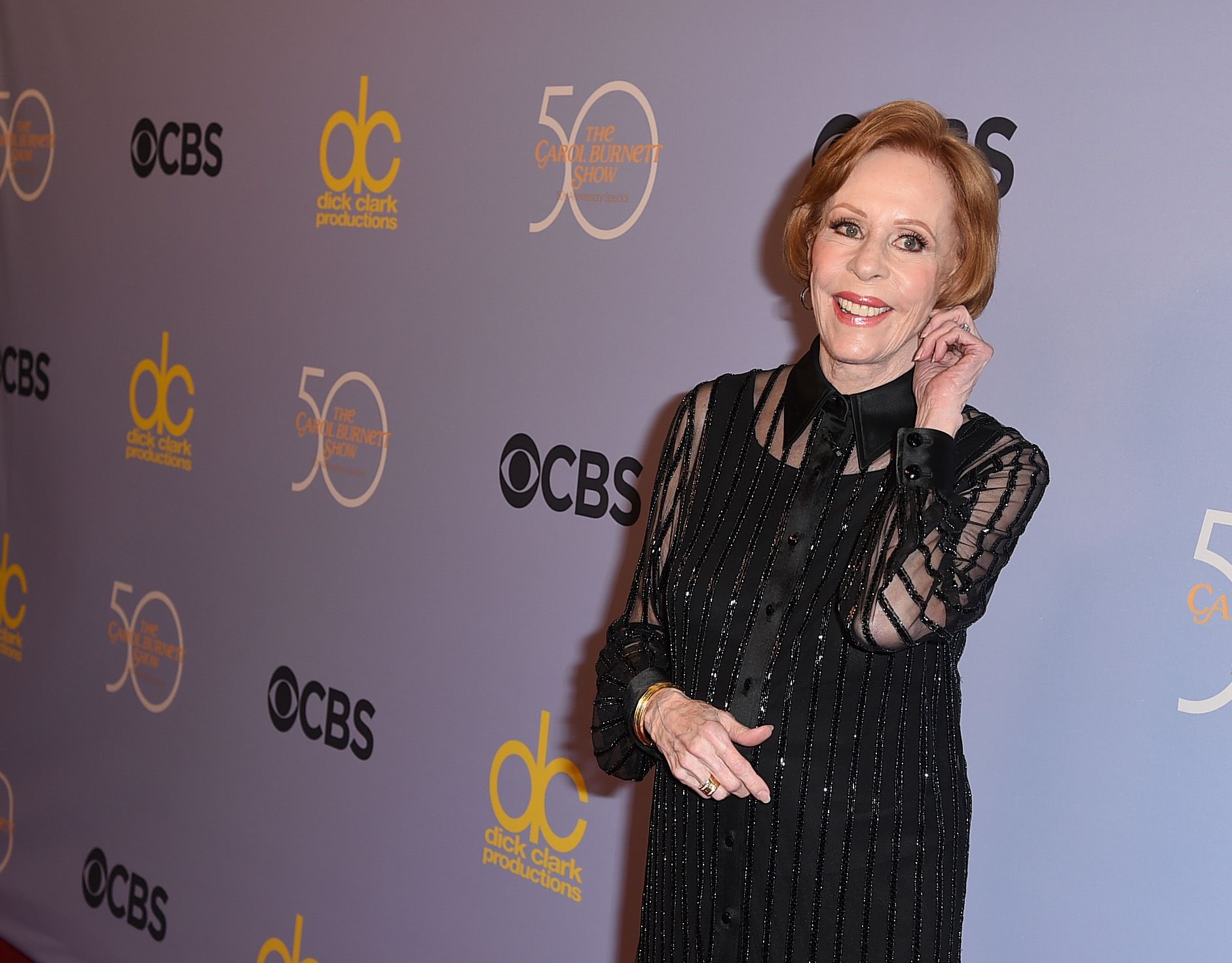 In a first-of-its-kind TV version of the film industry's prestigious Cecil B. DeMille Award, the first-ever Carol Burnett Award goes to – wait for it – legendary comedian and actress Carol Burnett.
The Hollywood Foreign Press Association, the power behind the 2019 Golden Globes on Sunday, honors Burnett, one of the all-time great comedians ever to grace the small screen.
Described as a "TV special achievement trophy," the award honors someone "who has made outstanding contributions to television on or off the screen," reports the Los Angeles Times ahead of Sunday's NBC broadcast.
Host of the exceedingly popular The Carol Burnett Show, which had a good, long run from 1967 to 1978, Burnett was the first woman to host a variety sketch show. The ensemble cast, including stalwarts Harvey Korman, the irrepressible Tim Conway, unknown-turned-Burnett lookalike Vicki Lawrence and handsome leading man Lyle Waggoner, captured eight Golden Globes and 22 Emmy Awards in its day.
Burnett, of course, was the leader of the group–and famously took to the stage alone before each show to answer audience members' questions. She herself snapped up five Golden Globes during the show's run.
"We are profoundly grateful for her contributions to the entertainment industry and honored to celebrate her legacy forever at the Golden Globes," Hollywood Foreign Press Association President Meher Tatna told the LA Times.
Burnett, 85, paid her dues early in her TV career, with bit comedy parts, then a critically acclaimed, hilarious turn as a lovelorn singer in I Made a Fool of Myself Over John Foster Dulles in a nightclub act.
The nightclub act, referring to then-Secretary of State Dulles, was the springboard for several key TV guest appearances on shows helmed by ground-breakers Jack Paar, Ed Sullivan, The Paul Winchell Show (1950) and The Garry Moore Show (1958).
She expanded her talents to the 1959 Broadway musical, Once Upon a Mattress, earning her first Tony Award nomination. A TV adaptation followed, according to IMDB.
Comedy great Lucille Ball mentored Burnett, who picked up where Lucy left off in the variety sketch comedy realm with her namesake show. Burnett knocked the socks off The Lucy Show viewers when she stole the show as a dowdy wallflower-turned-hot babe in one guest-starring episode (1962). Ball was smitten and guided the up-and-coming comedian down the path of hilarity from then on.
Like Lucy, Burnett proved her versatility in perfecting great physical comedy and character transformation, plus she had the pipes to sing with guest stars who made their living as singers, such as good friend Julie Andrews. Burnett and Andrews won an Emmy for their collaborative special, Julie and Carol at Carnegie Hall in 1962.
Burnett acted in a few movies, such as Who's Been Sleeping in My Bed? In 1964 opposite smooth Dean Martin and Elizabeth Montgomery of Bewitched fame. Other films include Plaza Suite opposite big-screen heavy-hitters Walter Matthau and Maureen Stapleton and The Front Page.
Younger fans may remember Burnett from her hilariously wicked orphanage manager and lush, Miss Hannigan of Annie fame in the beloved children's film musical of 1982.
But devotees may remember her most for her iconic The Carol Burnett Show, and her recurring every-woman charwoman character in the opening credits–plus her signature ear-tug sign-off to her daughters at the end of each question-and-answer prelude.
Yet for all the industry prestige surrounding the new Carol Burnett Award, part of the criteria surrounds her work off-stage, as well. She has established several scholarships and the Carrie Hamilton Foundation to honor her daughter, who died in 2002. Her alma mater, the University of California, named an event after her, too: the Carol Burnett Musical Theater Competition.