Who is William Winters Leverett? Registered Sex Offender Confesses to Murder of Connecticut Jogger Melissa Millan Four Years After Stabbing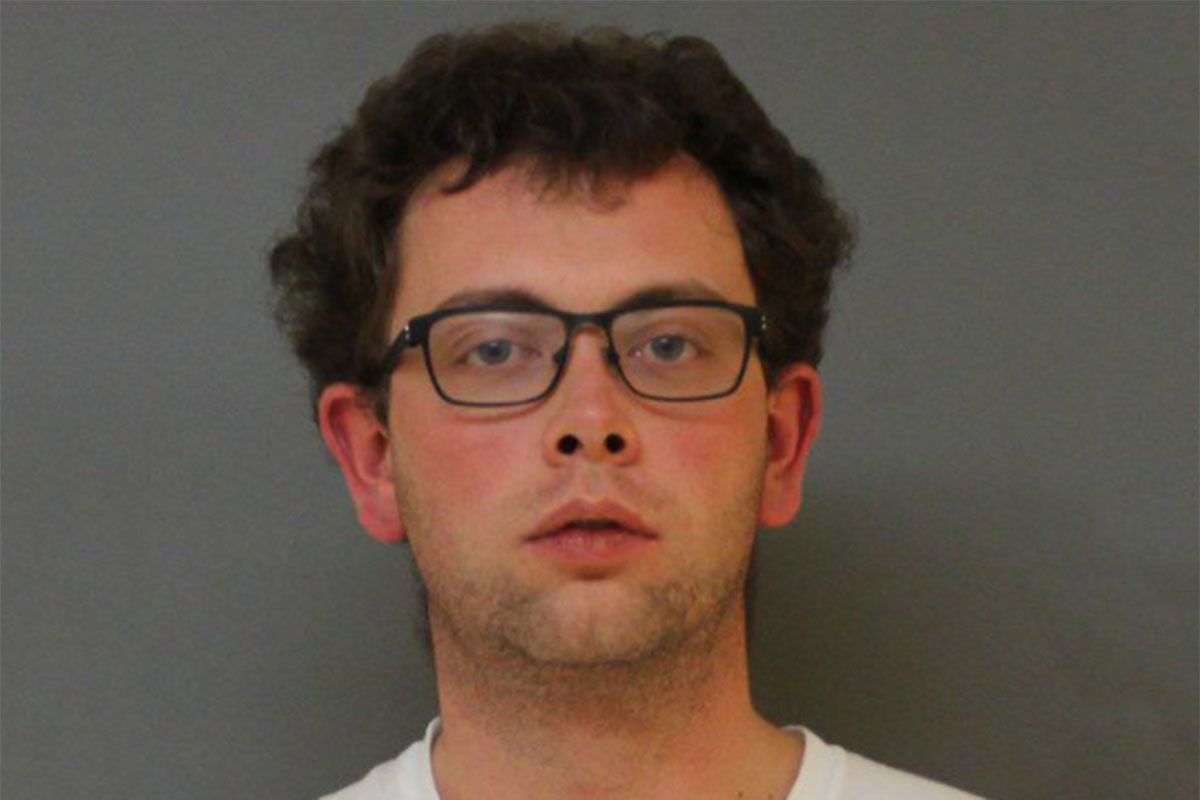 Police in Simsbury, Connecticut, have charged a 27-year-old man in connection with the killing of Melissa Millan, who was stabbed to death while jogging in November 2014.
William Winters Leverett, a registered sex offender, reportedly confessed to the murder on Wednesday night after turning himself in to Simsbury police.
Leverett was charged with murder Sunday after leading investigators to a spot where he had kept items he had taken from the scene, The Hartford Courant reported. Millan, 54, who worked for Massachusetts Mutual Life Insurance, died on a running trail after being stabbed in the chest.
The suspect, set to appear in Enfield Superior Court Monday, was convicted of sexual contact with a child in 2011 while living in Colorado. He received no jail time but was fined and placed on a sex offender registry list. He moved to Simsbury shortly afterward and had reportedly lived on Goodrich Road—which was less than 2 miles from the location of Millan's murder.
Leverett's arrest warrant was sealed pending arraignment, police said. The motive for the November 20 attack on Millan was unclear, but Courant sources said the stabbing was random.
Brian Durso, the suspect's landlord at his current residence, told local media on Sunday that Leverett couldn't live with himself any longer and needed to confess to the alleged crime. "This young man went to the leaders of the church that I had been associated with…and they made a decision, after I think a lot of tears and prayer, to go to the authorities," Durso told WFSB.com.
Fox61 said that Leverett was "surrounded by church members" while walking into the police station to confess. The suspect had never been arrested in the state before September 23.
Due to his conviction, Leverett was forced to register his residence with the authorities. His most recent address was listed as Seymour Road in Windsor Locks. It remains unknown what items were recovered by police, but police said they will be sent for forensic DNA tests.
The Millan case was listed by the State of Connecticut as an "open cold" case. The file read: "A divorced mother of two, she lived on Seminary Road in Simsbury with her children. Ms. Millan competed in triathlons and frequently ran at night in Simsbury. An autopsy by the Office of the Chief Medical Examiner determined that Ms. Millan died of a stab wound and her death was classified as a homicide.
The file added, "The case is being investigated by the Simsbury Police Department in conjunction with the Cold Case Unit in the Office of the Chief State's Attorney. A $40,000 reward has been offered for information leading to an arrest and conviction in the case."
Despite the reported confession, in a Sunday press release Simsbury police said the charge remains an accusation. The case will be prosecuted by the Office of the State's Attorney for the Judicial District of Hartford.
Who is William Winters Leverett? Registered Sex Offender Confesses to Murder of Connecticut Jogger Melissa Millan Four Years After Stabbing | U.S.