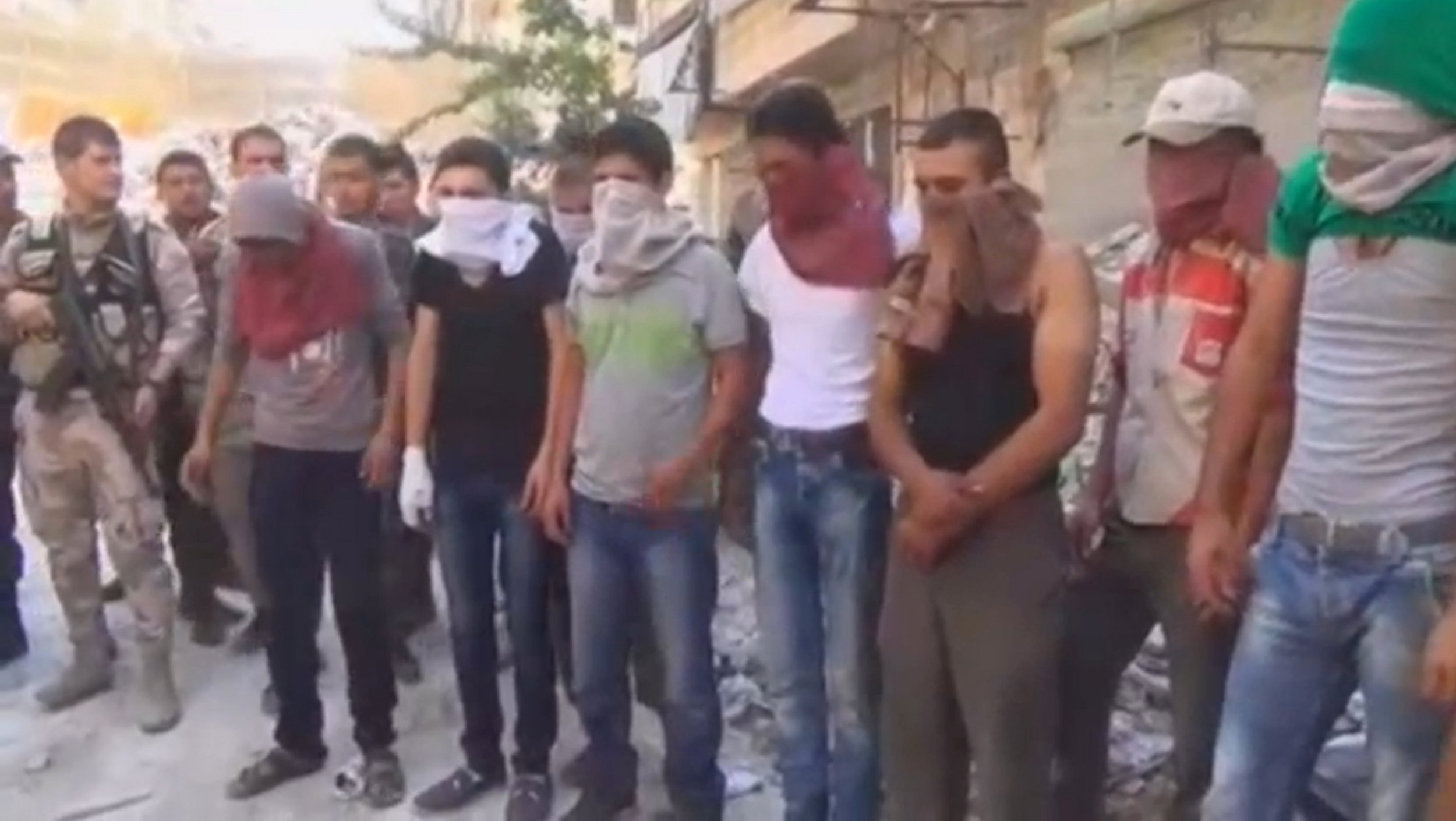 This article first appeared on the Atlantic Council site.
Some four years after rebels captured much of Syria's largest city, the regime and its allies finally encircled their territory in Aleppo.
Through the final week of July 2016, these forces severed the last remaining opposition supply line, Castello Road, and likely intend to besiege rebel-held parts of the city and their estimated 300,000 inhabitants.
This victory is not merely tactical—the battle for Aleppo has always been a microcosm of the Syrian war's local and international dynamics and balance of power. The regime's advances are less a result of increased capability rather than a convergence of complex external circumstances.
The fortunes of the various belligerents will wax and wane from hereon, but the United States seems guaranteed to lose in the continuing war for Aleppo.
More than any single factor, it was Russia's entry into the civil war that enabled the regime's latest success in Aleppo—especially Russian air power, artillery and military advice.
Once Russia had neutralized the immediate threat to the regime's heartland early in its intervention, rebel-held Aleppo and its supply lines became Russia's main targets. Iran also heavily committed proxies to battles around Aleppo in a clear reflection of its strategic priorities.
However, the grounds for the rebels' encirclement was actually laid in February 2016. At this point it became clear that Aleppo's insurgents faced obstacles they could have managed one at a time, but not simultaneously.
Iranian-backed militias including Hezbollah, Iraqi Shia militias and local National Defense Forces helped compensate for the regime's serious manpower shortages. Russian air power, while crude, brought to bear an unprecedented amount of firepower, destroying entire rebel neighborhoods and placing unsustainable pressure on the civilian population.
The February offensive's major achievement was severing a major rebel supply line through the Azaz corridor, which left the Aleppo rebels dependent on the vulnerable Castello Road.
This may have been impossible without the role of a third party that received little mention in official U.S. circles: The U.S.-supported Kurdish Democratic Union Party (PYD) and its armed wing the People's Protection Units (YPG). As the regime progressed amid Russian air strikes on rebel positions, the YPG moved against several insurgent areas, including some that were under regime and Russian attack at the time.
At some points, Russia apparently provided Kurdish forces with air support, though this is difficult to confirm. YPG forces also attacked Castello Road.
Of course, none of this military movement happened in a strategic or international vacuum. The 2016 war for Aleppo has been interesting because it has forced foreign and local powers to fully reveal their intentions and capabilities in Syria. These many players included the United States, Russia, Iran, the Arab states, Turkey, the rebellion, the regime and the PYD.
By backing the successful February operation but quickly moving to secure the cessation of hostilities and a diplomatic process that favored Bashar al-Assad, Russia indicated its eagerness to translate military gains into political outcomes that kept its ally in power.
Things have since grown more complicated for Russia: The insurgents are not yet weak enough to agree to these terms, and Assad has no interest in making even the minimal concessions required to keep negotiations in progress.
Aleppo's encirclement, however, amid Russia's continuing military support, shows that Russia is ready to use force to achieve its political aims, one that aims to break the insurgency's will and ability to seriously threaten Assad.
On the other hand, Russia's occasional cooperation with and statements of support for Kurdish forces show it is uninterested in restoring the territorial integrity of prewar Syria. Aleppo shows the Russian and regime positions are different, but not that different.
The intentions of Iran and the regime were the clearest on display in Aleppo. The two appeared very closely aligned on the civil war and how to fight it.
Both Iran and Assad continue to believe in a military solution to the war, even if this necessitates fighting battles they cannot win without Russian support. Perhaps they calculate that when regime forces are under imminent threat, Russia will ultimately step in to help rather than suffer a humiliating loss by proxy.
The Aleppo campaign followed months of Iranian and regime violations of the Russian-backed cessation of hostilities, and retained its maximalist aim of besieging and capturing the city. The author's conversations with Iranian officials and Iranian-allied militia confirm their confidence in the war's winnability. If the Aleppo siege holds, it will embolden them further.
The U.S. position on Aleppo sometimes seems ambiguous over the years, but in reality it is quite clear. Before Russia entered the war, this author's conversations with U.S. and European officials over Aleppo revealed their confidence that the regime could not encircle, still less take, the city.
That may have been true until Russia entered the war in October 2015, but both the February 2016 offensive and Aleppo's encirclement indicate the United States either did not adjust its calculations, or found the city's fall acceptable.
Seeing as U.S. policy in Syria, apart from Secretary Kerry's diplomatic efforts, has effectively been subsumed under its counterterrorism policy, and that the groups best-placed to break the siege are hard-line Islamists, the United States is likely to do little to lift the siege on Aleppo.
The immediate losers from Aleppo's encirclement—other than the insurgents and local population—are the insurgency's Arab backers and, more importantly, Turkey.
For years Turkey has worked with and built up insurgent groups in Aleppo province, including allies of convenience as well as ideologically sympathetic groups. The Azaz supply line that collapsed in February 2016 was a Turkish one, and Aleppo's insurgency is a tool against both Assad and Kurdish expansion.
As Aleppo was encircled over several months, Turkey's response was limited to shelling areas the YPG had captured from rebels, to little effect. Aleppo's story is therefore also one of Turkish failures in Syria. It remains to be seen whether recent political turmoil in Turkey will embolden or restrain it from acting in Aleppo.
Ironically, the only parties showing creativity and adaptability in Aleppo are the beleaguered rebels themselves, who are trying to break the siege from inside and outside of the city.
The most powerful component of this insurgent alliance is Jaish al-Fateh, a coalition dominated by the hard-line Salafist groups Ahrar al-Sham and Jabhat Fateh al-Sham—until recently known as the Al-Qaeda-affiliated Nusra Front. These groups have combined military performance with a grasp of local sentiment, emerging as the insurgency's vanguard in Aleppo.
Should they successfully break the regime's siege, these hard-liners may well be the real winners of the battle for Aleppo. Their victory would boost the depressed position of their Turkish and Arab backers and embarrass the United States.
Alternatively, the siege may endure, which would simply highlight U.S. failures in Syria.
Regardless, these rebels' local prestige and goodwill as the main anti-regime force amid Western disengagement will sustain them for now, in Aleppo and beyond.
Faysal Itani is a senior fellow with the Atlantic Council's Rafik Hariri Center for the Middle East.