Who Won the 2017 Gotham Awards? 'Get Out' and 'Call Me by Your Name' Kick Off Awards Season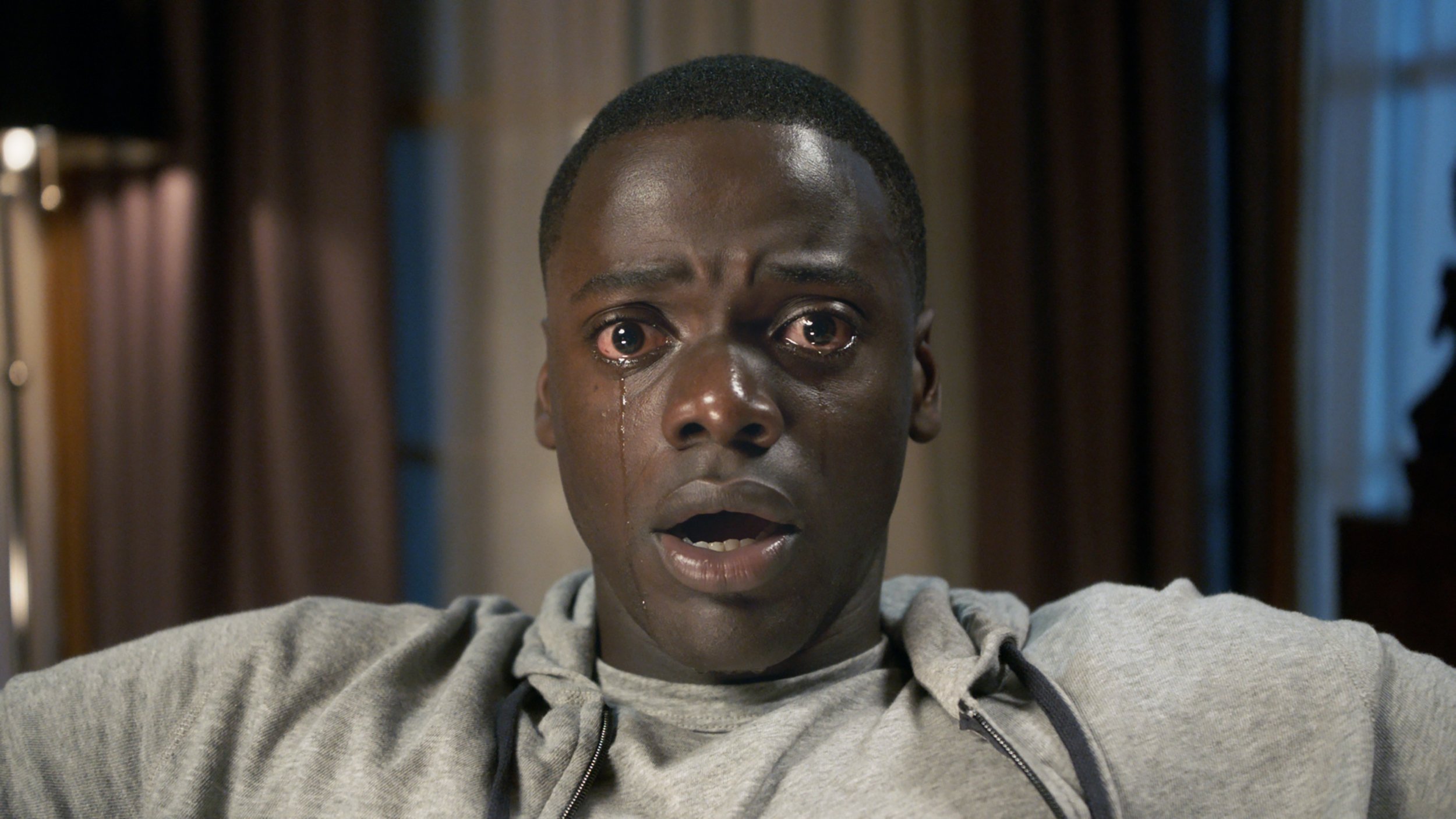 Ready or not, Hollywood's awards season has officially begun. And if the first round is any guide, get ready to hear a lot about Get Out and Call Me by Your Name.
Jordan Peele's directorial debut and Luca Guadagnino's sensual, '80s-set love story were the big winners at the 2017 Gotham Independent Film Awards on Monday, claiming a combined five of the 11 prizes awarded at the ceremony. Get Out won Best Screenplay, Breakthrough Director and the Audience Award, while Call Me by Your Name was named Best Feature, and actor Timothée Chalamet was recognized as Breakthrough Actor.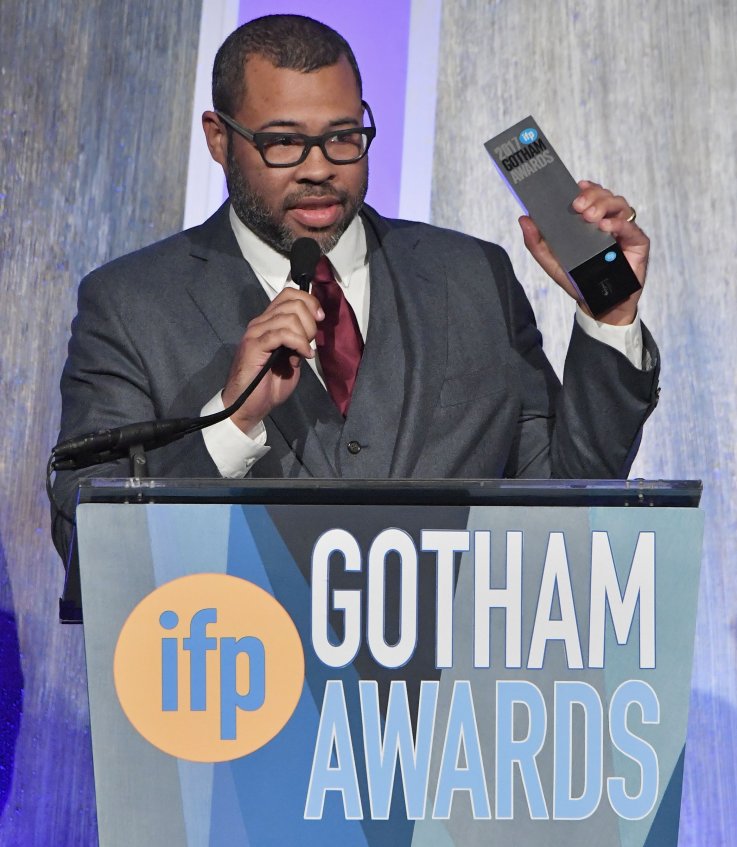 "When I started to write [Get Out], I set out to make a movie that would be my favorite movie that I had never seen," Peele said. "I didn't know it would actually ever get made."
Other winners included James Franco, who took home the Best Actor trophy for his work in The Disaster Artist, and Saoirse Ronan, who nabbed the Best Actress trophy for Lady Bird.
"It's very heavy," Ronan said after Armie Hammer presented her with her trophy. She dedicated her win to her mother and director Greta Gerwig, "the two women who mean so much to me."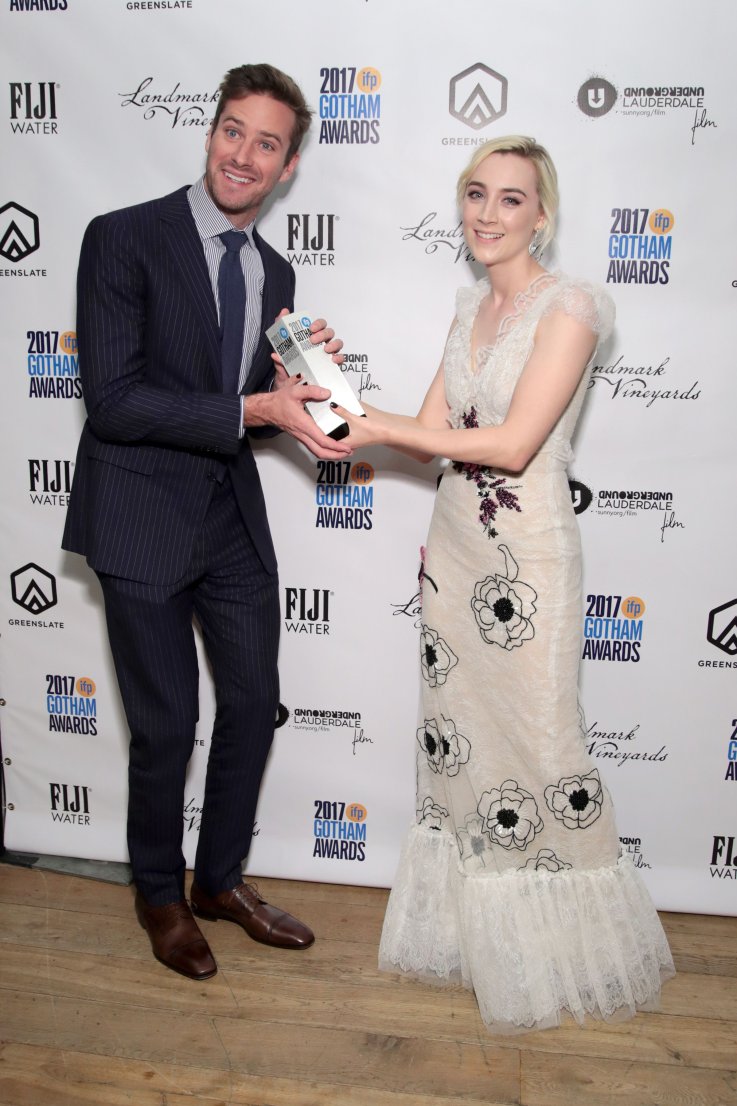 The Gotham Awards might not be the biggest—or even best known—movie-industry prizes, but the 27-year-old event has become something of an early indicator of Academy Awards success. Spotlight, Birdman and Moonlight all won Best Picture Oscars after making a splash at the Gotham Awards.
Unsurprisingly, the awards ceremony has also developed into an event that attracts both A-list celebrities and fixtures of the indie scene, not to mention an Oscars-worthy endurance test. This year's ceremony lasted more than three hours, thanks in no small part to the four tribute awards given to producer Jason Blum, Nicole Kidman, Dustin Hoffman, Sofia Coppola, cinematographer Ed Lachman and Al Gore.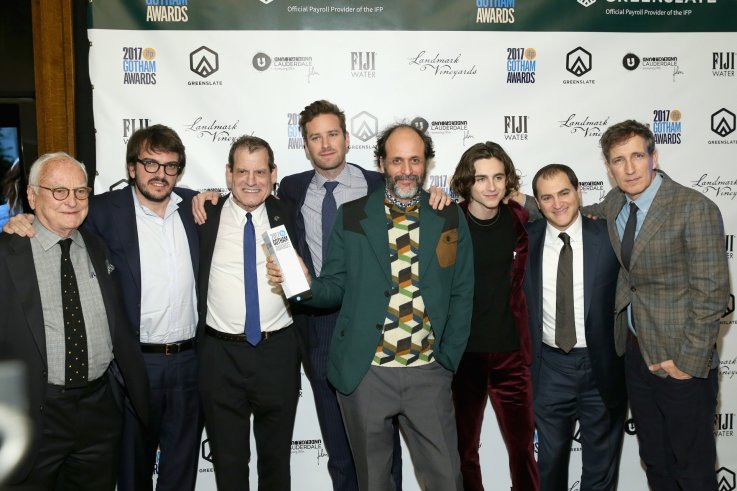 Coming out of the Gotham Awards, Ronan, Franco, Chalamet and Call Me by Your Name will likely get big pushes from their studios to boost their chances at upcoming awards ceremonies.
Get Out will likely get similar attention, but as a studio thriller its road to future awards-season success is far more difficult. (The last thriller to win the Best Picture Oscar was The Silence of the Lambs in 1992.) Even before the Gotham Awards, the film ran into some trouble thanks to the Hollywood Foreign Press. The group that votes on the Golden Globes said it was considering Get Out for a nomination in the Best Feature Film-Comedy category.
Without missing a beat, Peele tweeted that "Get Out is a documentary."
Complete list of 2017 IFP Gotham Awards winners:
Best Feature
 — Call Me by Your Name
Best Actress
 — Saoirse Ronan, Lady Bird
Best Actor — James Franco, The Disaster Artist
Bingham Ray Breakthrough Director Award — Jordan Peele, Get Out
Breakthrough Actor
 — Timothée Chalamet, Call Me by Your Name
Best Screenplay — Get Out, Jordan Peele
IFP Gotham Audience Award — Get Out
Best Documentary

 — Strong Island
Breakthrough Series – Long Form
 — Atlanta
Breakthrough Series – Short Form
 — The Strange Eyes of Dr. Myes
Special Gotham Jury Award for Ensemble Performance — Mudbound
Who Won the 2017 Gotham Awards? 'Get Out' and 'Call Me by Your Name' Kick Off Awards Season | Culture