Who Won an American Film Institute Award? Stars Gather at Laid-Back Pre-Golden Globes Luncheon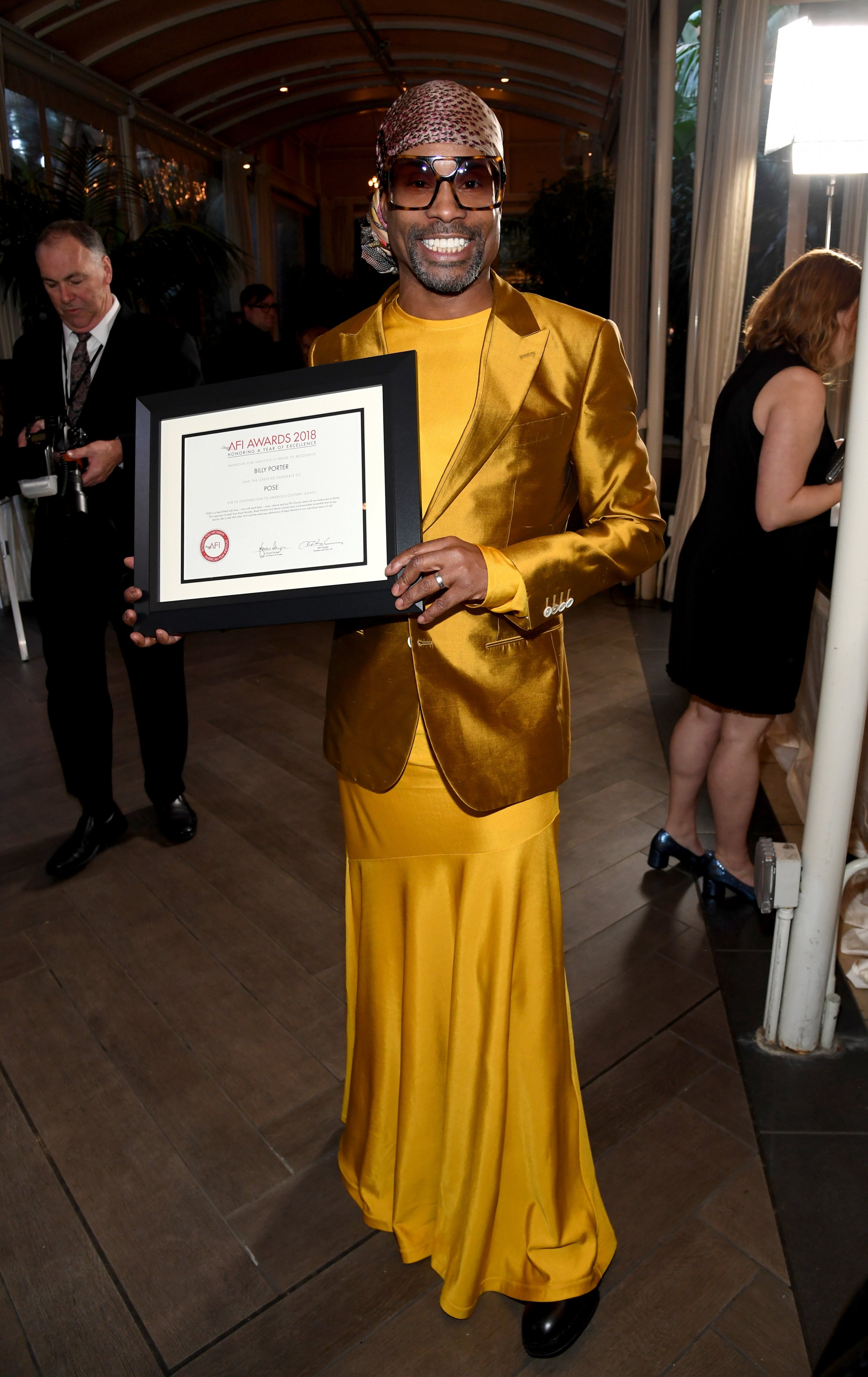 Attendees could let their glamorous hair down, so to speak, at the 19th American Film Institute Awards luncheon held Friday night in Los Angeles.
As a bit of a warm-up to Sunday's high-profile, nerve-wracking 2019 Golden Globe Awards, the annual AFI event was more of a kick-back affair for the nominees.
The AFI powers-that-be required no acceptance speeches, and the celebrity-packed luncheon seemingly minimized any potential pressure on the nominees. The point was to have fun while warming up for the formal Golden Globes.
The first week of January, writes Indie Wire critic Anne Thompson, the stars of the top 10 movie and top 10 TV winners socialize, dine and applaud 20 clips.
Like a youth soccer coach handing out participatory trophies to the entire team, AFI President Bob Gazzale gave an inclusive, everyone-wins speech befitting a school pep rally.
"The game is, there is no game," Gazzale told the crowd, as the Associated Press reports. "You have won. And more importantly, you are one."
The only sign of seriousness during the luncheon was reportedly the electric presence of legendary film and stage actress Angela Lansbury, 93, who received a standing ovation.
Otherwise, hobnobbing freely among themselves at the comparatively informal lead-up to the Golden Globes were at least 10 film and 10 TV nominees, including directors Spike Lee, Ryan Coogler, Alfonso Cuaron and director and actor Bradley Cooper.
Alfonso Cuarón's Roma, ineligible as a foreign-language film, received a special award, according to Indie Wire.
Other stars who showed up to mingle include Cooper's A Star is Born co-star, Sam Elliott, Better Call Saul actor Bob Odenkirk and star Emily Blunt of Mary Poppins Returns. The AP reports that Blunt flitted between her husband, John Krasinski, A Quiet Place director, and the Mary Poppins remake table.
AFI recognized the films A Star is Born, Black Panther, BlacKkKlansman, Eighth Grade, The Favourite, First Reformed, Green Book, If Beale Street Could Talk, Mary Poppins Returns and A Quiet Place. Roma received a special honor.
AFI celebrated the following television programs: The Americans, The Assassination of Gianni Versace, Atlanta, 'Barry, Better Call Saul, The Kominsky Method, The Marvelous Mrs. Maisel, Pose, Succession and This Is Us.
Director Paul Schrader, a member of AFI's first film class in 1969, received a standing ovation. Most recently, Schrader directed First Reformed. Indie Wire's Thompson reports that Schrader was long overdue for an Oscar since he, "shockingly," was not nominated for Taxi Driver (1976) or Raging Bull (1980), both films staring Robert De Niro.
Gazzale also honored AFI school grads, cinematographers Rachel Morrison of Black Panther and Matthew Libatique of A Star Is Born.
The convivial AFI luncheon, writes Indie Wire's Thompson, is "one of the most civilized events."