Who Won 'America's Got Talent'?: Everything to Know About Wednesday's Winner
It was a night of surprises and delights on the season 14 finale of America's Got Talent. Cher appeared in a sequin-spangled outfit to sing ABBA, Billy Ray Cyrus appeared to sing his '90s hit "Some Gave All," and co-host Julianne Hough dropped her first single in nine years, "Transform." But the question of who won America's Got Talent was decisively answered at the end of the episode: Kodi Lee.
The show's top 10 was even more talent-packed than usual, including young violinist Tyler Butler-Figueroa and child opera singer Emanne Beasha. But by the end of the night, only five performers stood tall.
That top five included — in order of placement — a capella quartet Voices of Service, tumbling dance crew V.Unbeatable, professional wrestling-loving stand-up comedian Ryan Niemiller, and the inimitable Detroit Youth Choir.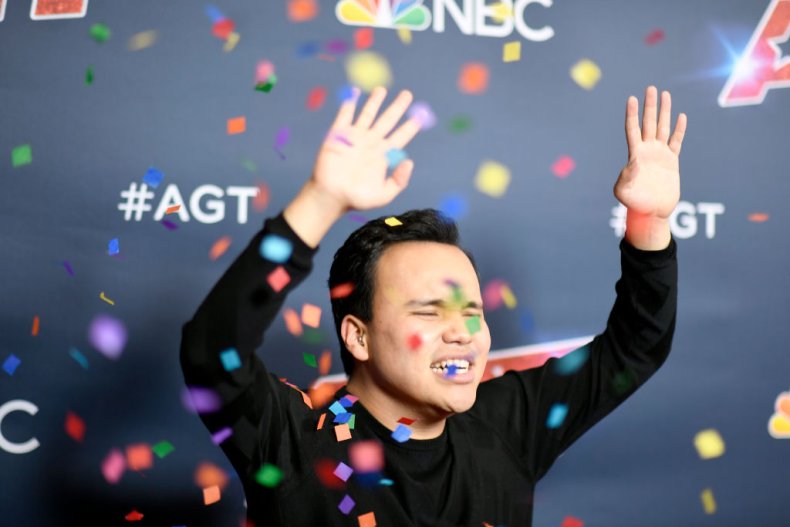 But the winner of the night was Kodi Lee, a massively popular singer-songwriter whom AGT judge Gabrielle Union told People magazine will "change the world" with his talent.
Piano-playing Lee was born with optic nerve hypoplasia and has been blind since birth, according to a People magazine profile. He was also diagnosed with autism at age 4. Lee has been a front-runner ever since he won a golden buzzer from the judges during the audition round, and has wowed them with performances reminiscent of John Legend and Bruno Mars.
Standing on stage in a hail of confetti, Lee was clearly delighted to come out on top of the heap.
"I feel so amazing! Unbelievable," he said, basking in his win with his mother Tina by his side, as the show came to a close for the season.
Tina Lee has publicly thanked AGT for giving her son the ability to improve his speech and socialization skills. "America's Got Talent is amazing. They've given Kodi more opportunities than just performing... They've given him opportunities to grow in his speech and grow in his socialization skills. I am very grateful for them," she told People magazine.
"I'm extremely proud [of Lee]. This is what helps anyone with issues with communication, it helps to be a part of something like this. When they have a skill like he does and to be accepted into this, it helps him grow," she added.
As part of his victory lap, Lee will headline a show at the Paris Las Vegas Hotel and Casino from November 7-10, and he will take home a million dollar prize. Lee told People that his personal plans for the prize money included "buy(ing) lots of grand pianos in every color."