Who Won 'The Circle' And What They Win
The Circle has come to a close for another year. There were contestants hailing from all over the U.S. battling it out to win - albeit through a computer screen in different apartments.
There were five finalists who reached the end: Kai, Nick, 'Ashley', 'Isabella' and James.
Of these, two were catfish, with Sophia posing as her sister Isabella while Matthew pretended to be his friend Ashley.
The other three were playing themselves, and ahead of the final, all of the finalists got the chance to meet and work out who was the real deal.
After this, the final ratings took place which decided on the winner of a massive prize.
Warning: Ahead are spoilers for the finale of The Circle.
Who Won The Circle U.S.?
The finalists rated one another for the final, before they got the chance to meet.
Needless to say, the revelation of the true identities of 'Ashley' and 'Isabella' was quite a surprise, but it didn't affect the decisions made as the winner's name was already sealed.
Their names were revealed in reverse order, with Nick taking fifth place.
Kai won fourth place, after which 'Isabella' came in third, leaving just 'Ashley' and James.
In the end, despite having been in The Circle for the shortest time, James was declared the winner, with 'Ashley' landing in second place.
James was ecstatic, immediately jumping on a video call with his partner of 12 years to tell her the good news.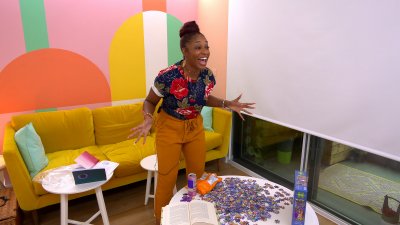 What Prize Is There for
The Circle
?
James won $100,000 for his win on the show, while the other players went home with nothing but a whirlwind experience to remember.
Before the final, each of the players expressed what they wanted to do with the money if they were to take it home.
'Ashley' spoke of setting up a clinic for those with sensory processing disorder, as well as helping his mother with lupus, while 'Isabella' said she would pay for her tuition fees.
Kai said she would help her family, as did Nick, while then-player Jacki spoke of giving money to those dealing with addiction.
The ultimate winner, James, said he would help his grandmother, though in private he explained how he had recently lost his job.
He said he and his family were 'broke' and how much of a difference the money would make to him.
James also opened up about his trans brother a great deal, speaking out in praise of LGBT contestant 'Ashley'.
Overall, his openness served him well as he was crowned the winner, and was able to take home the $100,000 to his family.
The Circle is available to stream on Netflix now