Who Won Miss USA 2019? Pageant Results, Live Updates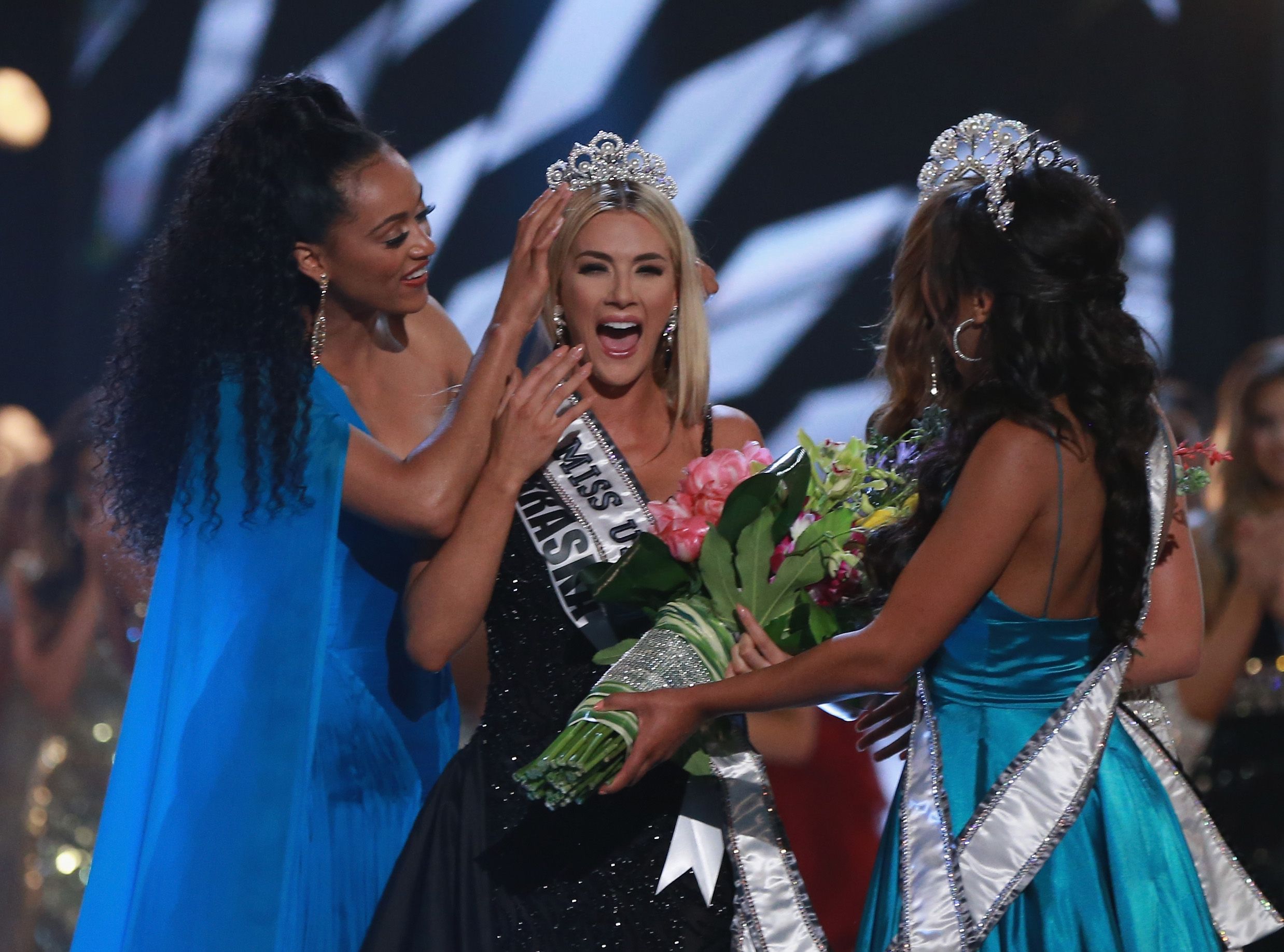 Miss USA 2019 will be crowned Thursday night after a fierce competition among 51 contestants in various categories–including swimsuit and evening gown. Last year's winner, Sarah Rose Summers will hand off her crown to one of the contestants where their reign will last one year. During that year, Miss USA 2019 will focus predominately on philanthropic and charitable work that will support various communities.
The beauty pageant will kick off at 8 p.m. ET on FOX. Viewers without television will be able to live stream the show on Fox's website and app, although they will also need a cable provider login to access the stream. Hulu Live TV subscribers will also be able to tune into the pageant there as well, however, standard Hulu users will have to wait until after the show is over to catch it on-demand.
The live stream will be accessible to those using streaming devices like Roku, Apple TV and Amazon Fire.
Nick and Vanessa Lachey will be hosting the event, along with a panel of judges: Ukonwa Oko, Kim Kaupe, Pat Smith, Nicole Feld, Hillary L. Schieve, Denise Quinones, Demi-Leigh Nel-Peters and Amy Palmer.
The pageant's host and T-Pain will also be performing Thursday night.
Find out who is crowned as Miss USA 2019 when the pageant begins live at 8 p.m. ET on FOX at the Grand Theatre at Grand Sierra Resort in Reno, Nevada.
Kicking out the pageant with an electric performance by T-Pain, audiences learn who moves on in the competition.
Top 15 Are...
Florida
New Mexico
Arkansas
Ohio
Oklahoma
Iowa
Minnesota
District of Colombia
Louisiana
North Carolina
Kansas
Pennsylvania
Maryland
Nevada
Hawaii
Following the top 15 contestants being announced, Miss USA 2018 took the stage to give the contestants some words of advice.
"The power of positivity is absolutely something to cherish," Sarah Rose Summers said into the microphone. "No matter what is throw your way this year, at the end of the day, you have to look at everything with a positive outlook and that's what it is all about."
"Finding small snippets of positives in every single moment will make this year even more memorable," she concluded.
Swimsuit Competition
Following the beloved swimsuit competition, the Top 15 will be dwindled down to 10.
Top 10 Are...
Arkansas
Ohio
North Carolina
District of Columbia
New Mexico
Maryland
Florida
Nevada
Oklahoma
Kansas
Evening Gown
Now that the competition only has 10 contestants left, it is time for the most elegant portion of the pageant–evening gown. The remaining contestants all wore gowns by designer Sherri Hill and were accompanied by a performance by host Nick Lachey.
Top 5 Are...
New Mexico
North Carolina
Nevada
Oklahoma
Arkansas
After the final question round of the competition, the moment gets closer to when audiences find out who will be crowned Miss USA 2019.
Top 3 Are...
North Carolina
Oklahoma
Nex Mexico
Miss USA 2019 ...
North Carolina, Cheslie Kryst