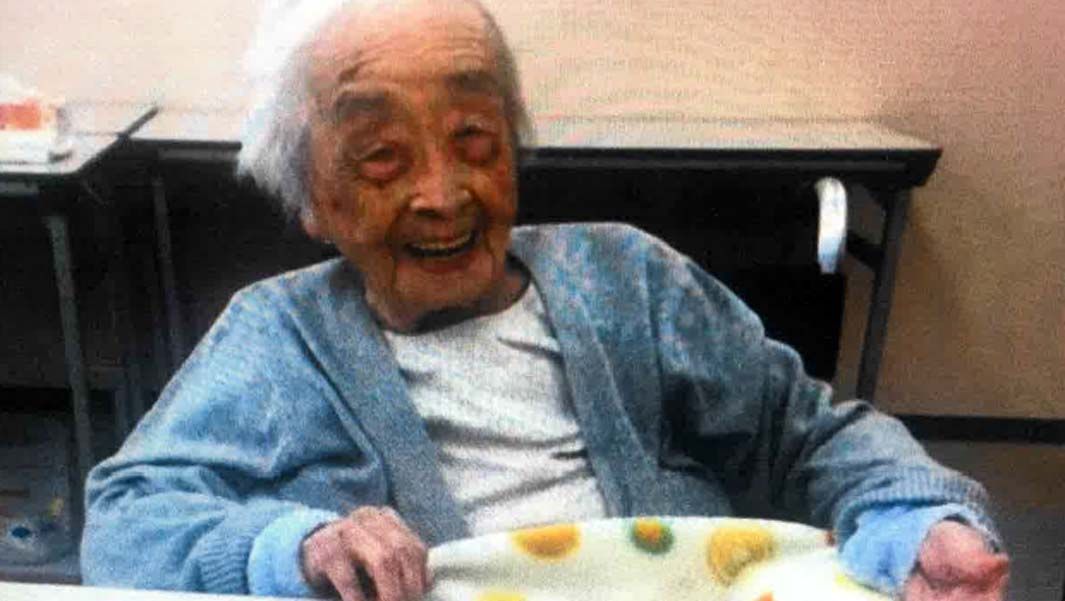 The world's oldest person has died in Japan, aged 117, having lived to become the eighth oldest confirmed person in human history.
Chiyo Miyako passed away Sunday just after the Guinness World Records officially recognized her as the oldest person alive, the Japan Times reported.
The records organization released a statement in which Miyako's family described her as a "goddess" that brought joy wherever she went. Patient and kind, Miyako's family said she was known for being talkative throughout her long life.
Miyako was born on May 2, 1901, in Wakayama in the Kansai region of Japan. Guinness noted her love of calligraphy, a discipline she began studying as a young child. Miyako continued her calligraphic passions until recently. A food lover, Miyako could regularly be found tucking into sushi, with eel a particular favorite. Her husband, Shoji, worked for the Japanese railway during his life, meaning he and Miyako had the chance to travel the country, the statement said.
Miyako became the world's oldest person in April 2015, on the death of 117-year-old Nabi Tajima, who was born in 1900. Though Guinness is yet to confirm Miyako's successor, the next verified oldest person is Kane Tanaka, a 115-year-old Japanese woman living in the southern city of Fukuoka. Tanaka lives in a nursing home and is said to be in good health, attributing her longevity to family, sleep and hope.
Japan dominates the list of oldest people, both men and women. As of February 2018, the country was believed to be home to 69,000 people over the age of 100, of which 9,000 of them are men and 60,000 women.
The island of Okinawa, to the south of the mainland, is particularly noted for the long lives of its inhabitants. The ratio of centenarians there is one of the highest in the world, at around 50 per 100,000 people. Nicknamed the "land of the immortals," it is one of five so-called "Blue Zones" in which people live far longer than average. The other Blue Zones are the Italian island of Sardinia, California's Loma Linda, Costa Rica's Nicoya Peninsula and the Greek island of Ikaria.
The oldest verified person in human history was Jeanne Calment, a French woman who died aged 122 in 1997. Calment—who met Vincent van Gogh during her childhood—said the Russian Revolution of 1917 was the most significant event of her lifetime, despite having lived through two World Wars. Miyako was the eighth oldest person to have ever lived, and would have been the third oldest if she had reached her 118th birthday.
There are some people who say they are even older than the record holders, but their claims cannot be verified due to a lack of proper documentation. Russia's Koku Istambulova claims to be 129 years old, which would make her the oldest person in history. Istambulova says she has always been miserable, and considers her long life a punishment from God.