Donald Trump Twitter: Who Writes the President's Tweets?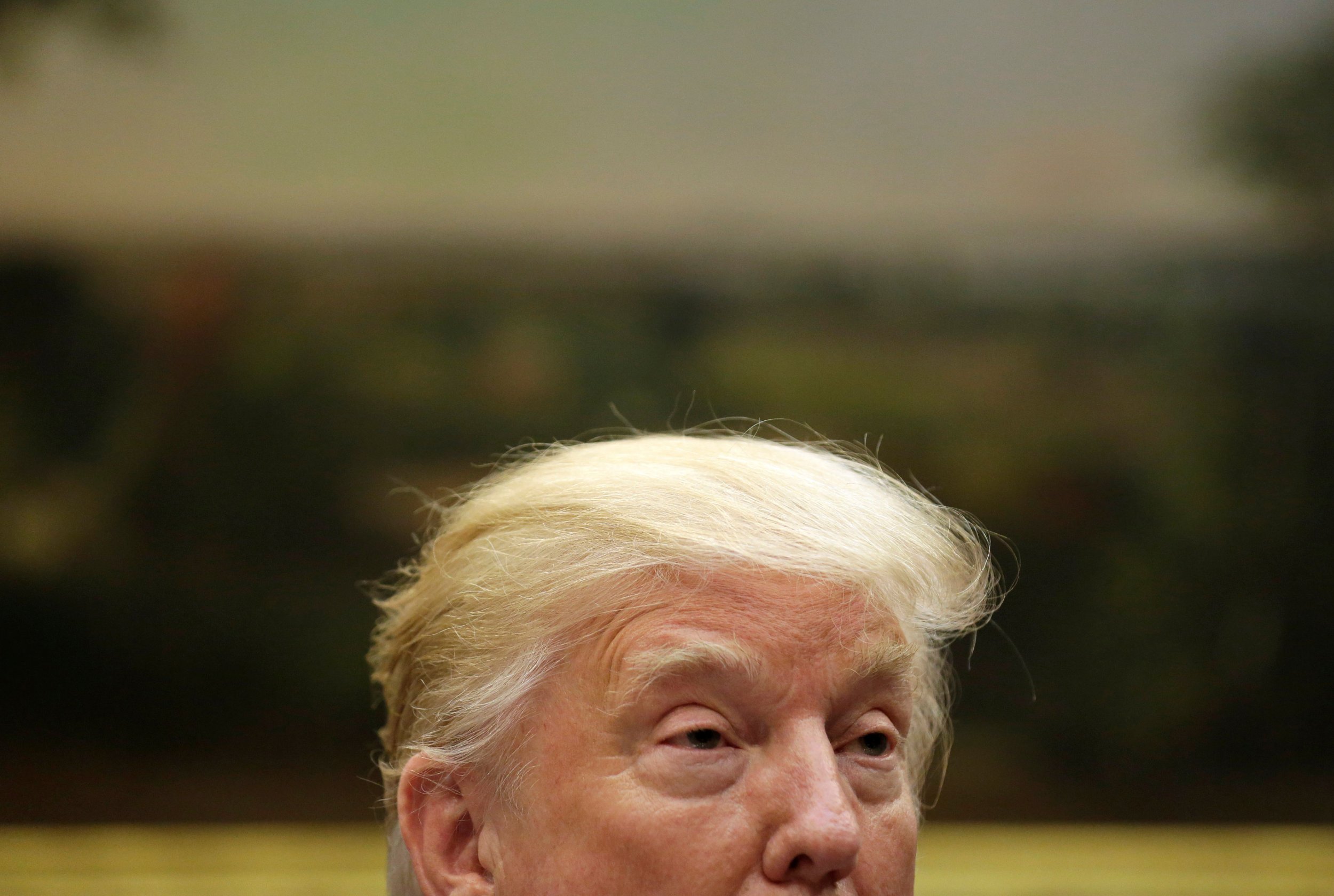 President Donald Trump's off-the-cuff tweets serve to derail his administration's message and leave White House staff scrambling to do damage control, former White House Communications Director Mike Dubke said Tuesday.
One of Trump's tweets can change "the entire narrative" on cable news, Dubke said, speaking at a Georgetown Institute of Politics and Public Service event at Georgetown University.
"The president writes a number of his own tweets, while some are suggested to him," Dubke said.
The tweets that aren't checked for accuracy or passed through the filter of Trump's closest aides and staff, Dubke said, can often leave those same people scrambling to clean up after a tweet storm resulting from a post that wasn't vetted before it went out.
A single tweet from the president can dictate the programming "for the next hour and a half on cable news, which was an amazing power but also an amazing distraction," Dubke said, according to Georgetown University's The Hoya.
A case in point is Trump's early-morning announcement on Twitter on July 26 that the U.S. military "will not accept or allow transgender individuals to serve in any capacity in the U.S. military."
Soon after the tweet, three U.S. defense officials told CNN that the U.S. military's Joint Chiefs of Staff and its chairman, General Joseph Dunford, weren't aware of Trump's decision to roll back the policy put in place last year and were forced to deal with the fallout.
Read more: Did the U.S. really pay North Korea 'extortion money' for 25 years? Fact-checking Trump's tweet
Dunford quickly made an announcement that transgender service members wouldn't immediately lose their jobs and to wait "until the president's direction has been received by the secretary of defense and the secretary has issued implementation guidelines."
Trump's retweet of a video meme showing him beating up a man with a CNN logo over his face that was posted by a member of the so-called alt-right white nationalist movement, as well as his retweet of another calling the president a "fascist," has also taken up air that otherwise could have been used to keep the White House message on track.
Dubke said he is "concerned" that "our news organizations seem to be jumping from tweet to tweet" and not focusing on the president's policies.
The president's tweeting in a moment of irritation or in response to cable news shows poses a "challenge" to the White House communications team, Dubke said, "specifically because the president has this direct connect with the American people that, while President Obama had it, never really used it to the same degree."
After just three months on the job, Dubke handed in his resignation in May and is now a fellow at the Georgetown Institute of Politics and Public Service. While he worked at the White House, he struggled to respond quickly to Trump's tweets, remarks and decisions that came with little warning.
Following the firing of former FBI Director James Comey on May 9, then–White House press secretary Sean Spicer was caught unprepared to respond to questions. Spicer gave a late-night, open-air press briefing to reporters after conferring with colleagues near some bushes.
In the fallout, the president called for a complete shakeup of his communications team, which resulted in the resignation of Spicer in late July and the tumultuous 10-day tenure of Anthony Scaramucci in the top communications role. The 28-year-old Hope Hicks is interim White House communications director until a replacement is found.
Despite these difficulties, Trump is very savvy when it comes to the impact the media has on his presidency. "I think that's where a good level of his frustration comes, where he is hearing things come out of the press that he doesn't believe are true or are a slant on the truth that is trying to paint an entirely different picture," Dubke said.
Many of Trump's sharpest tweets focus on the ongoing Russia investigations looking at whether his campaign helped Russia in their attempts to interfere in the 2016 election.
Trump has argued that Twitter and other forms of social media are the key way that he's able to get his unfiltered message directly to his supporters. "Only the Fake News Media and Trump enemies want me to stop using Social Media (110 million people)," he wrote August 1. Polls, however, show that his tweets are alienating the average voter.
In comparison to Trump, President Barack Obama didn't write the tweets that came from his account, said Jen Psaki, a former White House communications director during the Obama administration who also spoke at the event. But Obama "always approved what was going out," she added.
Obama also was not "a cable news watcher," Psaki said, and wasn't accustomed to issuing spontaneous remarks on something he had seen on TV.